Build your Emotional Intelligence (EQ).
Many experts agree that EQ is the most critical skill a manager can develop to increase effectiveness. In this workshop, you will focus on several models of EQ, how to use it effectively in the workplace and how to make emotions work for you, not against you. You'll build your skills in achieving better personal and social competence in the workplace, and learn how to better develop your own personal EQ.
Can be taken individually or as part of the Leadership and Management Certificate Program.
Workshop Information
Course Dates
October 3 & 5, 2023
Meeting Time
6:00 p.m.-7:30 p.m.
Fee
$500
Who can benefit:
Any individual who wants to be more effective in the workplace
Managers interesting in learning how EQ improves work performance
Employees New to Management
Recently Promoted Employees
Any Employee wishing to become a better manager
Individuals or entrepreneurs wishing to grow their business
Instructor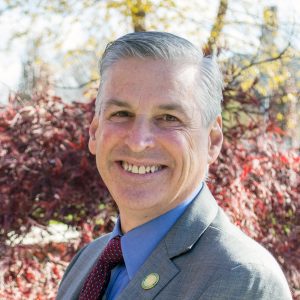 Location
Hagedorn Hall of Enterprise 322