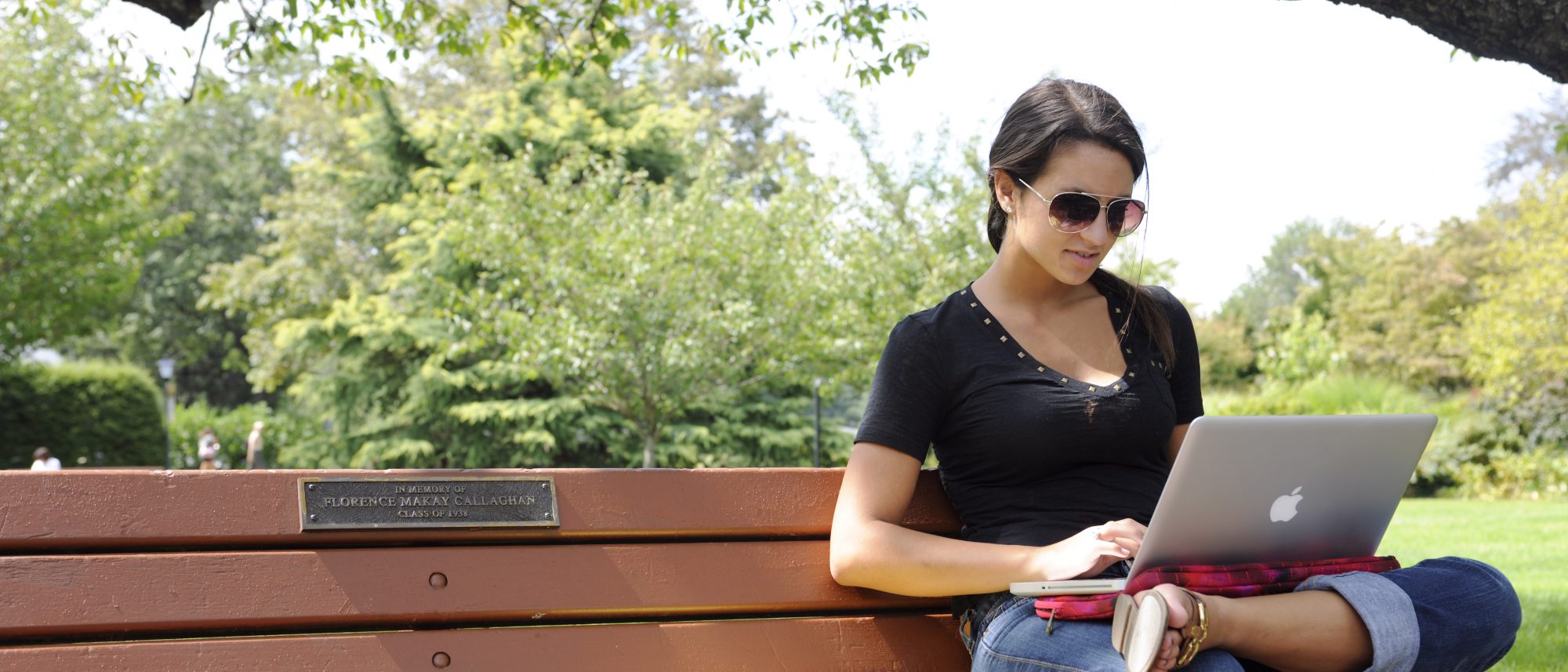 Adelphi's online programs let you earn a degree or certificate while you learn on a schedule that fits your lifestyle.
At Adelphi, we understand how busy you are with work, family, and other commitments.
That's why we're offering an expanded number of undergraduate and graduate degree and certificate programs online, so you can learn when it's convenient for you.
Choose one of our streamlined, flexible programs and see firsthand why U.S. News & World Report has named Adelphi a Best College Nationwide and a Best Value School.
From the In-Person Classroom to the Virtual Classroom
Your professors—all experts in their fields dedicated to student success—are bringing the same interactivity and personalized approach Adelphi is known for to the online format. Our faculty members go beyond putting lectures and text online. They use the latest technology to bring excitement and interactivity to their online classes. Your classes will serve as great preparation to succeed in our increasingly virtual world.
At Adelphi, we're committed to providing you with:
Programs that are constantly updated to be relevant to today's world
Faculty members who are active in their fields and invested in your success
Support outside the classroom for everything from career development to financial aid counseling
Find the Online Program That's Right for You
Undergraduate Programs
You'll take classes with professors who will challenge you to solve problems, think critically and become an expert in the material while giving you personalized support to help you along the way.
Online Undergraduate Degrees:
97% *
* based on Adelphi University Career Outcomes Survey: Class of 2021
of our 2021 baccalaureate grads with job offers secured them either before or within 3 months of graduation
based on Adelphi University Career Outcomes Survey: Class of 2021
Graduate Programs
Advance your career while balancing work and family.
Online Graduate Degrees:
Online Certificates:
95%*
* based on Adelphi University Career Outcomes Survey: Class of 2021
of our master's graduates say that Adelphi University increased their understanding of the roles and responsibilities of professionals in their field
based on Adelphi University Career Outcomes Survey: Class of 2021
Awards & Recognition