Faculty Scholarship & Creative Works
All across campus and around the world—or even beyond, given our observatory atop Blodgett Hall—the inquisitive minds at Adelphi are pursuing passions, finding solutions and contributing ideas and original knowledge to their fields and to society at large.
Research on Home Healthcare for Older Americans
College of Nursing and Public Health Assistant Professor Zainab Toteh Osakwe '06,  PhD, discusses the importance of home health aides for the elderly during the COVID-19 pandemic in New York—and the role of the Clinical Education and Simulation Lab (CESiL) home-care setting in nurses' training.
Transforming STEM in Higher Education
Adelphi University's Professor Lawrence Hobbie, PhD, and Associate Professor Eugenia Villa-Cuesta, PhD, discuss their multidisciplinary effort to inspire diverse students to enter the STEM workforce through the STEM2 Network. This project is funded by a five-year, $500,000 National Science Foundation grant and involves collaboration with biology, chemistry and math faculty at four other local institutions.
This research and scholarship enrich the Adelphi educational experience for our students and contribute to their success.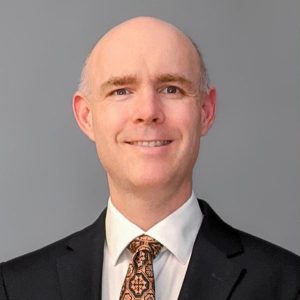 Collaborative. Cutting-Edge. Creative.
Adelphi University values, supports and promotes faculty scholarly and creative works. This drive to find new knowledge helps fuel our world-class academics and increases our national recognition. A well-resourced institution near New York City, Adelphi attracts and retains world-class faculty members drawn to opportunities for intellectual and scholarly growth.
Adelphi faculty members often collaborate with peers at other universities or embark on interdisciplinary and multidisciplinary research projects with other departments at Adelphi and partner schools. Our researchers often enlist Adelphi graduate and undergraduate students in high-level research projects, creating a truly transformative learning experience.
Alexander Heyl, PhD, associate professor at Adelphi, collaborated internationally with colleagues at a German university to research the evolution and function of algae to help answer the questions of how plants came to land. 
Faculty members' research sometimes results in cutting-edge discoveries and solutions that lead to advancements in their respective fields: new cures and treatments and novel teaching methods.
A. Hasan Sapci, MD, assistant professor in Adelphi's College of Nursing and Public Health, is a leading telemedicine researcher; his Smart Home for Home Healthcare Lab helps nursing students monitor patients remotely.
Our multi-talented faculty members contribute creative works to a variety of disciplines in the arts and media: music, drama, fine arts, literature, journalism, oral history and other forms of creative expression.
Paul Moravec, DMA, composer and Adelphi professor, received the 2004 Pulitzer Prize in Music for Tempest Fantasy, a work inspired by the Shakespeare play.
Read Adelphi's Statement of Scholarship
Research Recognition: Grants, Fellowships, Awards and More
Adelphi faculty members have been honored with prestigious scholarly awards and honors, and they have also received national and international grants and funding to further their research. These honors come from organizations such as: 
Fulbright Program

Guggenheim Fellowships

Pulitzer Prizes

National Endowment for the Arts

National Endowment for the Humanities

National Science Foundation

National Institutes of Health

U.S. Department of Education 
Keeping Up With Faculty Scholarship and Creativity
We love sharing stories about faculty scholarship and creative works, and you will find stories and mentions sprinkled throughout our website and various publications. Here are a few spots you might find some recent research news: