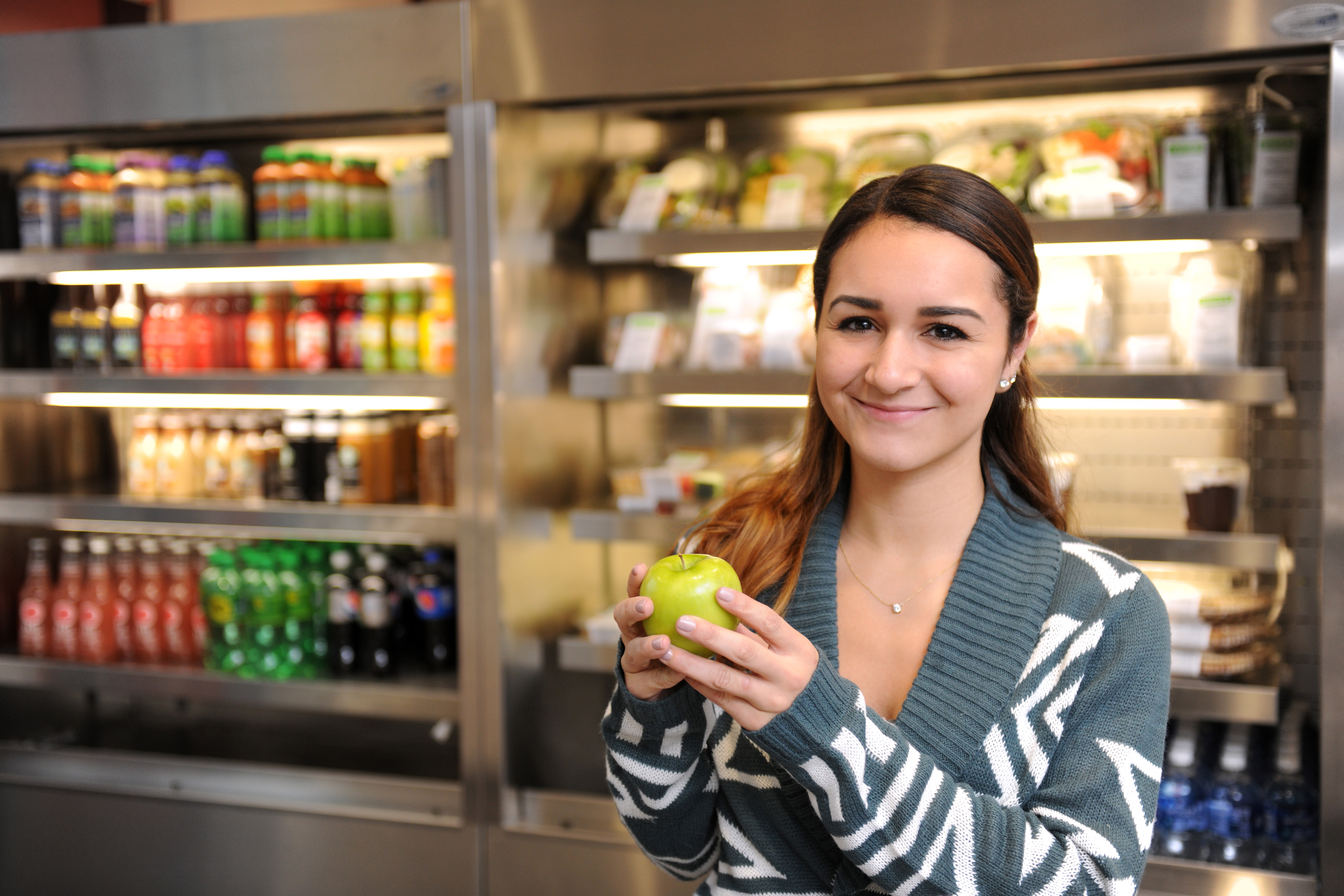 Adelphi University Dining Services strives to exceed expectations by tailoring menu options and dining venues to meet the needs of students and the entire Adelphi community.
Nutrition Expertise
With the help of our registered dietitian, we strive to provide well-balanced dining.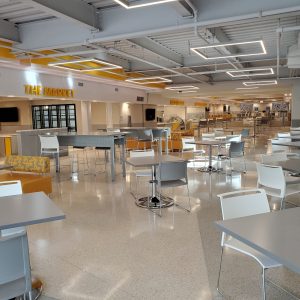 Double the Dining Space
The renovation of the Ruth S. Harley University Center (UC) gives you more space for seating, more food options, stunning campus views and a better overall dining experience, inside or out.
There are multiple meal plan options to fit any lifestyle, whether you are a resident or commuter, part-time or full time.
We have plenty of eateries to choose from, including Back Bar Grill, Carved & Crafted, Innovation Kitchen, 500 Degrees (pizza), The Market, Asian Fusion and a full-service Starbucks in the Ruth S. Harley University Center, complemented by the Paws Café in Nexus, and The Eatery and C-Store in Post Hall. Each location has its own identity and a wide variety of food.
Through customer satisfaction surveys, focus groups, comment boards, and an open-door policy, we encourage communication and feedback. This helps us better understand how to match our programs and services with the needs of the Adelphi University community.
Market Family Meals
We are excited to introduce our Market Family Meals program, featuring ready-to-take-home meals every Wednesday night for you and your family. Meals can feed up to 6 people and start as low as $6.99!
Staff Meal Plans
Looking to relax and enjoy a meal on your lunch break, or grab a coffee and snack on the go? We have a meal plan to fit any budget and dining lifestyle — that includes some great perks!
Sustainability Initiatives
Dining Services is proud to take an aggressive approach toward maintaining an environmentally sound dining program. We have implemented several initiatives either directly or in partnership with our vendors and manufacturers.