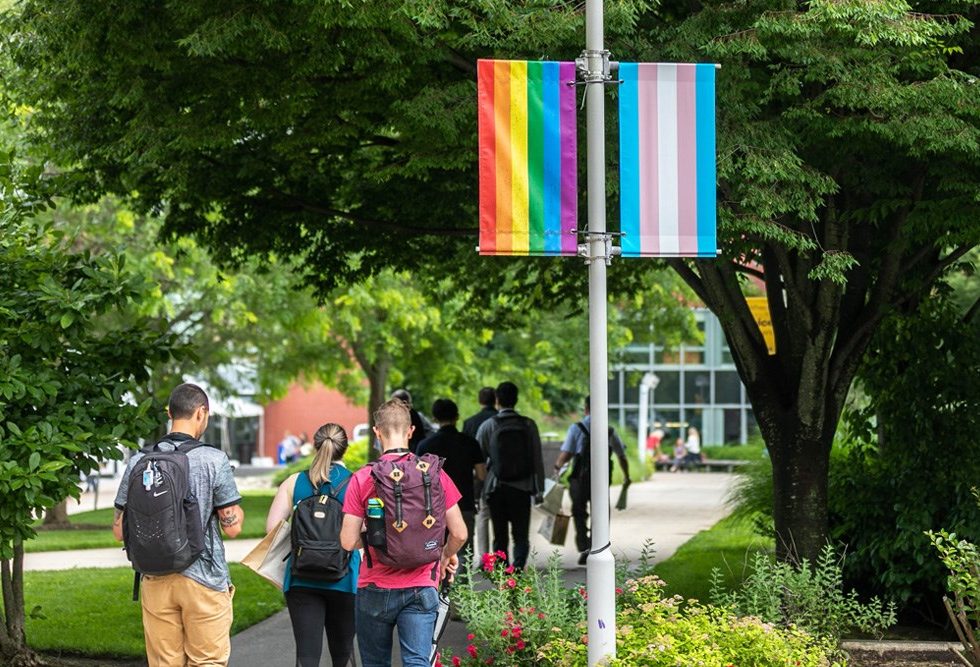 June is a time when individuals across the country and the world celebrate the LGBTQ+ community as part of Pride Month. Adelphi University, too, celebrates the many contributions of the LGBTQ+ community within our campus and honors their continued struggle for equity within our nation and the world.
Dear Adelphi Community, On Monday, July 6, U.S. Immigration and Customs Enforcement (ICE) released guidelines prohibiting international students from remaining on campus if all of their classes are online. This was an unexpected and senseless policy that runs counter to what we stand for as a university. We write to express our unqualified support for our…

Recent high school graduates or even current college students who have decided to take a gap year have traditionally tried to continue their education through travel, internships or volunteer projects—avenues currently limited by the global coronavirus pandemic. Now, though, they have the option of staying connected to a higher education track through Adelphi University's new Gap Year Experience.

Dear Adelphi Community, We look forward to continuing our shared conversations about the role of diversity, equity and inclusion at Adelphi. We invite you to join our next virtual discussion, "The Work of the Academic Diversity Implementation Team," being held on July 15, 2020, at 12:00 noon, via Zoom. These forums are open to all…

Children, teens and adults in neighboring communities depend on the therapists in the Hy Weinberg Center for Communication Disorders for speech-language and hearing evaluations and interventions. The Center has more than 100 speech and hearing client visits per week. The Center is also a clinical training ground for students pursuing a master's in speech-language pathology…

Dear Students and Families, As we prepare for a safe and responsible return to Adelphi's campus for Fall 2020, we want to share information and guidance about the University's dining options, meal plans and the protocols we have put in place to ensure the health and safety of our community. You have likely read in…

Ingrid Howell '10, MA '18, hopes to land a position at FEMA—and a future in emergency management—through Adelphi Online.

In an interview, K.C. Rondello, MD, clinical associate professor in Adelphi's College of Nursing and Public Health—and national authority on disaster epidemiology—discusses the coming year.

Social distancing is helping telemedicine become the new normal. What other medical technologies may soon enter the mainstream? A. Hasan Sapci, MD, College of Nursing and Public Health assistant professor, provides some hints.

What might students expect when campus reopens? Our Vice President of Student Affairs and Dean of Students R. Sentwali Bakari, PhD, explains.

ParentChild+ helps young children in underserved communities across 15 states. The organization's goal is to use education to break the cycle of poverty for low-income families, engaging early in life to help toddlers, their parents, and their family child care providers access a path to possibility.