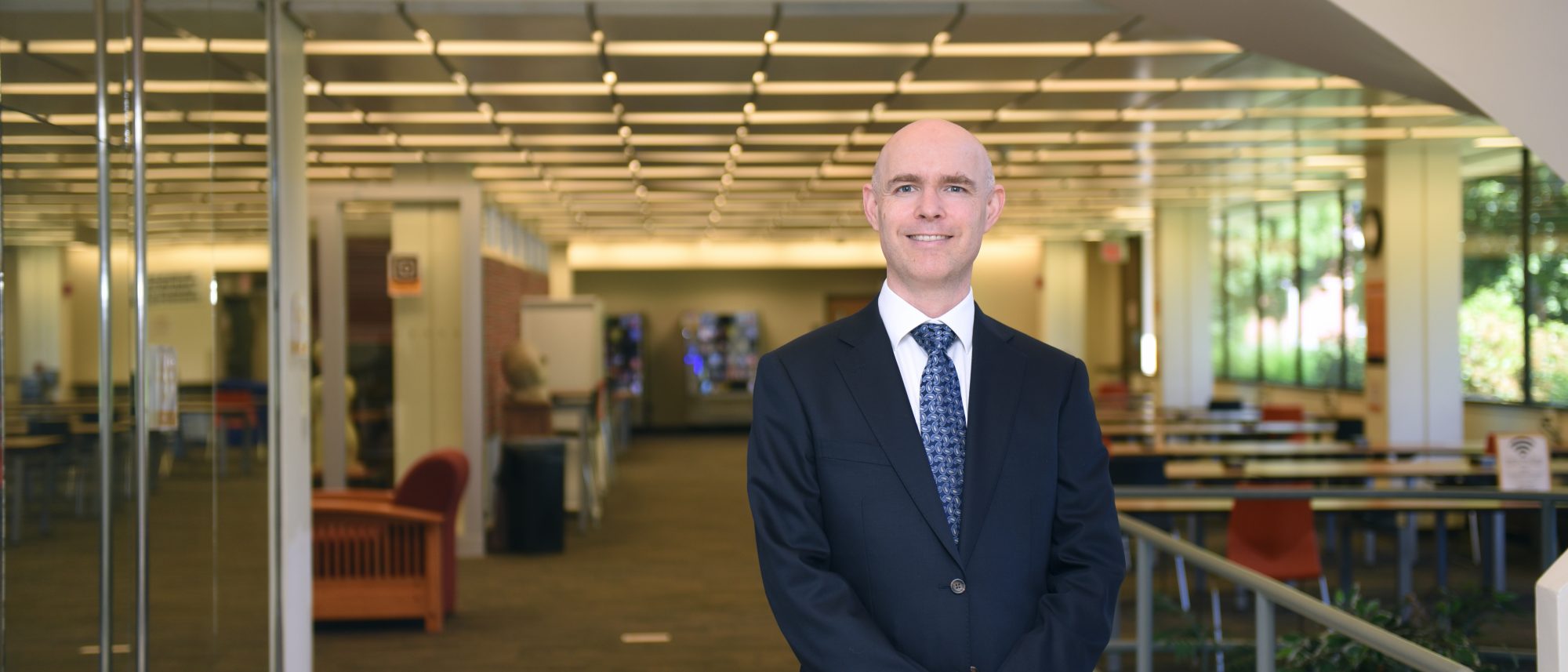 Managing the life-changing learning experiences at a vibrant and diverse university like Adelphi involves the collaboration and innovation of many academic support offices and services for students and faculty.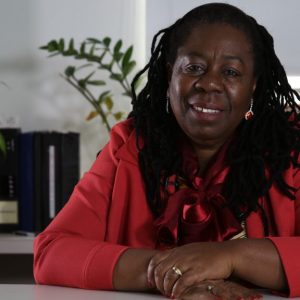 Faculty Diversity
Adelphi has appointed Anne M. Mungai, PhD, as its associate provost for strategic initiatives and graduate studies. Dr. Mungai will be responsible for coordinating academic strategic initiatives, developing academic-community partnerships, and supporting faculty diversity initiatives and faculty training and recognition.
Overseeing all of these educational matters you will find the Office of the Provost and executive vice president of academic affairs. In other words, you could say the provost serves as the chief academic officer of Adelphi University—and is supported by a team of associate provosts and other academic affairs professionals dedicated to ensuring Adelphi students receive a world-class education.
About the Provost: Meet Dr. Christopher Storm
Dr. Storm, who joined Adelphi in 2007 as assistant professor of mathematics, most recently had been the University's senior associate provost for faculty advancement and research. Earlier, he served as associate professor and department chair before moving full-time to academic administration in 2016 as an associate provost. Dr. Storm earned his bachelor's, master's and PhD from Dartmouth College. His honors include receiving, in 2013, the Mathematical Association of America's Henry L. Alder Award for Distinguished Teaching by a Beginning College or University Mathematics Faculty Member;  in 2012, an Adelphi Faculty Excellence Award in Teaching; and, from 2010 to 2012, participating as a member of the project team for the National Science Foundation grant MathVote: Teaching Mathematics with Classroom Voting.
Academic Affairs
Adelphi's academic programming, courses and other curriculum-related decisions are faculty-driven and overseen by the Faculty Senate Committee on Academic Affairs. This committee handles processes such as:
Initiating new programs including a new major, minor, degree, or certificate; or a new track, concentration, cluster or other specialization within an existing program; and also introducing new courses

Implementing major or minor changes to existing programs, such as new degree requirements or a course substitution

Making major or minor changes to existing courses; major examples include a change in amount of credits earned, a change in the sponsoring department or significant changes to course content. A change in title, description or prerequisites would fall under a minor change
Log in to Faculty Intranet to access information and forms related to these processes. 
Special Initiatives
In addition to its day-to-day work overseeing academic affairs, the Office of the Provost leads a few special initiatives.
Momentum 2, also known as M2, is a five-year strategic plan designed by the Adelphi community to build on the success of Momentum which came to a conclusion in 2021. M2 was approved by the Adelphi University Board of Trustees in June 2022.
The Office of the Provost is involved in helping our University meet M2's three overarching goals rooted in our mission, people, and resources which advance our central mission: to transform the lives of our students. With our new and ambitious roadmap, Adelphi's legacy of innovation as a modern University continues.
Learn more about Momentum 2 and Adelphi's three goals and four shared commitments for 2022-2027.
The Viret Family Faculty Leadership Fellows Program is designed for faculty members aspiring to leadership positions as chairs, deans, provosts or other executive administrative careers. The selective Leadership Fellows Program engages its participants in a process designed to develop leadership talent and skill through hands-on experience: a consequential project of importance to the University.
This intensive, semester-long experience focuses on key administration and executive leadership initiatives in a university setting. Through their experience, participants will meet one on one with a leadership mentor, access professional development seminars and workshops and even receive financial support to attend national conferences in their area of interest.
The purpose of Adelphi University's Research Conference is to offer both faculty and students a stage from which they can display their scholarship, as well as to inspire those who wish to engage in research and scholarly explorations in the future.
Co-presented by the Office of the Provost and the Adelphi Faculty Senate, this annual forum brings together colleagues from across our schools and colleges to explore and discuss the most pressing national and international issues in higher education.
Academic and Faculty Resources
Here is some useful information and resources related to academic affairs:
Governance and Accreditation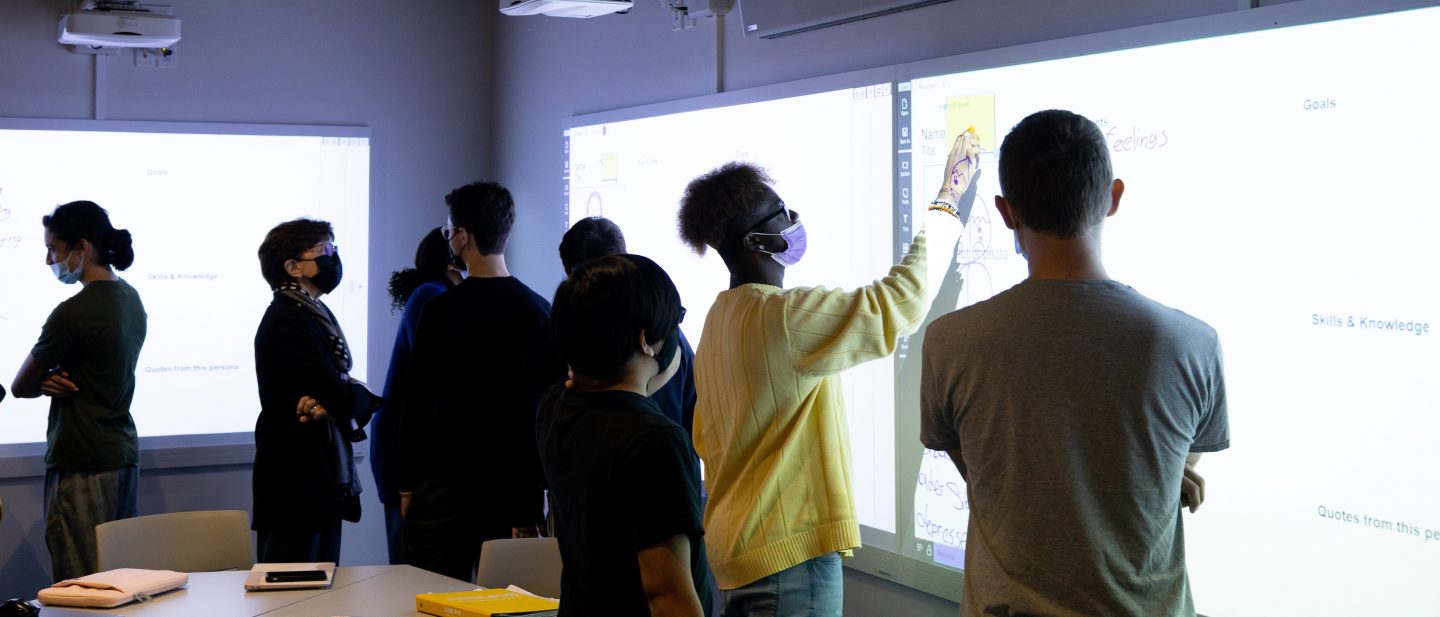 Innovation Center
The Adelphi Innovation Center supports the university mission by developing opportunities for applied learning, connecting academia with external partners to solve real-life problems.