We've upgraded your Lynda.com account to LinkedIn Learning to help fuel your lifetime of learning and professional development.
LinkedIn Learning offers more than 5,000 on-demand courses on business, creative, and tech skills, and it's available to you at no additional cost.
What Are The Benefits of LinkedIn Learning?
Personalized Recommendations
Get personalized course recommendations based on your job title, skills, experience and goals.
Learn Anytime, From Anywhere
Download courses to your mobile device to view instruction on the go while you're offline. Start a course on a desktop and finish it on your smartphone. Bookmark courses on your phone and watch them on your computer. Get the LinkedIn Learning app today on the App Store or Google Play.
Bite-Size Learning
All courses are broken into short videos, so you can focus on a key topic of interest, even if you only have a few minutes to spare.
Connect Your LinkedIn Profile
You'll have the option to connect your LinkedIn Learning account directly to your LinkedIn profile. Doing so will allow you to easily share your accomplishments and let everyone know what courses you've completed.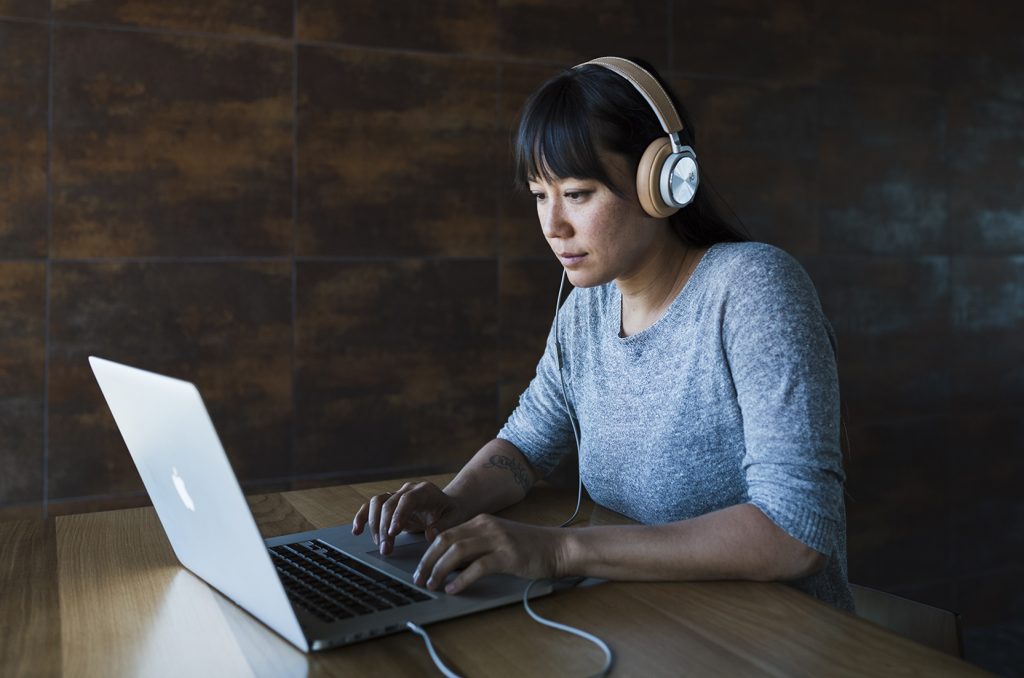 Questions? We Have You Covered
How Can I Log In?
You'll be able to log in on eCampus through single sign-on by clicking the LinkedIn Learning icon.
How Can I Connect To My LinkedIn Account?
You'll be prompted to connect accounts when you first sign in to LinkedIn Learning. If you choose to connect, you will need to log in to your LinkedIn account using the email and password you have set up with LinkedIn.
If you don't want to connect immediately, no worries, you will have the option to connect in the future.
Your account will remain linked as long as your LinkedIn Session is active (6 months maximum). After that time, you will once again need to log in to your LinkedIn account.
Will Adelphi Have Access To My LinkedIn Activity On My Personal Account?
Rest assured that only your learning activity will be shared with us. No other activity or data from your LinkedIn account will ever be accessible. See the details of LinkedIn's Privacy Information.
Location
Hagedorn Hall of Enterprise LL
Hours
Regular Semester Hours

Mon-Thu: 7:30 am – 10:00 pm

Fri: 7:30 am - 6:00 pm

Sat: 9:00 am - 6:00 pm