Prestigious Awards and Fellowships
These highly competitive awards can provide opportunities and support during your studies.
Are you a student who is driven to succeed and stand out from the crowd? Then you'll want to check out Adelphi University's impressive list of awards and scholarships. We have options for students from all backgrounds and fields of study.
To get started, explore the opportunities listed below, then set up an appointment with an advisor for personalized guidance. Our Fall 2023 Fellowship Drop-in Hours are Tuesdays 11:00 a.m.-12:00 p.m. and Fridays 12:00-1:00 p.m. in Room 102 Earle Hall B.  Please come by if you would like feedback on your statements, applications, or answers to questions you have about nationally competitive awards.
Our Mission
Our office takes as its mission a desire to help fellowship applicants learn, grow, and transform, independent of competition outcome. We subscribe to the National Association of Fellowship Advisors' core values of collaboration, learning, equity, inclusion, respect, and transparency, and we are dedicated to serving students across the University who wish to prepare competitive proposals for national awards.
Why Apply for a Competitive Award?
In addition to the hope for free money to do things you would like to do, such as travel abroad and attend graduate school, the process of applying for a national scholarship or fellowship is valuable in and of itself. It allows you to articulate your key intellectual priorities and professional goals, to hone your skills in self-advocacy, and to refine your editing abilities. You end up learning as much about yourself during this process as you do about the opportunity for which you are applying.
When Should Students Apply?
Be careful to note deadlines and give yourself at least 8 weeks to prepare an application, giving faculty time to write informed letters of recommendation and giving yourself time to craft an engaging and enlightening statement of purpose. Such a statement will require multiple — usually 4-8 — drafts. Note that some scholarships require an institutional nomination, and Adelphi may have its own internal deadlines before the scholarship deadline. Check with the Office of Prestigious Awards and Fellowships about its internal (university) deadline for a national award.
Download a quick guide calendar of popular scholarship opportunities and which year you should apply to them. (Calendar used by kind permission of ONIS at the University of Minnesota).
Browse the following list of scholarships and experiences that fit well with Adelphi's programs, or schedule an appointment to discuss how to put your award application together
Travel and Study Abroad Opportunities
Public Service & International Affairs Opportunities
STEM, Healthcare and Environmental Opportunities
The James Madison Foundation offers fellowships of up to $24,000 for an MA, MAT or MEd program. These fellowships are for social studies teachers who will be teaching the US Constitution as part of their American history, civics, and/or American government courses for grades 7-12.
Eligibility Criteria:
U.S. citizen
Plan to teach social studies or US history or civic to grades 7-12
Have earned a BA by August 31 of the year of your application
Applications are due March 1 of your senior year. If you wish to apply, you should begin working on your application in January.
Woodrow Wilson Teaching Fellowship offers $32,000 toward completion of a 1-year MEd in STEM at the University of Pennsylvania, Duquesne or West Chester Universities. Upon completion of the degree, teachers will teach in a middle- or high school in Philadelphia or the great city of Pittsburgh.
Eligibility Criteria:
U.S. citizen or permanent resident
Has at least a 3.0 GPA
Has majored in STEM field or has at least 30 STEM credits
Intends to pursue a teaching career in natural science, math, or engineering
Applications are due on March 16 or January 30. Note the state of assignment changes from year to year.
Opportunities for Underserved Populations
The Paul & Daisy Soros Fellowships for New Americans program honors the contributions of immigrants and children of immigrants to the United States.
Due Date: End of October 2022
Campus Due Date: TBA
Field of Study: Any for Graduate Study
Eligibility Criteria:
Resident alien
Naturalized US citizen, child of two naturalized citizens
Bachelor Degree or senior college student
less than 30 years old by November
How to Request a Letter of Recommendation
For nationally competitive scholarships, it is generally best to have recommendations from faculty or recommenders who are familiar with your written or lab work, your classroom contributions, and who have a sense of you as a person.
When requesting a letter of recommendation from faculty members, ask them if they would be willing to write for you and whether they would like to meet in person to discuss the opportunity you are applying for. You must provide them with:
a description of the scholarship
selection criteria for the scholarship (what is the scholarship committee looking for?)
a resume (CV)
a sample of work that you did for their course(s)
a draft of your application essay/statement of purpose/personal statement for the scholarship
details regarding the deadline for submission and the modalities of submitting the letter (i.e. should they send it to the Adelphi Institutional Representative, directly to the scholarship via mail or email; via link for direct upload to the scholarship portal?)
Thank your recommender before and after they have submitted your letter and, most importantly, please inform the recommender about the outcome of the scholarship, whether you win or lose. Often, a faculty member has taken 2-3 hours away from research, teaching, and service work to craft an excellent, thoughtful letter for you. The faculty member has now become invested with you in this application and wants to know how it turned out.
How to Write a Personal Statement
It is crucial to analyze the prompt for a statement of purpose and/or a personal statement. Make sure that your statement addresses all aspects of the prompt and does not include extraneous information. Be engaging, concise, and – for most applications – minimize emphasis on your personal desires and feelings about the opportunity for which you are applying. Instead, emphasize your capacities and intellectual interests and explain how these make you a good fit for the award.
A wonderful online source for drafting personal statements can be found here. This handbook contains advice for personal statements for graduate study, as well as for national scholarships.
Additional Resources
Below are some searchable databases that you might find useful to locate additional opportunities.
Fellowship & Scholarship Databases
Faculty Resources for Nationally Competitive Awards
Guidance for writing a letter of recommendation for a Nationally Competitive Awards, and find downloadable flyers for each program or opportunity.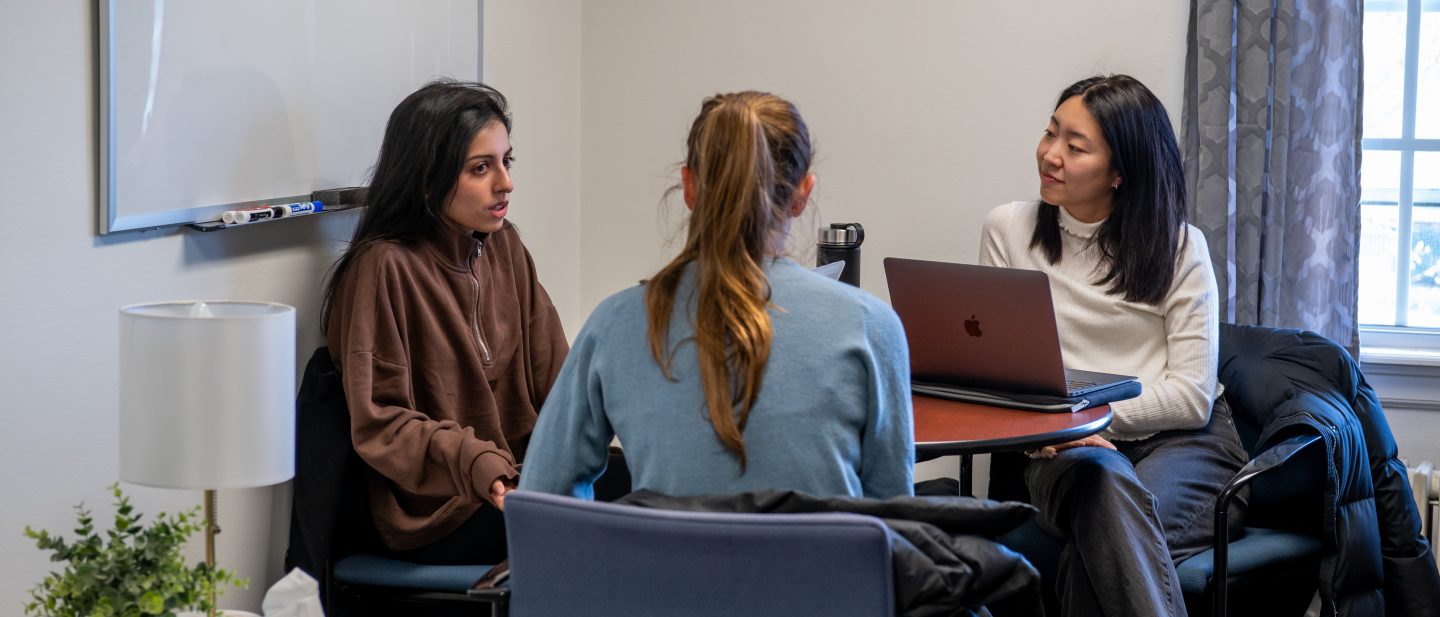 Unlock Your Potential
Are you ready to take your academic career to the next level? Adelphi University is here to help you reach your full potential with our personalized guidance for competitive and prestigious awards and scholarships.