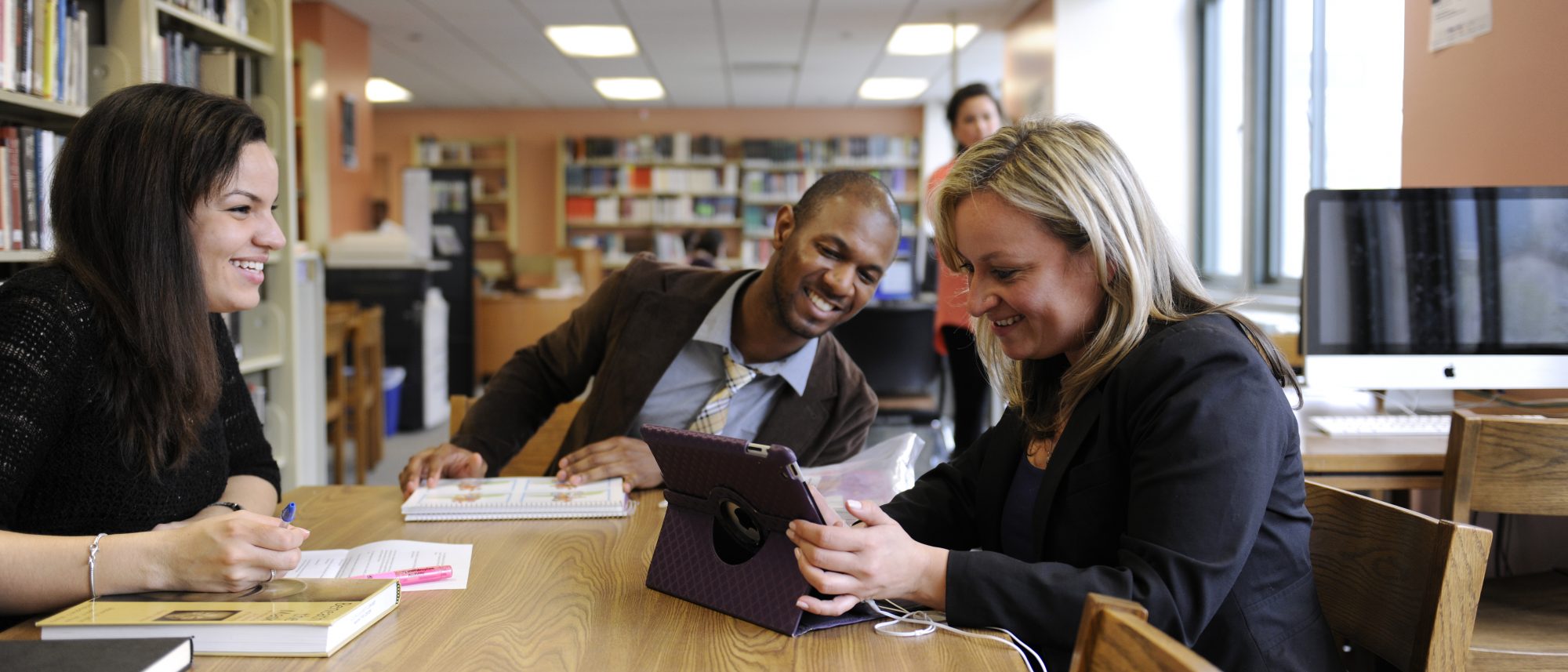 Explore the many exceptional continuing education programs available to you across Adelphi University's various schools.
Prestigious IBM Credential
Earn a Data Science and Design Thinking Certificate at IBM Skills Academy. Bolster your skills and become IBM credentialed.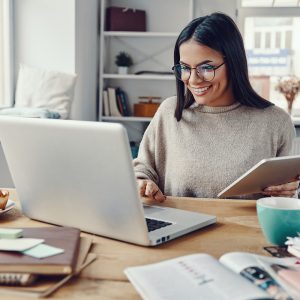 Our Unique Approach to Continuing Education
Another way Adelphi transforms lives: Building new skills in the most in-demand professional fields. You can continue your studies in a variety of flexible ways—credit and noncredit, online and on campus.
Nonstop Learning
Benefit from our personalized approach to higher education and continuing education at Adelphi University, a 2021 U.S. News & World Report Best College—with dedicated faculty, a focus on student success, emphasis on world-class academics and a range of career-oriented programs.
College of Professional and Continuing Studies
The College of Professional and Continuing Studies (CPCS) serves our highly valued nontraditional students, bringing you the educational opportunities you need to advance your career, change your career path or complete a degree. We also offer  flexibility in scheduling, reduced tuition, life experience credit, small classes and personal advising.
Highlighted Programs
Certificate Programs and Workshops
Build new skills, grow your network and advance your career. Our comprehensive series of continuing education workshops will upgrade your mastery in healthcare, graphic design, diversity, leadership and management.
View full list of the College of Professional and Continuing Studies continuing education courses.
---
Gordon F. Derner School of Psychology
Adelphi is recognized as an international leader in the study of psychology, dedicated to scholarship and preparing professionals for a changing society. We offer postgraduate programs to advance your career in psychotherapy and psychoanalysis, including child, adolescent and family; group psychotherapy; couple therapy; psychodynamic supervision and school psychology.
Highlighted Programs
Couples Therapy
Trauma Treatment
Our various couple therapy and trauma treatment seminar series are part of the Derner School's continuing education program—all postgraduate credit courses offered online.
View full list of the Gordon F. Derner School of Psychology continuing education courses.
---
School of Social Work
The School of Social Work prepares professional social workers for the human services through degree programs at the bachelors, masters and doctoral level. The curriculum prepares graduates to become informed citizens and skilled professionals. School of Social Work faculty have published extensively and are regarded as leaders in their fields. Our community partnerships and initiatives offer opportunities for fieldwork in a variety of human services settings.
Highlighted Programs
Environmental Justice for Social Workers
In a course that will address climate change's impact on vulnerable populations, you will craft an intervention that brings environmental social work principles into your professional life.
Mental Health and Aging
Explore the practice implications of working with older adults living with mental, neurological and substance use disorders. Attend either a stand-alone intensive training program or attend both programs to receive 30 CEs.
Addictions
Gain the psychodynamic understanding of current theoretical and practical approaches to the assessment and treatment of substance use disorders among adults and adolescents, presented by leading experts.
View full list of the School of Social Work continuing education courses.
---
College of Education and Health Sciences
The College of Education and Health Sciences prepares teachers, clinicians and professionals. We are dedicated to providing you with the skills to meet the challenges of working in a complex multicultural society. The curriculum is built upon the core values of scholarship, reflective practice, social justice, inclusive community, wellness, and creativity and the arts.
Highlighted Program
Social and Ballroom Dancing
An excellent choice for those looking to develop fundamental skills as well as building on previous experience in social and ballroom dancing. The instructor will break down and demonstrate all dance figures and combine them to form concatenated routines. This class is suitable for first-time dancers as well as those with previous experience. It is designed to build confidence and enhance social enjoyment on the dance floor.
View full list of the College of Education and Health Sciences continuing education courses.
---
Institute for Parenting
The Institute for Parenting offers career-enhancing continuing education and graduate-level courses in age 0-6 mental health and development, and direct services to families and programs in communities across Long Island and New York City.
Highlighted Program
Parent Education and Parent Guidance
In a program for professionals—parent educators, teachers, child welfare case workers and clinicians working with parents and children—you'll enhance your skills to reinforce parents' ability to create healthy environments for their children.
View full list of the Institute for Parenting continuing education courses.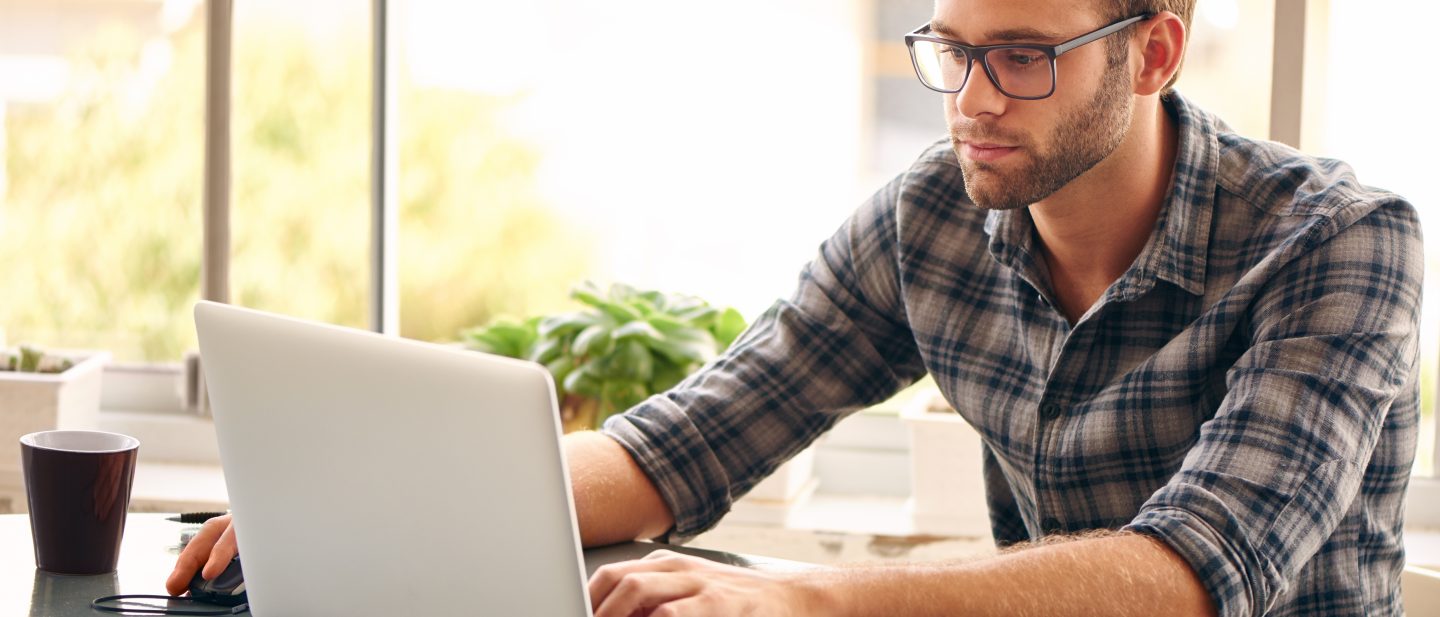 Ready to Start Your Continuing Education Experience at Adelphi?
Explore options across many fields of interest today, and experience the lifelong benefits of Adelphi's non-credit courses.