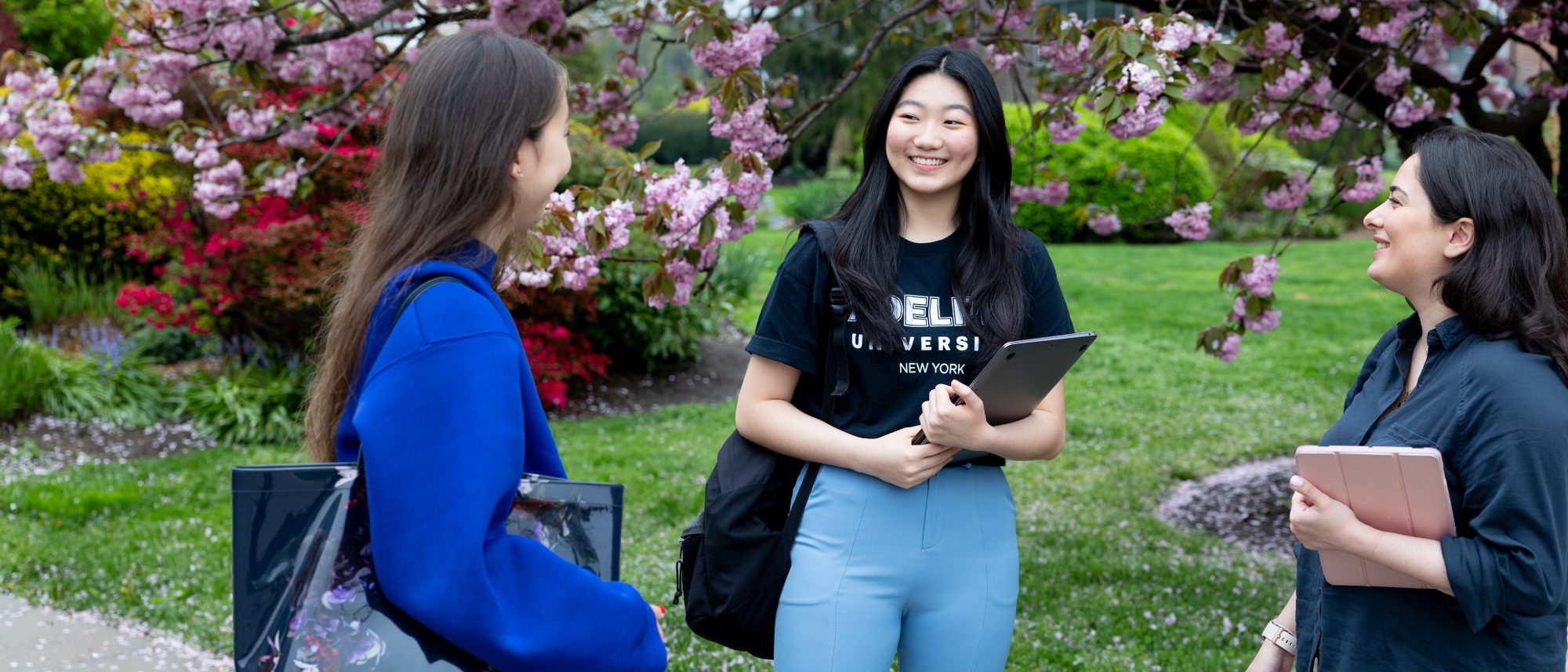 Adelphi's Student Services Center provides students with a one-stop experience for enrollment, academic records, financial aid, billing, and account information.
We're here to help you navigate the registration and financial experience throughout your time at Adelphi.
Use the following menu of actions to guide your next steps. Need additional assistance? Contact us and our team will be happy to help.
Loans, Payments & Special Considerations
Academics and Registration
Taking Courses at Adelphi
Leaves, Withdrawals & Petitions
Mentoring, Support Services & Career Development
Living & Eating on Campus
Hours
One-Stop Hours

Mon, Tue & Thu: 9:00 am - 6:00 pm

Wed & Fri: 9:00 am - 7:00 pm

In-Person Payments

Mon - Fri: 9:00 am - 4:00 pm