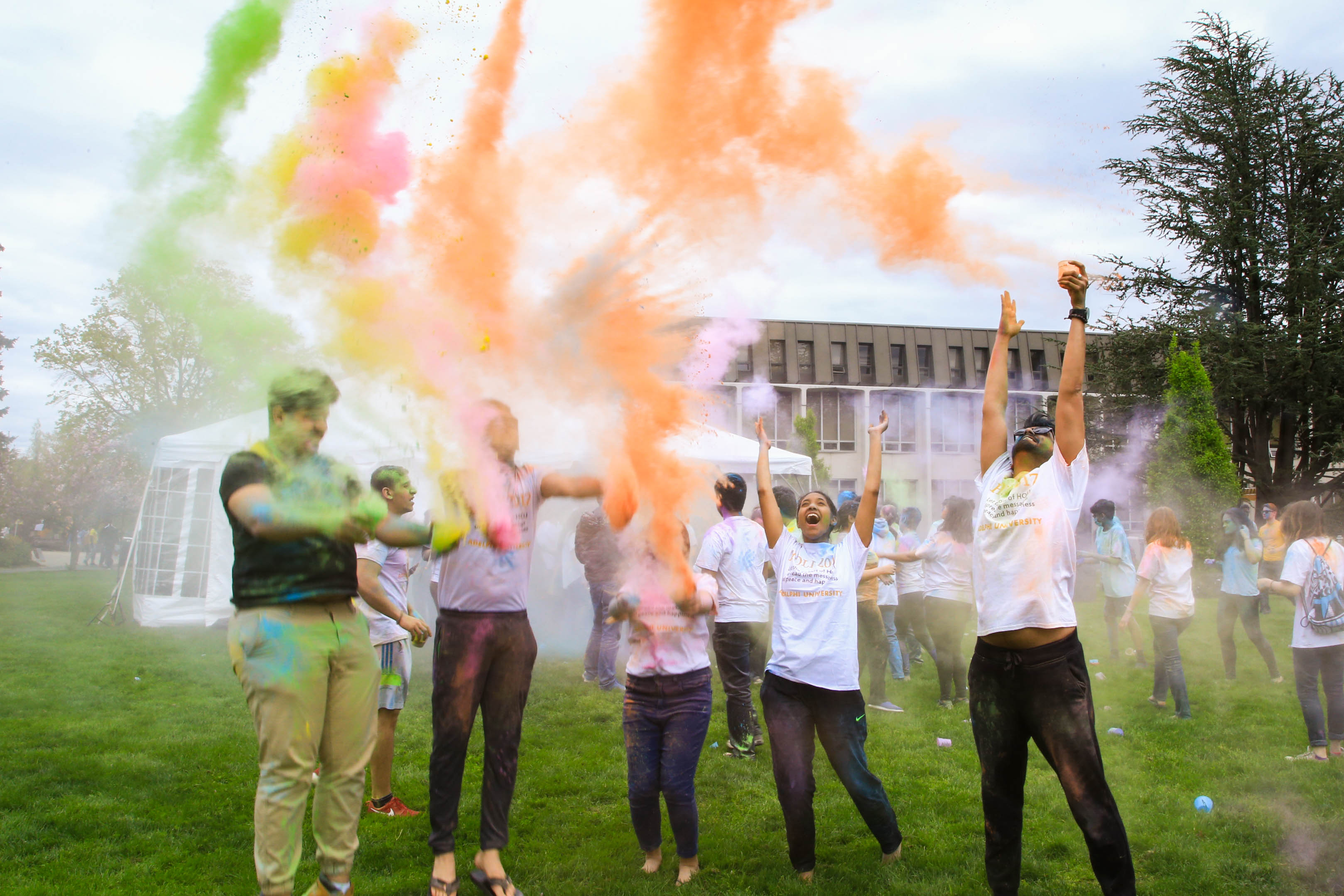 Looking to get involved in campus activities? The Center for Student and Community Engagement (formerly known as the Center for Student Involvement) is your hub for campus life.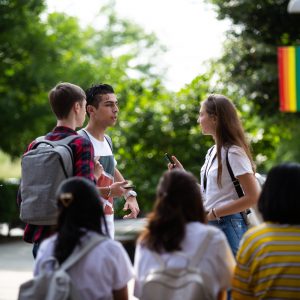 Join the Club
Campus life is essential to the Adelphi experience. The incredible variety of student organizations reflects the rich diversity of our student body.
We are your resource to more than 90 student organizations that include academic, social, religious, and community service groups. We also offer numerous programs that will help you learn, connect with others and grow.
Student & Community Engagement is home to
Getting involved at Adelphi means starting a lifetime of rewarding experiences that can translate well into your future career. Our staff is available and ready to ensure that you can make the most out of your collegiate experience. Stop by our office and find out how you can contribute to the campus and community.
For Sarah Carbain, Getting Involved Is Key
Sarah Carbain, a psychology major in STEP who's heavily involved in student life, is featured in Adelphi's Spring 2022 episode of The College Tour on Amazon Prime.
Sign-Up for a Commuter Assistant
Just like Resident Assistants help resident students transition to college life, Adelphi University Commuter Assistants are available to help commuter students transition to college life.