A college support program dedicated to helping students with language-based learning disabilities and/or ADHD achieve their academic and personal goals.
Tech That Helps
Read how we help those who have learning, communication and access challenges.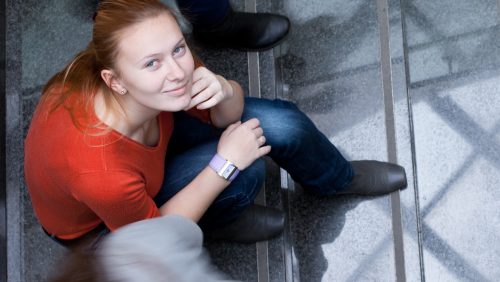 Learning Resource Program Guidebook
The Learning Resource Program is committed to one goal: guiding you toward a bright, successful future. Here you'll learn and improve the skills you need to thrive in your classes, in the workplace—and in life.
Program Overview
Students choose the structured support program for the unique implementation of educational and counseling services that embraces the diversity of their strengths and learning styles. Students participating in the program enroll in credit-bearing courses and complete degree requirements as required by the university. Program Services and Supports:
Students are assigned a

Learning Specialist

whom they meet with for bi-weekly one-on-one sessions

Assistance with course planning and vocational planning

Optional

group and individual counseling sessions

with a Clinical Social Worker

Enrollment in credit-bearing small group instruction first-year

writing courses

taught by LRP faculty

Work with students to enhance self-advocacy skills, providing an essential link with supportive faculty and staff across campus

Summer Launch Program

Parent Groups

Campus Ally
Continued enrollment in the Program is determined by the student and their Learning Specialist on an annual basis. 
The Learning Support Program is a fee-based program. Student fees are for the Learning Resource Program services only. Students may request specific and appropriate accommodations (e.g. testing, note-taking, scribes, assistive technology etc.) by contacting The Student Access Office.
Named a Disability-Friendly School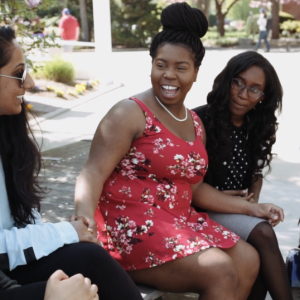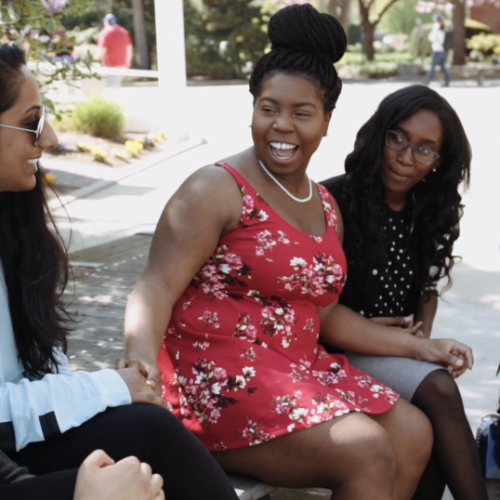 College Choice has named Adelphi one of the best schools in the nation for students with disabilities.
Is This Program Right For You?
Learning disabilities are generally invisible disabilities. While students may have a diagnosis of an auditory processing disorder, dyslexia, dyscalculia, dysgraphia, a language processing disorder, a non-verbal learning disability, or ADHD, no two students are alike. For some students, the difference in the way they perceive and process information can create gaps in communication, attention, organization and/or planning. Often students have had special education services before college and/or specialized tutors to assist them. They may have an IEP or 504 accommodations. Most students report looking for a college that provides a structured and supportive program, where they can focus on their strengths and be valued for their gifts and contribution to the diverse campus community.