Adelphi University's 2023 Commencement ceremony will be held on Tuesday, May 23 at Nassau Veterans Memorial Coliseum. The Doctoral Hooding Ceremony for graduates of our doctorate programs will be Monday, May 22 at Adelphi's Performing Arts Center.
Congratulations to all Adelphi students completing their degrees in the 2022-2023 academic year!
We look forward to celebrating our undergraduate and graduate students at our Commencement ceremony, to be held Tuesday, May 23 at Nassau Memorial Veteran's Coliseum. Doctoral graduates will be recognized at our 2023 Doctoral Hooding Ceremony, which will be held Monday, May 22 at the Performing Arts Center on Adelphi's Garden City campus.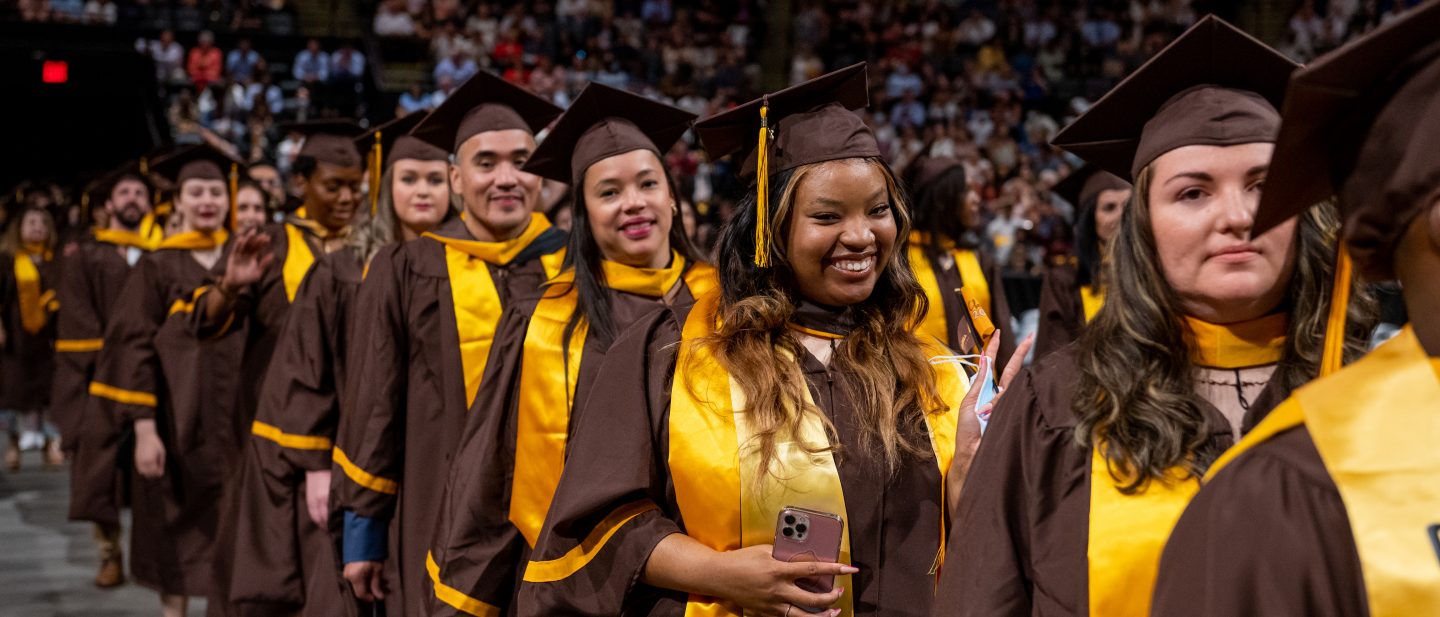 How Do I Know if I'm Eligible to Graduate?
Adelphi University has resources available for you to check your progress toward graduation.