International Services values and honors its university commitment to transforming the lives of all students through personal success and global understanding.
COVID-19 Guidance
Stay up to date on ICE/SEVP issued government guidance due to COVID-19 public health concerns.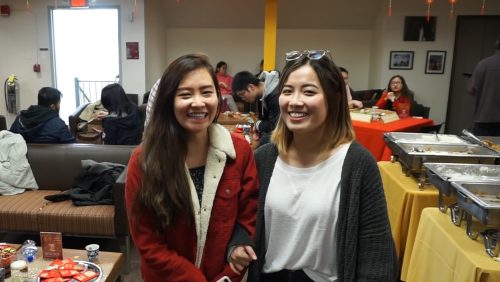 Events and Workshops
International Services offers workshops and programs with a focus on visa status, promoting cross-cultural understanding and creating connections and friendships.
International Services is still here and we are committed to supporting the needs of all international students and scholars. We will continue to be available, albeit remotely, for all students and scholars who need regulatory guidance and assistance necessary to maintain valid nonimmigrant status.
Through the use of the International Services Portal, all office applications and essential services can be requested directly by the student and guidance can be provided by the Designated School Official (DSO) from a distance.
Adelphi continues to monitor the recommendations of federal and state authorities regarding COVID-19.
International Services is responsible for ensuring institutional compliance with governmental immigration regulations necessary to maintain the institution's eligibility to enroll non-immigrant students. The office is responsible for providing nonimmigrant guidance and support necessary for international students and scholars to achieve their educational goals. The office supports cultural programs and exchange, and collaborates across the campus to help facilitate services for students.
Oversee and maintain international student and scholar regulatory designations and program oversight.
Provide immigration guidance and advisement to students and scholars.
Provide cross-cultural activities and experiences, in order to support and enhance international student development and promote exposure and exchange between international students and domestic students.
Assist with campus internationalization efforts. Includes engagement, programmatic efforts, outreach and partnership, and external relations and service to the community.