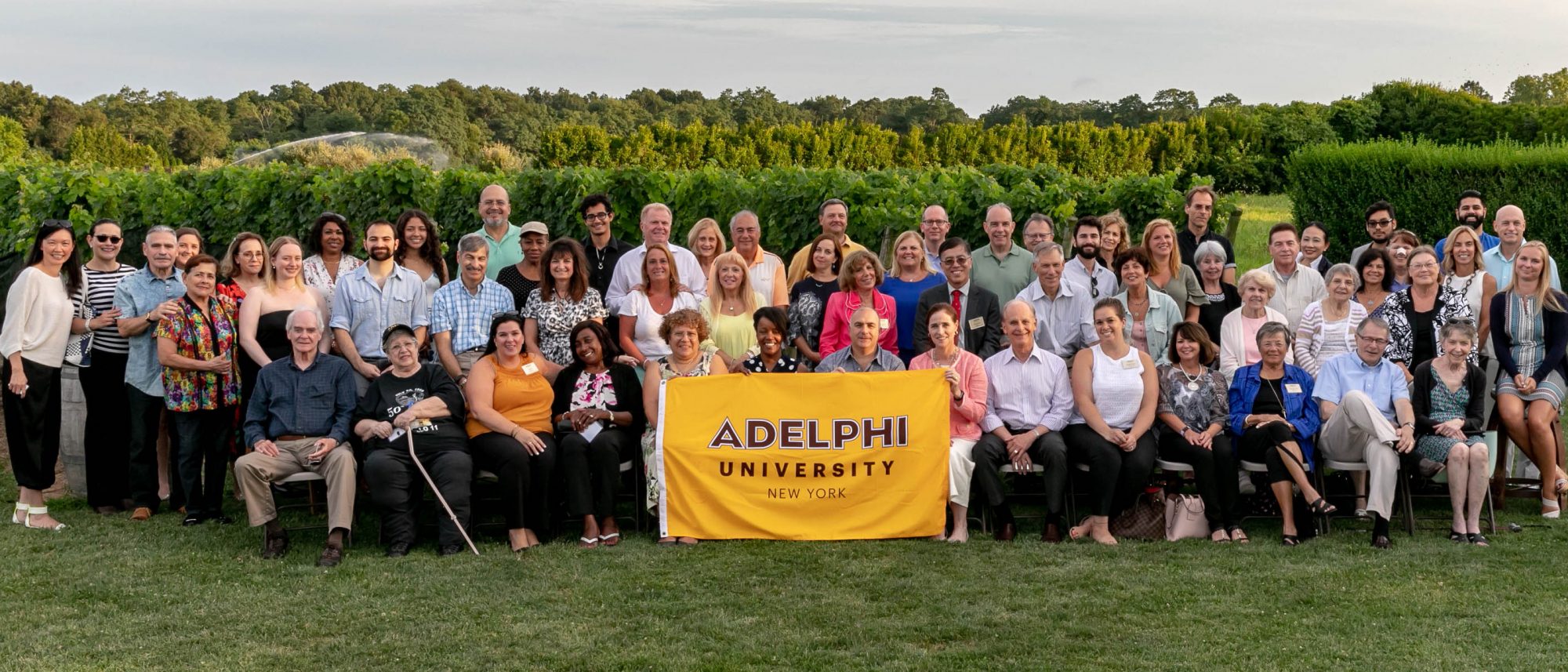 Whether you live near our Garden City campus or have moved someplace new, the #PantherPride shared by our graduates will always be a part of you. And as such, you will always have a home at Adelphi.
Alumni Advisory Council
The Alumni Advisory Council is an advisory group to University Alumni Relations whose purpose is to engage Adelphi alumni in the life of the University through educational, cultural, career and social opportunities as well as benefits and services.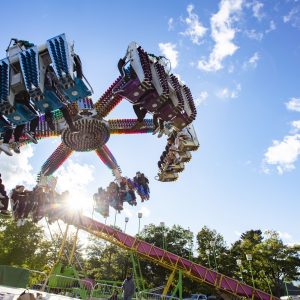 Adelphi Spirit Weekend
A special weekend packed with activities for the whole family! We love being able to gather our Panthers!
With more than 119,000 Adelphi graduates out there, connecting with fellow alumni couldn't be easier, and we're here to help!
Get involved by joining a regional club. Help plan, engage alumni, and volunteer. Connect with alumni through professional groups and opportunities. Explore all the opportunities and services available to alumni. Go Panthers!
The Alumni Relations team can't wait to see you at an upcoming event. See what we have planned!
Featured Alumni Benefit
Rise of the Jack O'Lanterns
We're excited to be back at our new Long Island venue with our partners at Usdan Summer Camp for the Arts, located a mere stones throw from the Nassau/Suffolk border. To celebrate our 10th season, we're putting out over 10,000 illuminated objects on our trail for the first time ever! This includes over 7,000 hand-carved jack o'lanterns and over 3,000 brand new specialty lights and hand-made Halloween-themed lanterns all designed and arranged by our in-house team of local artists. Use this link for a special Adelphi discount.
Alumni Magazine
Adelphi University Magazine gives you a refreshing new perspective on everything happening at Adelphi. It is our great pleasure to share these exciting new stories about our alumni, our faculty and our students.
Update Your Information
Share your experiences with us. Have you gotten married? Changed jobs? Been promoted? Started a family? Fulfilled a lifelong dream? Moved to a new location? We want to hear what you've been up to!
Building a Culture of Philanthropy
The Student Philanthropy Center (SPC) connects students with alumni and donors through personalized communication via phone calls, text messages, and emails. This strengthens alumni-university ties and contributes to Adelphi's future success.
Professional Success at Any Age
Adelphi's continuing education program offers new career-advancing skills via noncredit certificate courses and workshops.