Whether you live near our Garden City campus or have moved someplace new, the #PantherPride shared by our graduates will always be a part of you. And as such, you will always have a home at Adelphi.
Volunteer
Give your time, give your expertise, give guidance. But most of all, give back.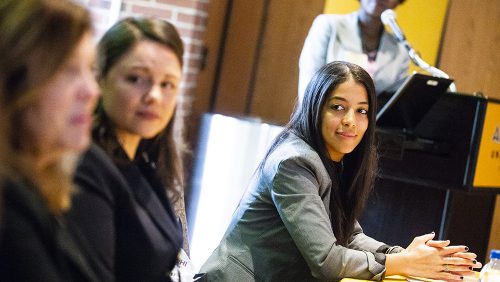 Thriving in a New World: Women's Leadership Conference
Our Women's Leadership Conference on November 7 is the networking event of the year for local businesswomen, mentors and students. Be part of it—as someone just starting out, or someone who wants to empower others.
The Adelphi Alumni network is incredible. Over 116,000 alumni live and work around the world.
Looking to relocate? Then consider joining one of our Regional Alumni Chapters to get to know alumni in your new area. Or, if you are searching for professional connections, make sure to create your exclusive Adelphi Alumnifire profile and tap into this global network.