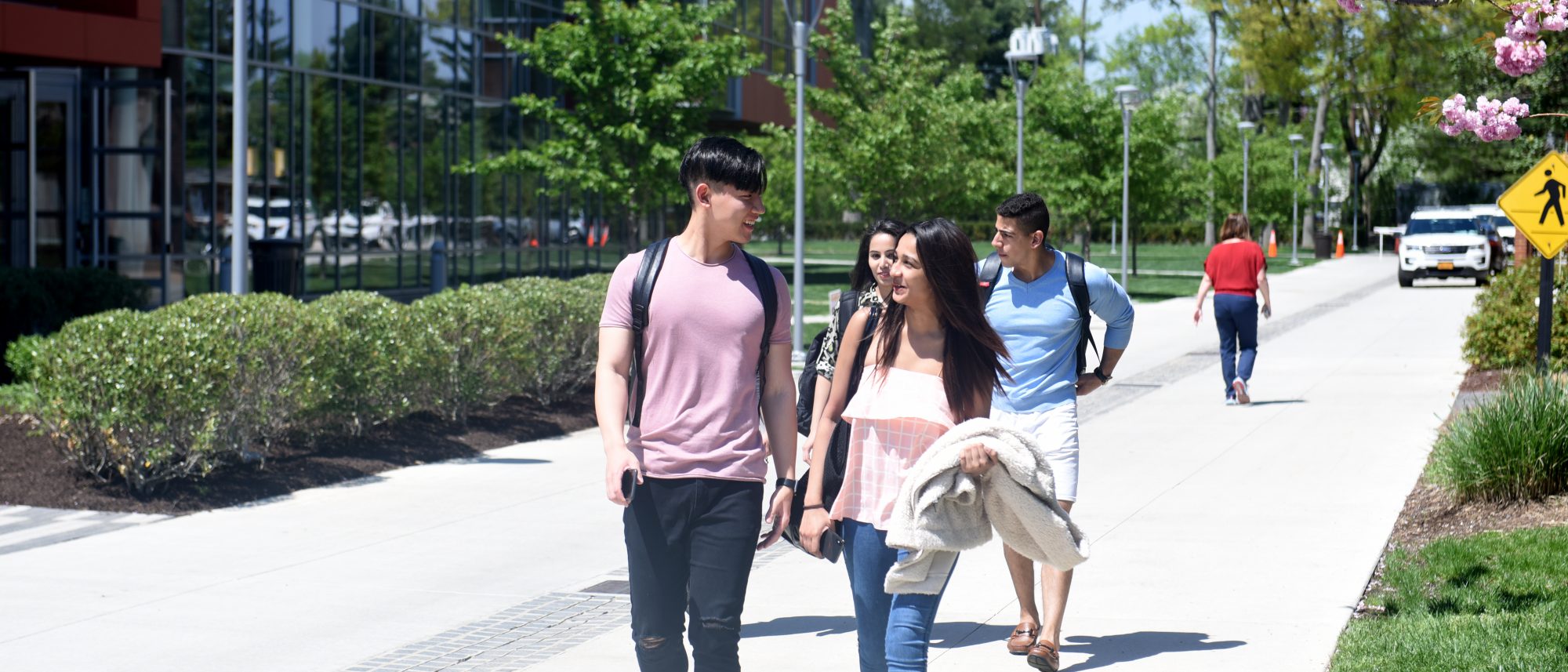 It's not just anywhere in the world. It's Adelphi.
STEM Designated
Adelphi University offers multiple DHS STEM-eligible programs for both undergraduate and graduate studies.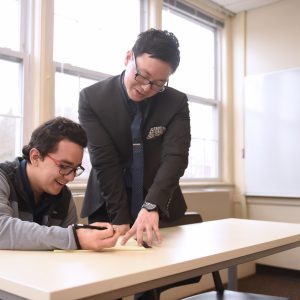 Attend an Admissions Event
The best way to find out if Adelphi fits you best? Put yourself in our world and attend one of our upcoming events.
We're a nationally recognized, highly ranked research university with a safe, beautiful campus just an hour's train ride away from the hustling arts and cultural scene of New York City.
Adelphi offers innovative undergraduate, graduate and doctoral programs; exceptional joint degrees with partner medical and professional schools; and life-changing research, internship and travel opportunities.
How to Apply to Adelphi
Our international admissions team is eager to assist you in your application process or to help you learn more about attending Adelphi University. We offer three admission pathways for our international students:
Standard Entry
Enroll directly in your degree program with proper academic and English-language qualifications. |
International Accelerator
Get academic, professional and English language support in your first year.
Intensive English: Non-degree Program
Improve your English language skills while exploring life in New York with this non-degree-seeking program.
Quick Tips for Prospective International Students (F-1 Visa)
Shawana Singletary, Adelphi's assistant vice president and chief enrollment officer, explains the requirements, deadlines, scholarships and fees that international students need to know to attend Adelphi under an F-1 visa.
Life at Adelphi
Campus life and our local community: What is it like to live here?
We are dedicated to providing a diverse, welcoming and inclusive atmosphere that allows students of all backgrounds from around the globe to thrive academically, discover new passions, develop marketable skills and, ultimately, launch a successful career.
You will do this on a gorgeous, green campus in a small and charming American town. Garden City is part of Long Island, which stretches 118 miles into the Atlantic Ocean. Campus shuttles or the local train give you access to nearby shopping, entertainment, dining and recreation districts—or out to the coast for a day at the beach. Alternatively, you might study in Adelphi's New York City–Brooklyn Center. There, you'll be just a quick subway ride away from NYC's greatest sites, like Broadway, Central Park, Fifth Avenue and Manhattan's world-famous museums.
The Long Island Rail Road also connects you to the incredibly vibrant New York City, a cultural epicenter where you can enjoy museums, famous sights, and Broadway shows. Plus, more and more Adelphi students are working in NYC in career-changing internships in business, social services or entertainment. The convenience of major international airports such as John F. Kennedy International Airport, makes it easier to find flights home—or to see more of the USA during breaks.
Day to day, semester to semester, year to year you will build friendships and create lasting memories of your time at Adelphi. You will get to know your outstanding professors and the dedicated university staff members you see each day. And all of these experiences will contribute to your personal and professional growth.
Academic life at Adelphi: What is it like to study here?
Adelphi is a perfect size: small enough to feel connected and be recognized, and vast with opportunities for hands-on learning, perhaps even more than you might find at a larger school.  Curiosity is strong at Adelphi. You will study with accomplished scholars dedicated to advancing their discipline, and you might even have a chance to assist them with their research or begin to conduct your own. Tutoring and writing assistance is always available to help you stay on track.
Outside the classroom, you will gain practical experience and make valuable connections in your chosen field through internships and put your professional skills to work through service-related projects. You can continue your global experience by studying abroad for a semester or spending a few weeks exploring another country on a faculty-led trip.
Resources and services: How else do you support international students?
We're here to help you adjust to college life—and to life in the United States—and we will support you throughout your academic journey, from student visa to cap and gown.
International Services
Adelphi's International Services office is dedicated to serving our students and scholars from around the world with immigration guidance and other regulatory and compliance needs. This office will also be your connection to signature cultural events on campus, such as Afternoon Tea, East Meets West and Diwali, as well as a year-long calendar of events to celebrate your culture and meeting local and international students.
Academic and Social Support
International Student Society – holds many social, educational and entertainment events to spread culture across campus, from festivals to performances
Clubs and organizations – Among Adelphi's more than 80 student groups, you will find  groups that center around culture, diversity and awareness, including Mosaic, South Asian Student Association and Korean Entertainment Club
Learning and Writing Center – free tutoring or writing assistance
Focus on Outcomes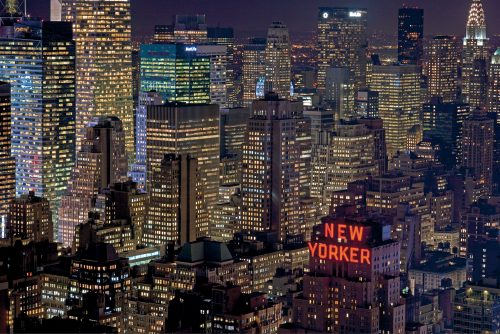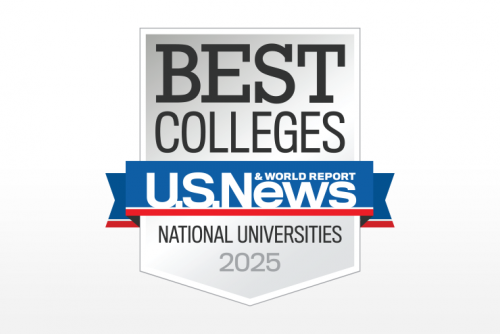 U.S. News & World Report
Adelphi has been named a Best College in the National Universities for six consecutive years. This year, Adelphi rose an impressive 19 ranking points.
A Best College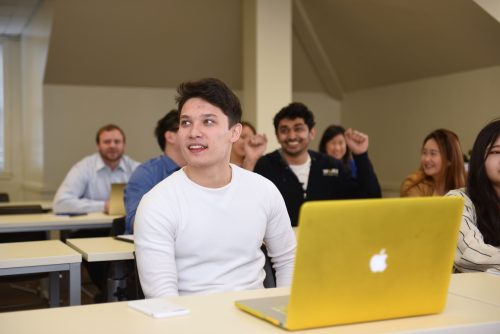 657

*
international students attending Adelphi
* As of Fall 2019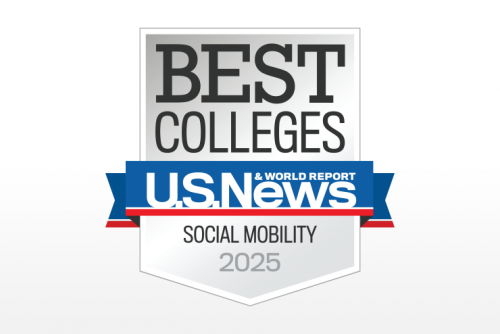 U.S. News & World Report: Social Mobility
We are a Best College for Social Mobility because we transform lives—at every income level.
Awards & Rankings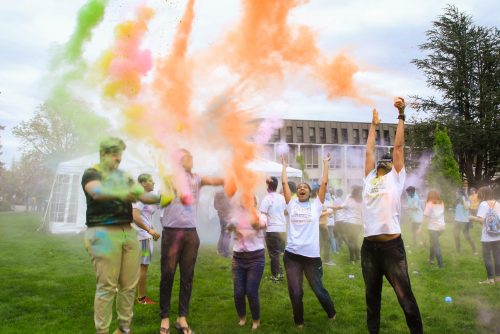 68

*
countries represented by our international students who come to Adelphi from around the world
* based on Fall 2022 data
Enrollment Data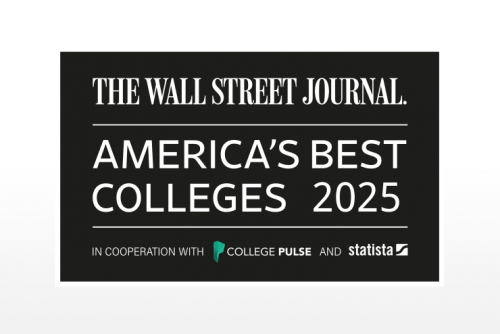 Wall Street Journal/College Pulse
Adelphi is the highest-ranked university on Long Island in the 2024 Wall Street Journal/College Pulse Best Colleges. It also ranks #12 in New York, with outstanding scores for student outcomes including graduation rate and salary impact.
One of the best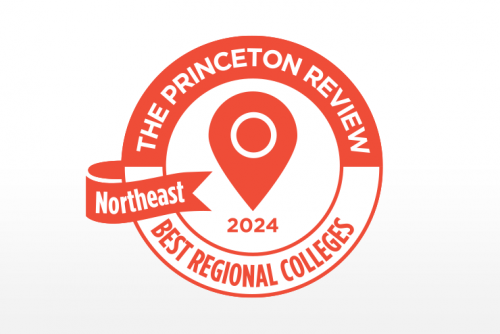 Princeton Review
The Princeton Review has ranked Adelphi University among the Best Northeastern Colleges based on academic offerings and career preparation for students, campus policies, initiatives and activities.
Best Northeastern College