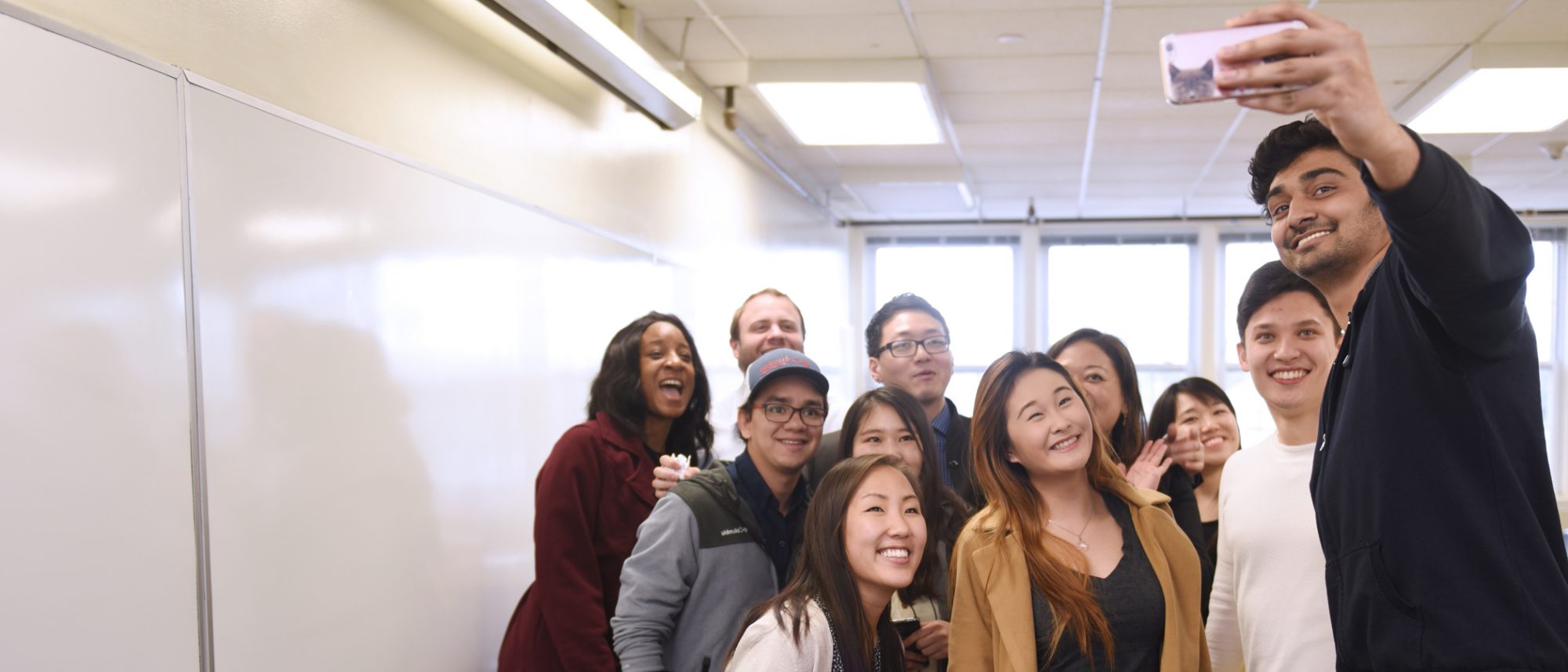 We value the richness in human differences. Our welcoming atmosphere has earned us honors from the Campus Pride Index and the National Association of Diversity Officers in Higher Education.
We're here to help.
The staff of the Office of Diversity, Equity, Inclusion and Belonging is available to answer your questions, listen to your concerns and direct you to resources and services.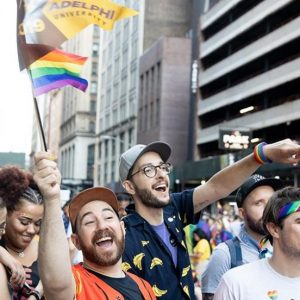 On Campus Pride Index, a perfect five stars out of five
Adelphi has achieved a perfect 5 stars out of 5 on the Campus Pride Index, which is an overall indicator of institutional commitment to LGBTQ-inclusive policy, program and practice.
Our team is here to help students of all backgrounds succeed in college and in their futures by offering opportunities, access and support—from before they arrive on campus until long after graduation.
Jason Menjivar, Enthused About Our Welcoming Community
For Jason Menjivar, a biology major featured in Adelphi's Spring 2022 episode of The College Tour on Amazon Prime, Adelphi's inclusive campus led to involvement in campus activities.
About Our Office
Diversity is an affirmation of the richness of human differences, ideas and beliefs. Our office is dedicated to fostering and promoting these values on campus and beyond.
Our Core Values
We're driven by the three Cs – Curriculum, Composition and Climate, i.e., we promote intercultural awareness and respect; offer academic programs that appreciate a depth and breadth of perspectives; and recruit diverse students, staff and faculty.
Efforts & Initiatives
Adelphi University has a strong support system for diversity, equity and social justice. Our office helps sustain these efforts through the Diversity Committee and mentoring and recognition programs.
Inclusion Across Adelphi
The Office of Diversity, Equity, Inclusion and Belonging is one of many places on campus contributing to Adelphi's welcoming atmosphere.
Open Office Hours
Jacqueline Jones LaMon, Vice President of Diversity, Equity, Inclusion and Belonging, will be holding Open Office Hours through Zoom. Please contact Charlene Mayers, Executive Assistant to the Vice President and Project Coordinator for the Office of Diversity, Equity, Inclusion and Belonging,  at cmayers@adelphi.edu or 516.877.3457 to arrange a meeting.
Open Office Hours are Monday and Thursday from 2:00 p.m.-3:00 p.m.
Even More to Explore
Here are some other diversity, equity, inclusion and belonging-related offices, programs, initiatives and resources.
Related Campus Offices and Support
Resources for Diversity, Equity, Inclusion and Belonging