Become an ally. Learn the skills you need to create a SafeZone or take other actions, to help all people feel safe, supported and welcomed, particularly members of the lesbian, gay, bisexual and transgender communities.
You will explore microaggressive and discriminatory behavior; learn to use inclusive language, gain a deeper understanding of the complexity of sexual identity; and learn about different ways that you, as an individual or part of a group, can become an effective ally and SafeZone proponent.
Can be taken individually or as part of the Diversity Certificate Program.
Workshop Information
Course Dates
October 5, 2023
Meeting Time
6:00 p.m.-9:00 p.m.
Fee
$295
Who can benefit:
Workplace Administrators, Managers, and Supervisors
Workplace Human Resource Personnel
Workplace Employees and Staff
Principals, Teachers, Teacher Assistants and Aides, Pre-K through College
Individuals in the Public Health, Nursing, Counseling, and Medical Fields
First Responders, Law Enforcement, Emergency Management Personnel
Social Development Advocates
Any individual in the business, education, social work, and civil society communities.
Instructors
Adam Visconti, M.Sc. serves as the Associate Director of Residential Life and Housing at Adelphi University where he also chairs the LGBTQ+ Task Force. He is committed to fostering a supportive and stimulating climate for students and maximizing opportunities to enhance student success in higher education. Adam especially supports programming and systems that seek to provide additional access to higher education and graduation rates for underrepresented and minority populations who have been historically and continue to be marginalized based on race, ethnicity, socio-economic status, gender, sexual orientation, and other aspects and/or intersections of identity. In recognition of Adam's extraordinary efforts and exceptional dedication to the educational environment, he earned the 2018 President's Award for Excellence in Service at Adelphi University. Having earned a Bachelor of Music and a Master of Science in Higher Education and Student Affairs from Baylor University, an Advanced Certificate in Human Resource Management from Adelphi University, and a High-Performance Leadership Certificate from Cornell University, Adam considers himself a lifelong learner. Adam hopes to continue to help students and educators embrace their identities and support diversity and inclusion wherever they are to enact positive change in the world.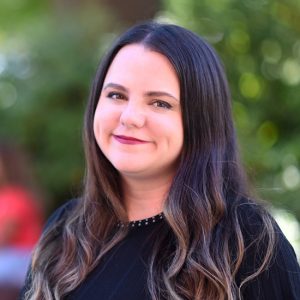 Location
Ruth S. Harley University Center 126
Anna Zinko, M.A. is the Director in the Center for Student Involvement at Adelphi University.  Prior to serving in this role, Anna served as Senior Director of Student Engagement at LIU Brooklyn and the Assistant Director of the Center for Student Involvement. Anna earned a B.A. in Women's Studies and English in 2009 from SUNY Plattsburgh, and a M.A. in Higher Education and Student Affairs from New York University in 2011. She is a current doctoral student in New York University's Ed.D. in Higher Education Administration program. Anna was awarded the W.E.B DuBois/Nelson Mandela Commitment to Dialogue and Education Award in 2011 for her work at New York University. Additionally, Anna has presented both regionally and locally about her work as a diversity educator.