First responders need specialized skills to work directly with young children in a crisis setting.
In this interactive online course, consisting of three 2-hour workshops, you will gain skills needed to reduce trauma in the crisis experience of young children. You'll learn techniques to minimize traumatic impact, learn to employ the principles of Psychological First Aid (PFA) and develop critical skills to address the unique needs of young children whose families and/or communities are experiencing a crisis or stressful event. First responders with these skills can possibly eliminate lifelong flashbacks and intrusive memories for young children who experienced a crisis.
Workshop Information
Course Dates
TBA
Meeting Time
TBA
Fee
$295
Who can benefit:
Police
Firefighters
Emergency Medical Personnel
Emergency Utility Workers
Authorities who work with children or families
Session 1: Introduction to Psychological First Aid for Children
Review the ways children react and behave differently from adults in a crisis situation. Learn to anticipate common reactions of children from early childhood (0-6 years old) through teen years (7-18 years old). Enhance your skills for dealing with family crises and larger community disasters.
Session 2: Importance of Safety
Learn to identify children in need of Psychological First Aid (PFA) and learn the action principles of Look, Listen, Link.

Develop skills for your initial contact with distressed children, as well as distressed parents/caregivers, as you apply PFA.
Session 3: Practicing Principles of Psychological First Aid
Gain skills for connecting to and understanding a child or family's community, and learn to become a culturally responsible contact.  Learn about the stress of first responder work, the importance of self-care and secondary traumatization.
Prerequisites
Highly recommended: PFA training modules (8) completed on your own before class. The free PFA training encompasses six hours of online instruction. 
Instructors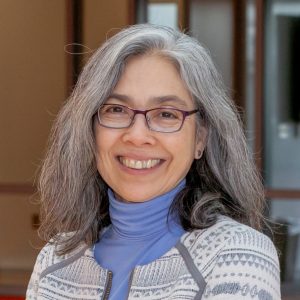 Joaniko Kohchi, MPhil, LCSW, IMH-E® (IV-C), is a NYS-AIMH Endorsed Infant and? Early Childhood Mental Health Mentor and the director of the Institute for Parenting at Adelphi University, overseeing a clinical program, multiple community initiatives, a degree program, and graduate and postgraduate certificate programs. With both clinical and training experience spanning several regions of the United States, Ms. Kohchi's practice focuses on children, families, and adults who have survived traumatic events, often leading to out-of-home care and court involvement. She trains clinicians in Child-Parent Psychotherapy, Diagnostic Classifications 0-5, and facilitates Circle of Security Parenting groups. Ms. Kohchi has worked in early care and educational settings, as well as in PK-12 schools for students with typical and atypical development, providing direct service to children and families, consultation to staff, and supervision to students and professionals at all levels. Ms. Kohchi has enjoyed appointments as clinical and research faculty, and her experience encompasses home visiting as well as hospital, clinic, community, court, and school-based intervention. She is past co-president of the New York Zero-to-Three Network, past president of the Louisiana Infant Mental Health Association, and is a formative member of the Association of Infant Mental Health in Tennessee. 
Krista Diaso, LCSW-R
Krista Diaso, LCSW-R, is a clinical social worker specializing in infant and early? childhood mental health. She is a rostered clinician of Child-Parent Psychotherapy, a treatment intervention for young children and their parents/caregivers promoting healing following stressful events. Ms. Diaso is currently the program director at the Institute for Parenting at Adelphi University. In this role she both oversees and provides clinical assessment and treatment of young children and families, as well as trains and supervises students in trauma-informed practice. She also counsels students with learning differences as they adapt to college life. Ms. Diaso has specialized experience working with court-involved families, and supporting families to regain stability in the wake of crises. Ms. Diaso also maintains a private psychotherapy practice in Port Washington, NY supporting young children and families in coping with separation, loss, and trauma.