Discover the joy of creating mixed media and found object art, making beautiful artwork out of everyday materials.
You will work primarily in three dimensions, and you'll explore alternative methods in art making, using a variety of traditional and nontraditional materials. Class time will be largely devoted to individual hands-on projects and group critiques.
Workshop Information
Workshop Dates
October 19 and 26
Workshop Meeting Time
6:00 p.m.-9:00 p.m. 
Fee
$295
Who can benefit?
Art Teachers Pre-K Through 12
Community Organizers
Students of all ages
Anyone with a general interest in art
Instructor
Samantha Dominik
(She/Her)
MFA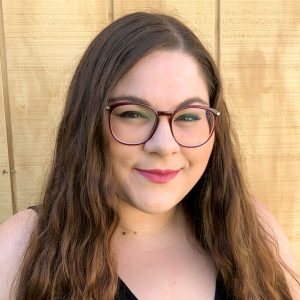 Samantha Dominik is a sculptor from Long Island, New York. She received her BFA from Adelphi University and her MFA from the Pennsylvania Academy of the Fine Arts. Her work has been featured in many exhibitions, including Second Nature: The Poetics of Re-Presentation at Woodmere Art Museum in 2019 and Homeward at Tiger Strikes Asteroid Philadelphia in 2019. Her work has also been published in Studio Visit Magazine. She currently teaches in the Art Department at Adelphi University.