For any individual within the educational community today, understanding diversity and cultural competence is a critical skill.
In this workshop, you'll receive a general overview and rationale for the importance of promoting diversity and cultural competence in schools. You'll address issues related specifically to race, ethnicity, gender, class and ability—and how these can be intersectional within individuals or groups.  You'll learn the skills you need to become a culturally competent leader, educator or advocate.
Can be taken individually or as part of the Diversity Certificate Program.
Workshop Information
Course Dates
February 2, 2022
Meeting Time
2:00 p.m.-5:00 p.m.
Fee
$295
Who can benefit:
Workplace Administrators, Managers, and Supervisors
Workplace Human Resource Personnel
Workplace Employees and Staff
Principals, Teachers, Teacher Assistants and Aides, Pre-K through College
Individuals in the Public Health, Nursing, Counseling, and Medical Fields
First Responders, Law Enforcement, Emergency Management Personnel
Social Development Advocates
Any individual in the business, education, social work, and civil society communities.
Instructors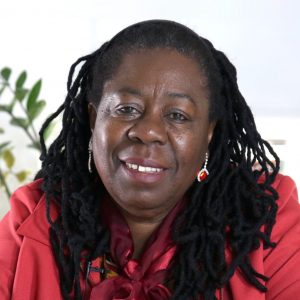 Anne M. Mungai, Ph.D. is a full Professor of Education and an Associate Provost at Adelphi University, New York. Her research agenda over the last several years has revolved around the concept of multicultural issues, special education inclusion issues, staff development, gender, achievement issues and learning. She is the author of the book Growing Up in Kenya Rural Schooling and Girls, published by Peter Lang; and the co-editor of the following books: Pathway to Inclusion: Voices From the Field, University Press of America; In the Spirit of Ubuntu Stories of Teaching and Research, Sense publishers. Written in Her Own Voice, Ethno-educational Autobiographies of Women in Education, Peter Lang and  High Need Schools: Changing the Dialogue, Sense Publishers. She has published many articles on multicultural education and issues of special education inclusion. Anne believes that empowering and educating women, empowers families and the nation. She has spoken in many forums in the USA and other countries to empower women to reach their destiny. She has held forums in Kenya, Tanzania, Malawi, Ethiopia, Japan, Portugal, Chile, Argentina, Spain, Greece, Congo, Rwanda, South Africa, Jamaica, Trinidad, Australia and India. She has led workshops on Inclusion and Diversity issues. She is the Vice-President of the Caroline W. Mungai Foundation.
Pavan John Antony, Ph.D. is an Associate Professor of Special Education at Adelphi University.  He earned his doctorate degree from Washington State University (WSU) and has been teaching at Adelphi University for the past nine years. He has been actively involved in national and international research focused on issues related to disability, cross-cultural issues of families raising children with disabilities in India and the U.S to name a few. He has published two books, co-authored book chapters, and is the author of several articles in peer-reviewed journals. Dr. Antony continues to present his research at national and international conferences. The first book he published regarding experiences of Indian families raising children with disabilities was selected as the 19th volume, a series of studies on inclusive education by the University of London, UK. Dr. Antony has developed study abroad programs and led small groups of students to India in 2012 and Paris in 2015. His most recent trip was to Peru where he worked with teachers and families of children with disabilities. He has been supervising student teachers in public schools and also led several educational workshops for NY state teachers, paraprofessionals, families, community members, and administrators. He is an expert on topics related to disability, inclusion, cultural diversity, understanding families from culturally diverse backgrounds, and bullying to name a few. A detailed profile of Dr. Antony that lists his current teaching, service, and research can be accessed from here.