What sets Adelphi's College of Nursing and Public Health apart? Leadership — proven leadership.
As the first school of nursing on Long Island and one of only 7 current nursing programs in the nation recognized by the National League for Nursing for advancing the science of  nursing education, we are setting the standard for innovative graduate and undergraduate study, groundbreaking scholarship and contributions to the health and well-being of individuals and communities.
Recognized as a U.S. News & World Report as a Best College and Best Grad School for Nursing, Adelphi prepares students to take a leadership role as compassionate, highly effective caregivers and innovators in the fields of nursing and public health.
Expertise and Innovation
Groundbreaking Research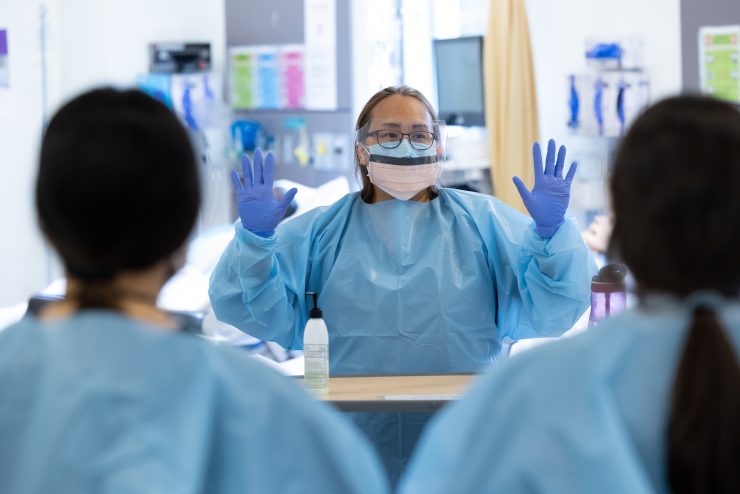 From studies on opioid addiction and treatment to research on patient safety and maternal and child health, Adelphi faculty members are taking the lead in addressing issues affecting the health of Americans and people across the world.
Research
Advances in Care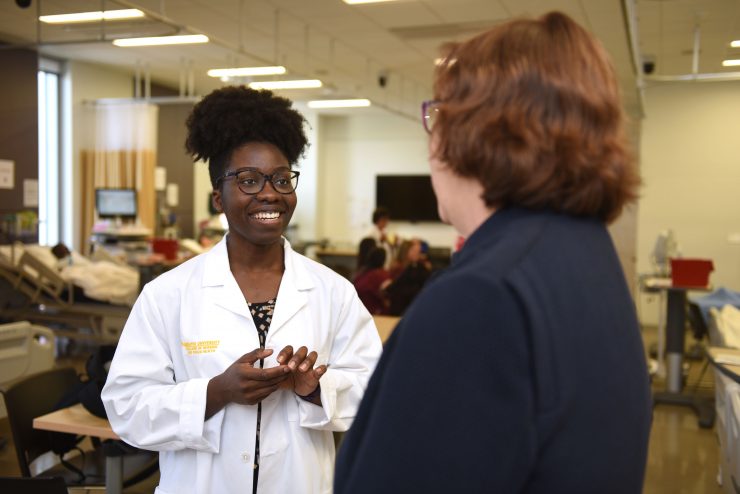 The IDEATE program, a partnership with Adelphi's School of Social Work that trains students to work as a team to provide integrated behavioral healthcare to children and adolescents, is just one of the ways the College is blazing new trails in patient care.
IDEATE Fellowship in Behavioral Healthcare
Leadership in Public Health
During the COVID-19 pandemic, K.C. Rondello, MD, a disaster epidemiologist and clinical associate professor, emerged as a national authority and leader in the response to the crisis.
Meet K.C. Rondello