Awards, Rankings & Fast Facts
With roots that stretch back to the 1860s, Adelphi University has been transforming lives with our unique approach to learning for more than 150 years.
Throughout the decades, we've welcomed students from around the globe, expanded our academic offerings and geographic reach, and celebrated significant milestones in diversity, rankings, and successful outcomes.
Today, we're thriving and making a life-changing impact on students, the community and world.
National Recognition
Wonderful things are happening at Adelphi, and others are taking notice. We're proud to be nationally recognized by well-respected national publications and educational organizations.
Ranked a U.S. News & World Report Best College
For a fifth consecutive year, U.S. News & World Report ranked Adelphi as a 2022–2023 Best College among national universities. The media and rankings giant also named Adelphi:
Best in First-Year Experiences
Best Value School
Top Performer on Social Mobility
Highly Ranked Programs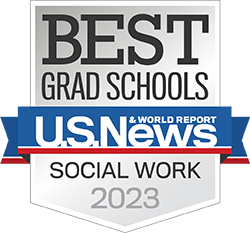 U.S. News & World Report also released its 2023 rankings for Best Undergraduate Programs. The following programs have been ranked in the top 300 among 2,000 programs in the United States.
Best Undergraduate Nursing Program (2023 and 2022)

Best Undergraduate Business Program (2023)
These programs were ranked in earlier years:
Best Nursing Master's Program (2022)
Best Graduate Social Work Program (2022)
Best Part-Time MBA Program (2022)
Best Graduate School for Psychology (2022)
Best Graduate School for Speech-Language Pathology (2020, the most recent ranking)
Adelphi Named to Phi Theta Kappa's 2022 Transfer Honor Roll
Phi Theta Kappa recognizes Adelphi as one of America's most accommodating four-year universities for community college transfer students. Showcasing only 171 of the top 25% of transfer-friendly institutions nationwide, the PTK Honor Roll has recognized Adelphi for six consecutive years since 2017.
Fiske Guide to Colleges
Adelphi University is featured in the Fiske Guide to Colleges 2022. Each year, the Fiske Guide to Colleges offers profiles on more than 300 of the "best and most interesting" colleges in the country. Fully updated and expanded each year, the Fiske Guide to Colleges guide is a top resource for college-bound students and their parents.
No. 1 for Career Guidance
Adelphi University won the 2020 John L. Blackburn Exemplary Models Award from the American Association of University Administrators (AAUA) for our innovative Prep for Success program. Created by our Center for Career and Professional Development, the program helps students with everything from the most basic job-search skills to valuable work experience through paid internships with leading organizations.
Adelphi University is one of 27 New York institutions named a 2022–2023 Career Development College of Distinction. This national award recognizes Adelphi's superior ability to create strategic career plans and equip our students with the skills necessary to succeed after they graduate.
Highest Honors for Diversity, Equity and Inclusion
For the fifth consecutive year, Adelphi has received the INSIGHT Into Diversity Higher Education Excellence in Diversity (HEED) Award—a national recognition given in 2022 to the top 103 colleges and universities with an outstanding commitment to diversity, equity, inclusion and belonging.
2022 INSIGHT Into Diversity Inspiring Programs in STEM Award went to Adelphi—also for the fifth year in a row. This year's was for our reenvisioned computer science program.
A Newman Civic Fellowship was awarded to an Adelphi undergraduate in 2022, as well as in the previous four years.
2020 District II CASE Awards for Diversity in Programming
2020 Institutional Excellence Award from the National Association of Diversity Officers in Higher Education (NADOHE)
2020 Inspiring Affinity Group Award from INSIGHT Into Diversity
The 2019 Encoura Innovation Award for our Mentoring Program
Adelphi's Perfect 5-Star Campus Pride Index Rating
Campus Pride Index honored Adelphi University in June 2022 with a perfect 5 out of 5 stars, thanks to our new support and initiatives for the LGBTQIA+ community.
Award-Winning Mentoring and Career Guidance Provide an Upward Path
U.S. News & World Report ranked Adelphi as a Top Performer on Social Mobility, a distinction for schools that enroll and graduate the largest proportion of students receiving need-based Pell Grants. This award recognizes the many support programs Adelphi offers our students, which engage students more deeply in campus life and provide a pathway to a degree and career success.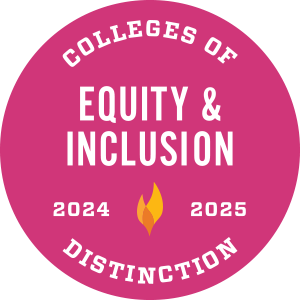 Colleges of Distinction has awarded Adelphi University an Equity and Inclusion recognition for our efforts to enroll and support a diverse student body through high-impact practices that are accessible to all.
125-Year History, Top Leadership, Stable Future
Standard & Poor's (S&P), the global leader in financial market intelligence, has reaffirmed Adelphi University's rating of A- with a stable outlook.
Adelphi Ranked as a Top Five School for Campus Safety
Adelphi University has been recognized among the top five leaders nationwide state among Safe Campus' top 10 rankings.
Adelphi PAC a Top 35 University Performing Arts Center
Adelphi University's Performing Arts Center has been recognized among the 35 Best University Performing Arts Centers in the U.S. by Clickit Ticket—which described it as "a haven of creativity" and one of "the best places in the United States to see dynamic student productions as well as those by world-renowned artists."
Top Honors to Adelphi's President Christine M. Riordan, PhD
Adelphi University's 10th president and the first woman to serve in the role.
The Council for Advancement and Support of Education (CASE) awarded Dr. Riordan their highest honor in 2021 for her "outstanding efforts in promoting the understanding and support of education." The organization also cited her leadership during the COVID-19 pandemic—both at Adelphi and across our region as a guiding voice in New York state's higher education restart plan.

Diverse: Issues In Higher Education magazine named her one of 25 Top Women in Higher Education Who Are Making a Difference
Internationally recognized expert in leadership development, team building, and diversity and inclusion
Recognized for her groundbreaking initiatives to personalize and transform the higher education experience
Chair, board member and serves on the executive committee for the Commission on Independent Colleges and Universities in New York (CICU)
Named to the 2020 Long Island Power List for creating a more diverse student body, launching 17 new academic programs, and sharing her expertise on the handling of COVID-19 on college campuses
Other Notable Rankings and Awards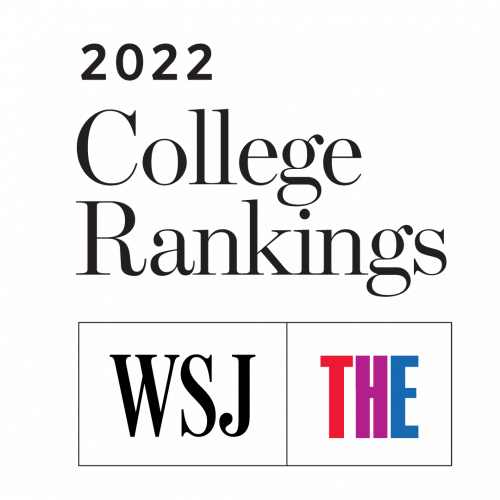 The Wall Street Journal/Times Higher Education (WSJ/THE) ranked Adelphi a top U.S. College in 2022, which places us in the top 30% in the country.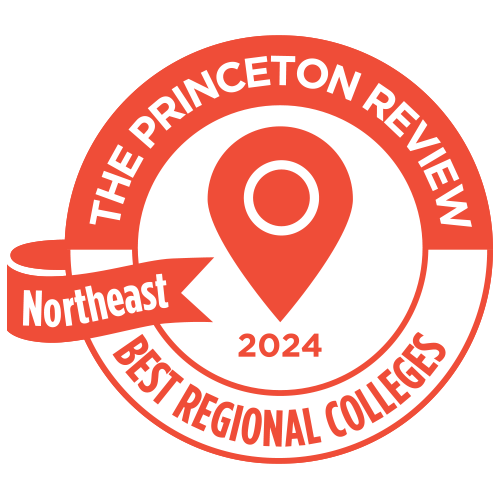 The Princeton Review ranks Adelphi among the Best Northeastern Colleges in 2022 and included our Robert B. Willumstad School of Business as a 2022 Best Business School.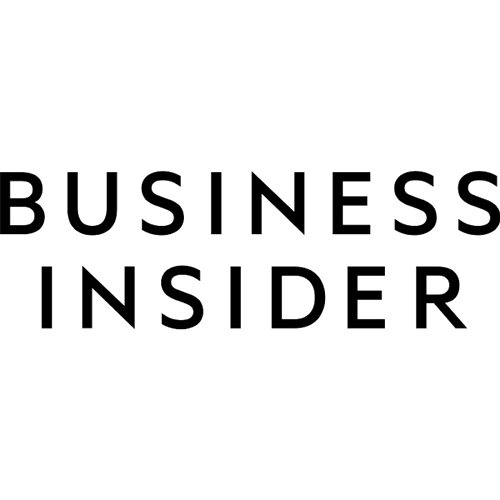 Business Insider ranked Adelphi at No. 11 on its 50 Most Underrated Colleges in America list, which considers two main factors: reputation and future earnings.
Niche.com ranked Adelphi University in the Top 20% of Safest College Campuses in America, in the Top 15% for Best Colleges for Public Policy in America and we're ranked Top 10% for Best Colleges for Nursing in America.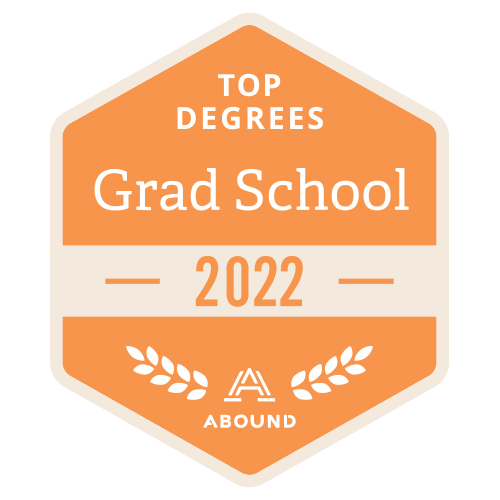 Abound, part of Colleges of Distinction, listed Adelphi's MBA as a top program in its rankings; Abound also recognized Adelphi for offering Top Professional Graduate Degree programs.
Additional Honors, Awards & Distinctions
Money's Best College for Your Money: No. 292 on a list of the 744 best four-year colleges in the United States for education quality, affordability and earnings
Niche.com: Top 25 percent of its Best Value Colleges in America rankings
Georgetown University reported, in its ranking of 4,500 schools, that an investment in Adelphi yields a 14 percent higher earnings than the average of all private or public higher education institutions in New York.
HEED Award: 2019 Higher Education Excellence in Diversity (INSIGHT Into Diversity)
College Choice: 50 Best Disability-Friendly Colleges and Universities
2020 Institution of Excellence Awards (National Association of Diversity Officers)
Gold Medallion Status: LGBT SportSafe
5 out of 5 stars in the Campus Pride Index (Garden City campus)
Best Colleges for Veterans (U.S. News & World Report)
Military Friendly School designation—just 8 percent of schools nationwide named to the prestigious list in 2019–2020
Best Colleges for Students with Autism—No. 10 in the nation (Great Value Colleges)
Women's Choice Award: Top Colleges for Women
Others honors include:
American Chemical Society approved chemistry program
2019 Inspiring Program in STEM Award for educating science teachers (INSIGHT Into Diversity)
2019 Exemplary Models Award for personalized enrollment process (American Association of University Administrators)
2019 ATHENA Young Professionals Leadership Award (ATHENA International, awarded to our director of first-year admissions.)
17 national championships
223 NCAA tournament appearances
109 Northeast-10 Conference championships
4 Northeast-10 Presidents' Cups
2023 Princeton Review Green School
LEED-certified center for recreation and sports and performing arts center (U.S. Green Building Council)
100 percent natural, organic techniques to maintain campus flora
180 solar panels installed on our library's roof
20,000 pounds of e-waste recycled between 2014 and 2019
Top honoree in Computerworld's inaugural Best Practices in Green IT awards program for excellence among early adopters of the green IT movement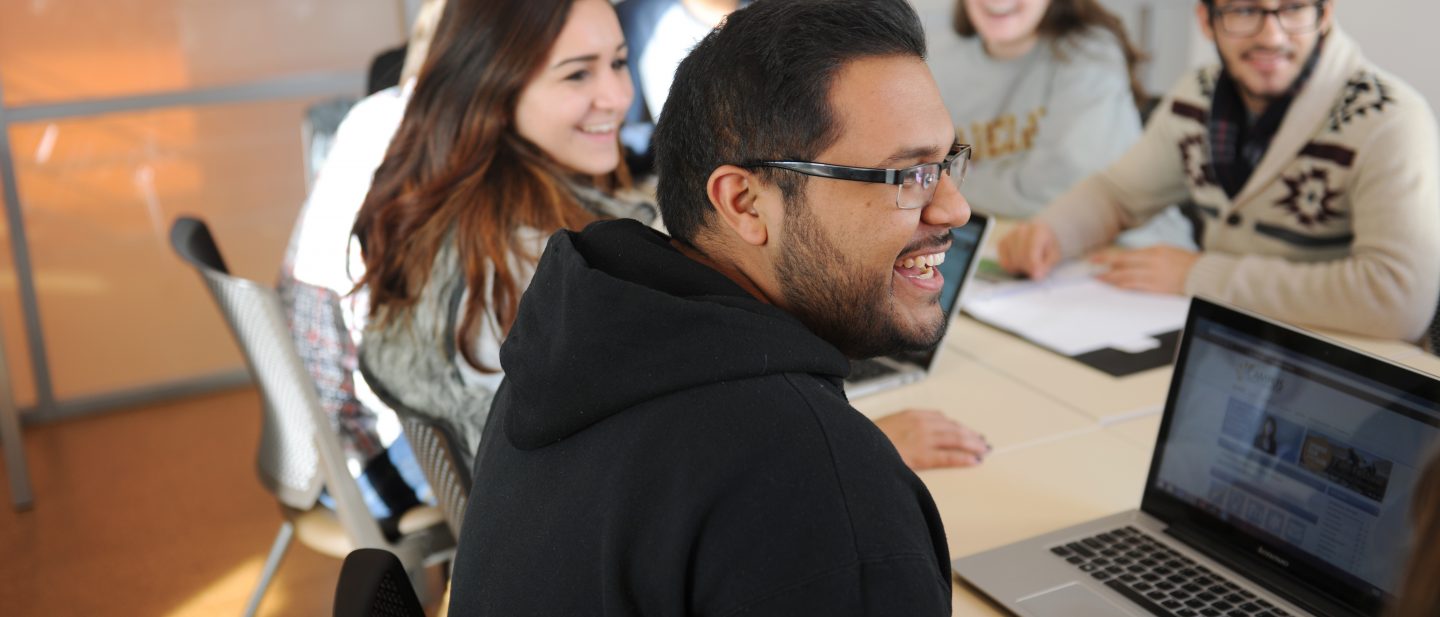 Fact: Adelphi Is a Wise Investment
We're a people-first school, but our numbers tell a story about Adelphi students and our campus. In a recent survey, 92% of all our students have jobs in their chosen fields or are in graduate school within just six months of graduation.