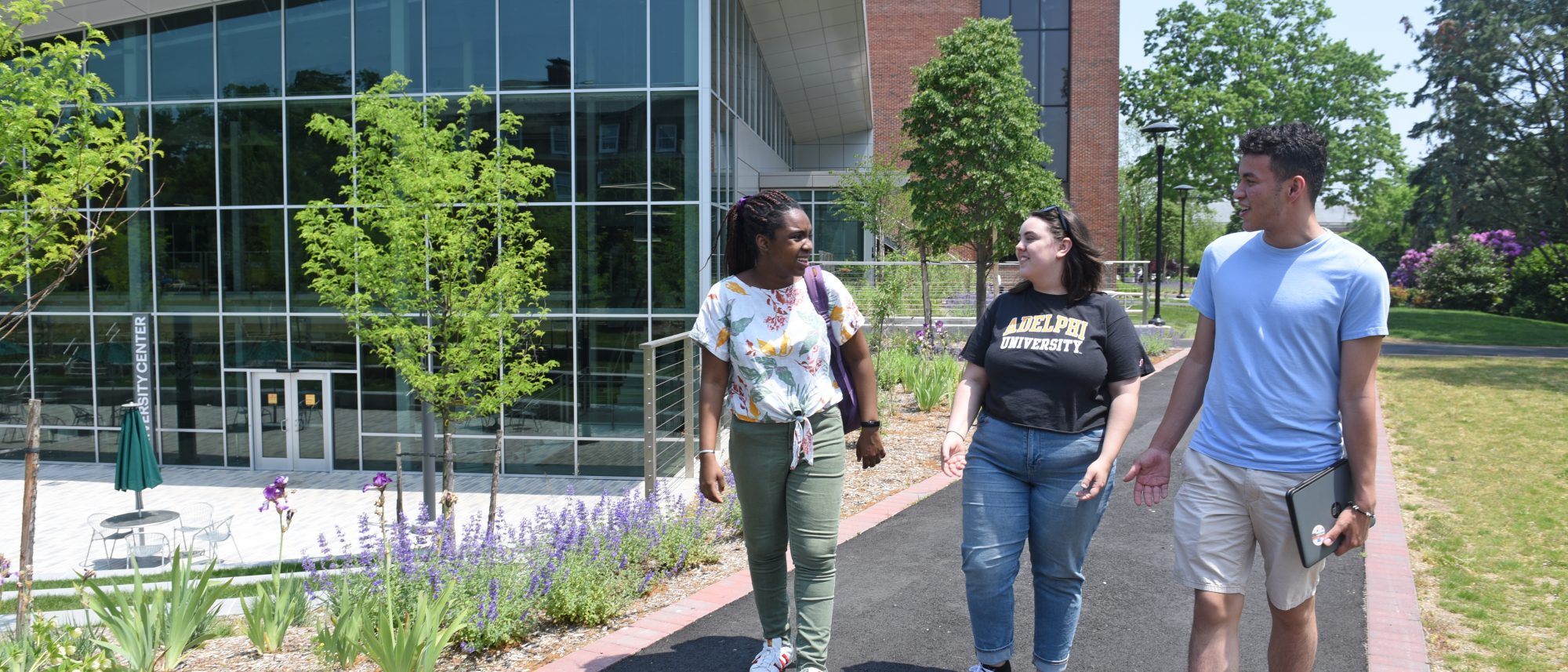 For undergraduate students interested in transferring to Adelphi University, we're pleased to offer our Transfer Tuition Guarantee — a special scholarship and aid program for high-achieving transfer students from the tri-state region that ensures your tuition will be $10,000 or less annually.
Maybe you decided to call a school home but it isn't a great fit.

 

Transferring to Adelphi University is for you.
Maybe you began your studies at a community college and you're ready to finish your four year degree. Transferring to Adelphi University is for you.
Maybe your academic interests changed or life interrupted your plans.

 

Transferring to Adelphi University is for you — at any age.
A private four year university education is within your reach at Adelphi in New York. Our distinctive academics, vibrant student life and high graduating salaries can be in your future. Let us help you finish the degree you started. At Adelphi University, transfer students can expect extraordinary.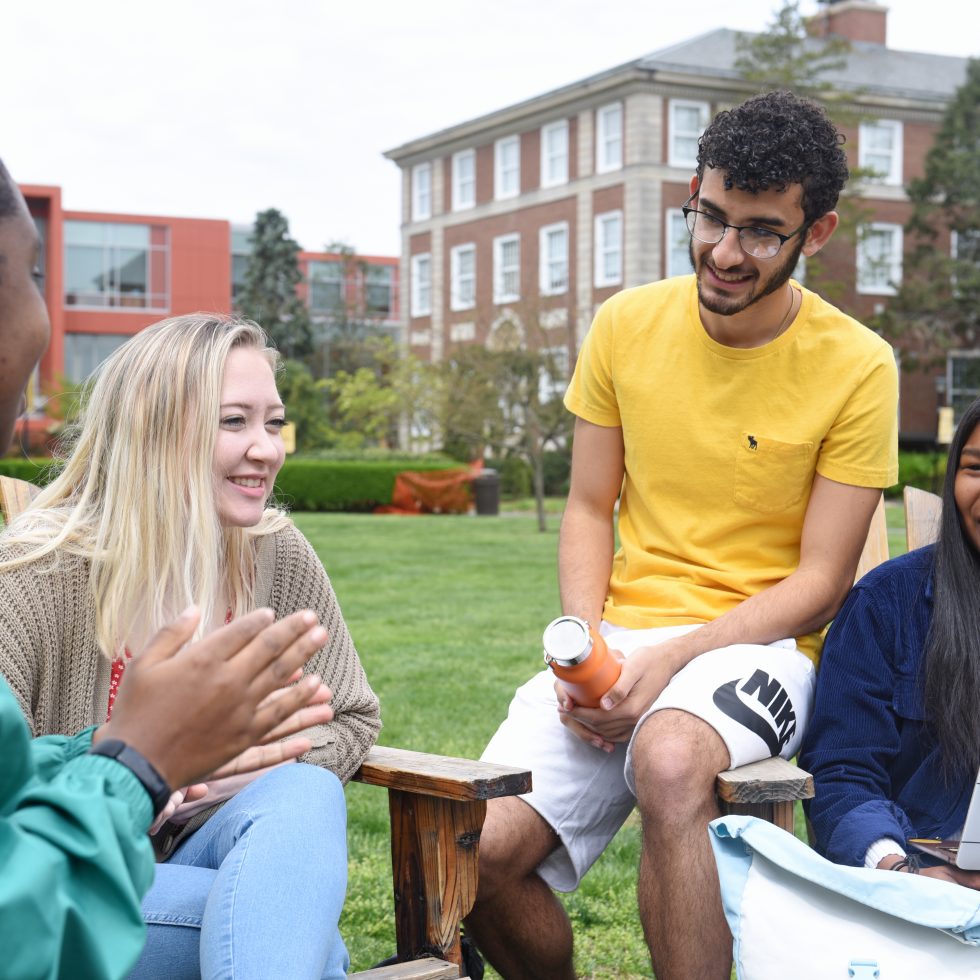 Are you from New York, New Jersey, or Connecticut and considering transferring?
With our $10,000 Transfer Tuition Guarantee, you may now be able to complete your degree at Adelphi University for the same cost as public institutions throughout the tri-state area.
Frequently Asked Questions
Qualified transfer students will pay tuition and fees of $10,000 (or less!) annually to complete their Adelphi degree – that's on par with annual costs at nearby flagship public schools.
To be eligible for this tuition guarantee as a transfer student, you must have a 3.5. cumulative GPA from your college level work completed after high school, have residency in New York, New Jersey, or Connecticut, and file a FAFSA resulting in an expected family contribution (EFC) at or below "100000."
Who is not eligible?  Current students, students applying to our accelerated nursing program, students in our College of Professional and Continuing Studies, students using programs with previously discounted Adelphi tuition rates, and those applying for readmission.
Students who transfer to Adelphi may also be eligible for federal aid Federal (Pell) Grants or Federal Supplemental Educational Opportunity Grant (SEOG) funds). Eligible students will receive those funds in addition to our tuition guarantee, helping to cover remaining costs. That means your annual tuition and fee costs will fall below $10,000!
If your cumulative GPA falls below 3.5, you may still qualify for academic merit aid and need-based institutional grants. Our academic merit awards typically range from $17,000-$20,000 and may be stacked with institutional grants, as well as federal and state aid.
No. While there isn't a specific deadline, it's essential to ensure that both your transfer application for admission and your FAFSA application are completed in order to be eligible for consideration in the Tuition Guarantee Program.
If you apply after these deadlines, you may be considered for general admission, scholarships, and aid to Adelphi University.
Absolutely not. Not only have we waived the application fee for all transfer students, but you'll automatically be reviewed for eligibility at no cost to you – just by submitting your completed application for admission and your annual FAFSA form.
You must file the FAFSA annually. Once your expected family contribution is confirmed to be within the guidelines, we will automatically adjust your tuition and fees to $10,000.
Yes! Students transferring to Adelphi who qualify for the tuition guarantee will receive the benefit for up to four years (for the fall and spring semesters) while completing their bachelor's degree. Full-time status, residency, and expected family contribution requirements must be met annually. A FAFSA must be filed each year.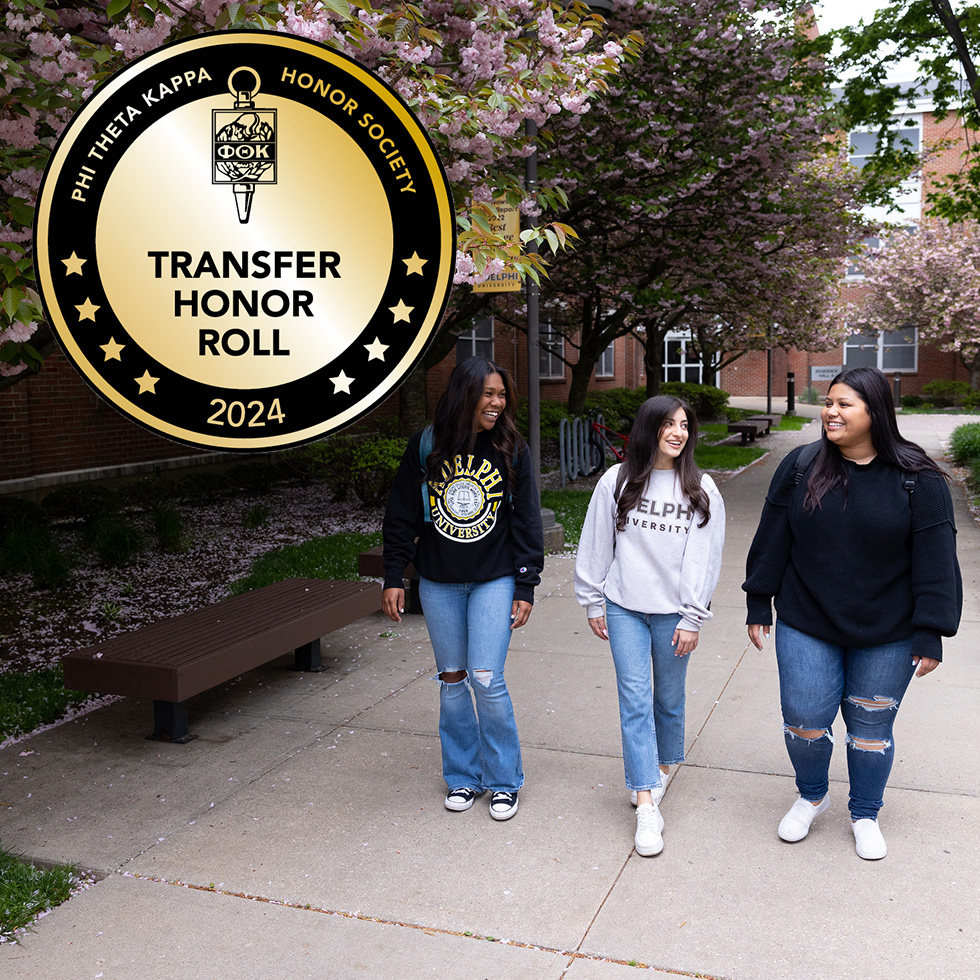 Award-Winning for Ease of Transfer
Adelphi has made the Phi Theta Kappa honor roll for transferring seven years in a row. That means Adelphi is one of America's most accommodating four-year universities for community college transfer students. From transferring credits, to helping you afford Adelphi, our team can help make your transfer seamless.
Find Success in Our Welcoming, Inclusive Community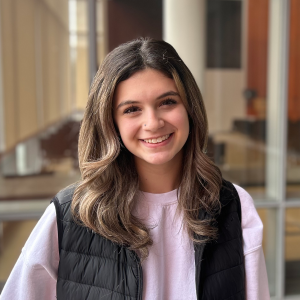 An Adelphi Education: Expect Extraordinary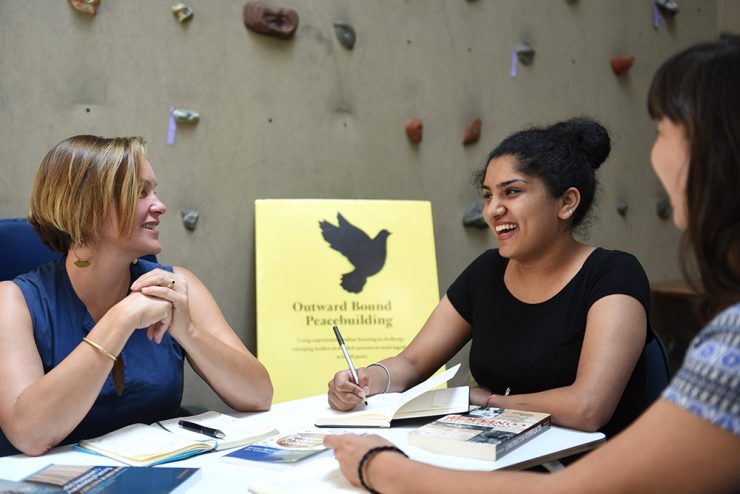 $80,225
the average annual salary of our 2021 baccalaureate graduates—that's 36% higher than the national average
* based on Adelphi University Career Outcomes Survey & NACE First Destination Survey, Class of 2021
Outcomes Report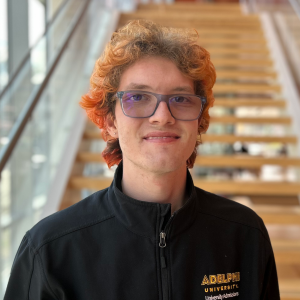 Take the Next Step and Transfer to Adelphi Today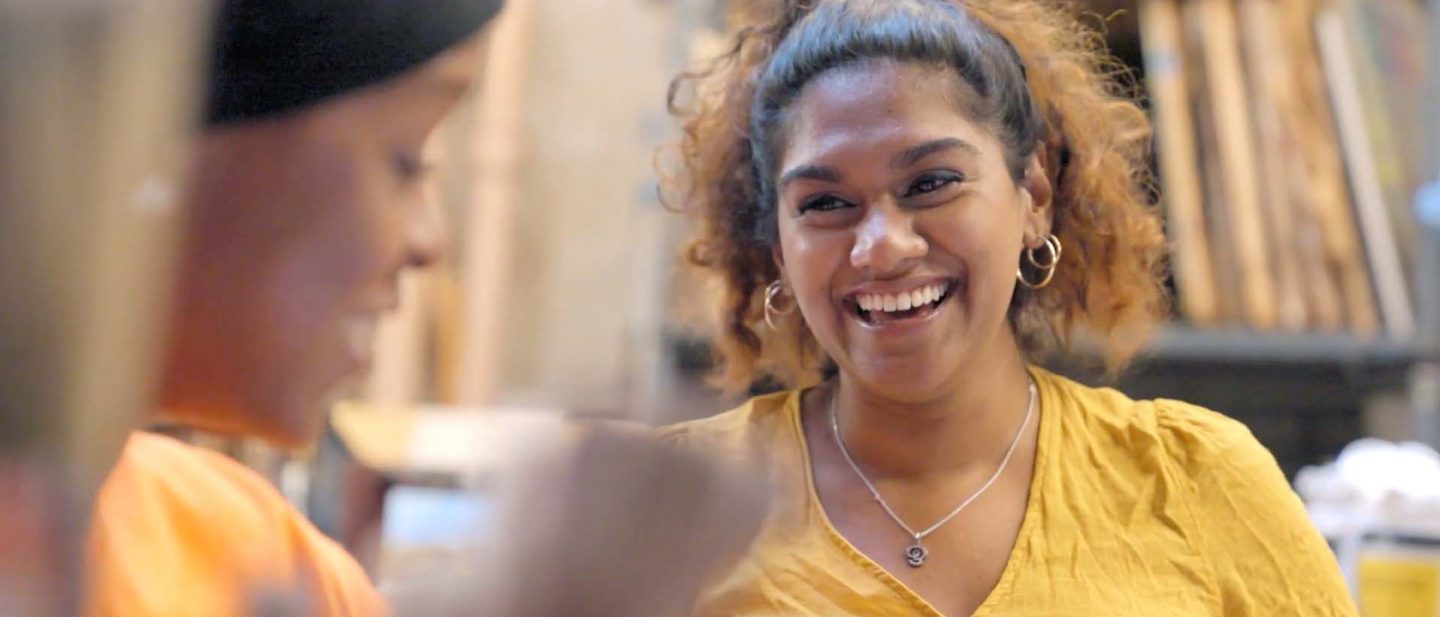 Want More Student Stories?
Check out the College Tour and learn what drew students to Adelphi, what experiences are shaping their college journey, and what they believe makes an Adelphi education unlike any other.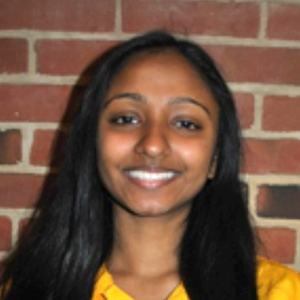 Ready to Transfer with the $10,000 Tuition Guarantee Program?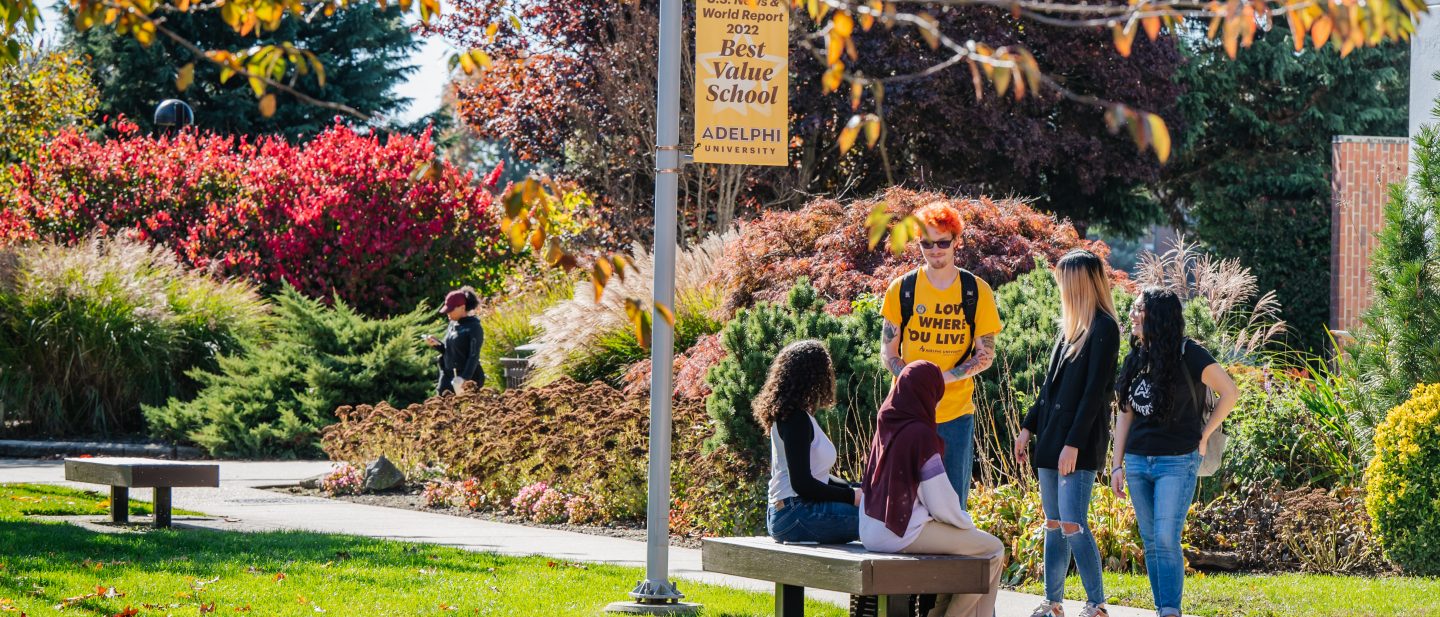 Plan Your Campus Visit Today
Choose from in-person, virtual, and self-guided options.