International Honor Society
Be recognized for your outstanding achievements.

You should be rewarded and recognized for your nursing academic successes by joining the College of Nursing and Public Health's Alpha Omega Chapter of Sigma Theta Tau International, the honor society in nursing. The Chapter's presence is local, regional, national and international and is preparing to celebrate its 50th anniversary in 2020. For more information, visit the Alpha Omega Chapter's website.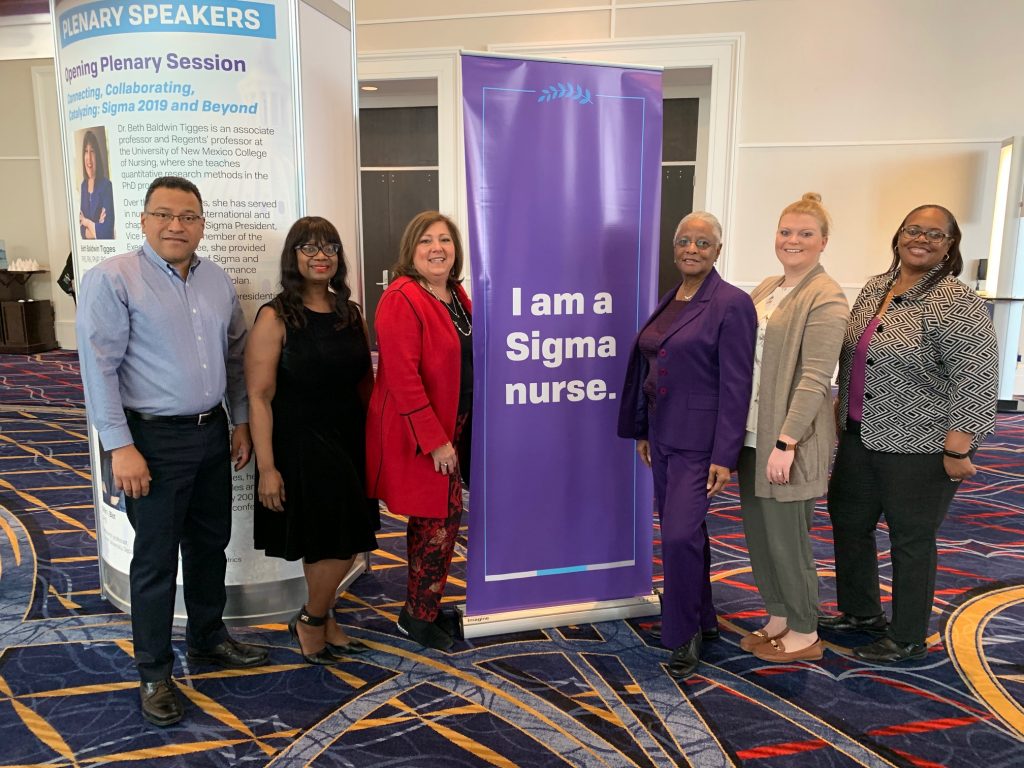 About the Organization
Adelphi's Alpha Omega Chapter:
Recognizes the achievement of scholarship and superior quality
Recognizes the development of leadership qualities
Fosters high professional standards

Encourages creative work

Strengthens commitment on the part of individuals to the ideals and purposes of the profession of nursing
Various categories of joining the Alpha Omega Chapter:
Seniors graduating in the current academic year (December, May, and August) who have achieved a 3.5 GPA on the undergraduate level may be considered eligible for membership.
Graduate students who have achieved a 3.5 GPA at the graduate level and who have successfully completed one-quarter of the graduate program may be considered eligible for membership.
A nursing leader is a registered nurse with a minimum of a baccalaureate degree and who has demonstrated achievement in nursing.
Chapter Leadership
Alpha Omega Chapter Board Members: 2018–2020

 President: Sarah Marshall
Vice President: Kimberly Velez
Treasurer: Joy Borrero
Recording Secretary: Margarett Alexandre
Corresponding Secretary: Mary Schafer
Governance Committee, Member 1: Susan Neville
Governance Committee, Member 2: Nicole Caliendo




President-Elect: Charles Cal
Counselor (Non-Faculty): Carmelle Bellefleur
Delegate I : Chelsea Wollman
Delegate II: Deborah Ambrosio-Mahwirter
Leadership Succession, Chair: Karen Mancini
Leadership Succession, Member 1: Beth Heydemann
Leadership Succession, Member 2: Marilyn Klainberg
Past Presidents/Consultants

Deborah Ambrosio-Mahwirter
Jessy Augustine
Carmelle Bellefleur
Chelsea Wollman

Patricia Facquet
Marilyn Klainberg
Janet Raman