About the College of Nursing and Public Health
We are at the leading edge of healthcare, serving our communities with exceptional skills, knowledge and compassion.
Welcome from Dean Deborah Hunt
Nationally Recognized and Awarded for Excellence
Your education at Adelphi's College of Nursing and Public Health is a rewarding experience, geared toward your success in healthcare. It is grounded in practice, delivery, innovation and efficiency. We serve the community at large, and are dedicated to providing you with the exceptional skills, knowledge and specialized training to succeed as leaders in the field.
Our Unique Approach to Learning
All students in the Adelphi nursing program are assigned to a core group, which moves through the curricula and courses together to share ideas, knowledge and experiences. This will be your learning "family" to support and nurture your growth in healthcare. Not only will you receive a top-quality education, but you will also have the opportunity to participate in shared clinical experiences that will give you real-world experience in the field.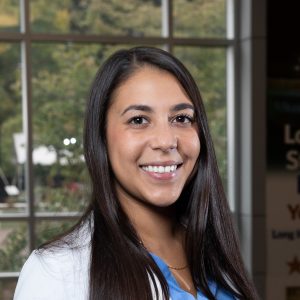 Mission, Vision and Values
To develop leaders in healthcare who will advance humanistic health outcomes and improve quality of life for individuals and communities
At the Adelphi University College of Nursing and Public Health, we educate the next generation of healthcare professionals to be committed to excellence as leaders in their disciplines. Our innovative evidence-based teaching and learning environments, combined with our collaborative healthcare and community partnerships, prepare students at all levels. Students will attain the necessary knowledge and interdisciplinary skills to excel as caring practitioners, health informaticists, scientists and scholars.
The faculty, staff and students of the Adelphi University College of Nursing and Public Health embrace the following core values as essential aspects of the academic environment and our professional work:
Integrity
To maintain the highest moral and professional standards in all areas, characterized by:
Trustworthiness and honesty
Openness
Moral and ethical decision-making
Responsible action and accountability
Caring science
Excellence
To promote and maintain a commitment to the highest standards in:
Academic endeavors
Educational innovation
Clinical practice
Scholarship
Lifelong learning
Serving and engaging with communities
Diversity and Respect
To embrace the diversity of our society and develop a global perspective:
Embrace and respect individual differences.
Actively seek to understand perspectives different from our own.
Create an environment of inclusion and innovation.
Recognize the unique contributions of all persons.
Our History
With World War II raging in February of 1943, Adelphi in New York opened its nursing school with an enrollment of just under 30 women. By October of that year, 187 women were enrolled.
Diversity, Equity, and Inclusion and Belonging
The College of Nursing and Public Health (CNPH) supports an inclusive learning environment where all students feel understood, respected, and appreciated.
Dedicated to Affordability
Take a look at our tuition and costs, and then review a complete list of available scholarships and grants. We'll work with you to help make your Adelphi education affordable.
Significant Tuition Discounts
Graduate nursing students enrolled in the Adelphi University College of Nursing and Public Health who also are employees of Northwell Health, NYU Langone Health and Westchester Medical Center are eligible for a 15 percent tuition discount on those graduate programs. Students should check with their employer to see if they are current participants.
Tuition & Financial Aid
Our Office of Student Financial Services is dedicated to helping every student secure funding, and we offer a wide variety of financial assistance programs in addition to the various state and federal programs.
Scholarship Opportunities
Adelphi awards merit-based scholarships to qualified accepted students based on many factors. Depending on family need, you may also be eligible for additional grants, loans and the work-study program.
Advance Your Career in Healthcare
Flexible and Convenient Schedules
Adelphi offers accelerated semesters, online degrees and certificates, plus evening and weekend classes throughout the year.
Browse Our Programs
Practical Experience
Valuable mentoring and experiential learning opportunities in healthcare supplement rigorous coursework to strengthen the overall experience.
Hands-On Learning
Dedicated Education Units (DEUs)
Through partnerships with leading area hospitals, Adelphi students are immersed in the field, taking dedicated education at such locations as St. Francis Hospital and North Shore University Hospital.
Clinical Partnerships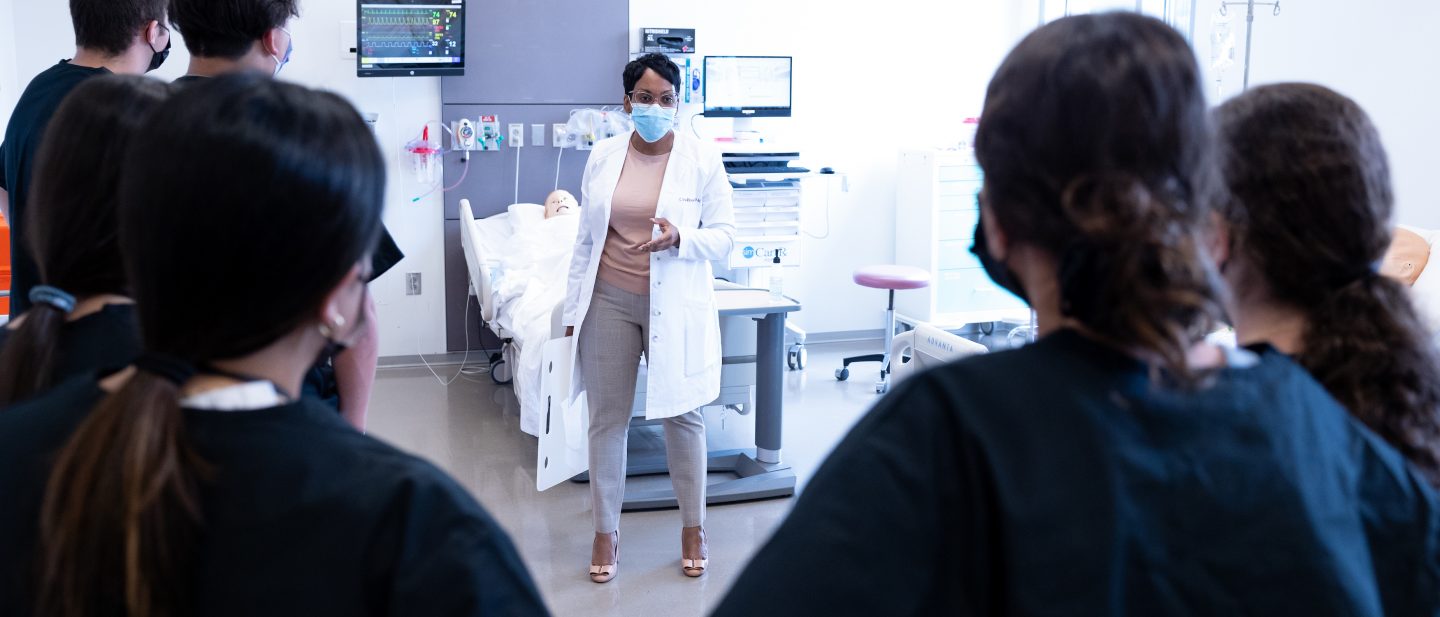 Proudly Accredited
Adelphi University is accredited by the Commission on Collegiate Nursing Education for the BS, MS and DNP nursing programs, and is accredited by the Council on Education for Public Health (CEPH) for our MPH program.