This is an exciting time and we want to make sure you're on track and prepared for your arrival to campus.
Follow the step-by-step guide below to discover what is required and how to complete each step.
After You've Received Your Acceptance
F-1 Students: Pay Your Deposit
Secure your seat at Adelphi by the deadline in your acceptance letter. If there is no listed date within your acceptance letter, we recommend submitting your deposit and I-20 application by December 15 for the spring semester or July 15 for the fall semester.
After You've Paid Your Deposit
International Services Portal
This is your main source for immigration records, document delivery, and individual requests for status maintenance and benefits.
Request I-20 or DS-2019
Obtain your I-20 or DS-2019, which is issued by International Services and required to begin your academic studies.
After You've Received Your I-20 or DS-2019
Pay the SEVIS Fee
You must pay the required I-901 fee prior to your visa interview for the currently issued I-20. Students who have paid this fee under a previously issued SEVIS Number must transfer the fee to your currently issued SEVIS number.
Apply for Your Visa
Plan early to apply for your visa, as this is required to enter the U.S. and begin your program. Details on how to apply, the required documents, and planning for your visa interview can be found in our visa process guide.
Before You Arrive
Moving from one country to another is not easy. That's why Adelphi makes this process as clear as possible.
All students are required to attend this workshop facilitated by International Services. Details will be emailed directly to students prior to the start of classes at your university issued email address.
Visit Public Safety located in Levermore Hall, Room 113 to get your official Adelphi University student identification card. Don't forget to bring a photo ID (i.e. your passport) with you.
There are multiple meal plan options to fit any lifestyle, whether you are a resident or commuter, part-time or full-time. Explore meal plan details, hours and locations.
All participants in the F-1 or J-1 visa classification, are required to provide a local physical address, telephone number, personal email, and emergency contact information by completing the "Contact Information Update" in the "Student Requests" section using the International Services Portal. You can also verify your shipping address with UPS.
Students must complete the required immigration check-in process using the International Services Portal in order to meet the obligation to report to the school, submit appropriate documents for review, and complete SEVIS registration. Go to the I-94 website for more information.
Work only when authorized by your DSO through on-campus employment, curricular practical training, or optional practical training. You can find information on employment and volunteering.
Essential Information
On campus, International Services is where you will locate your Designated School Official (DSO) or Responsible Officer (RO). This person can provide advising and support for international students to achieve their educational goals and maintain their status.
While studying in the United States, you must fulfill the purpose for why the Department of State issued your visa and follow the regulations associated with that purpose. It is the responsibility of the individual student to maintain legal status and comply with all requirements in order to maintain valid status. Failure to meet these requirements will result in the termination of your status resulting in removal from the United States. Regular contact with International Services will help you keep current with any change which may affect your status.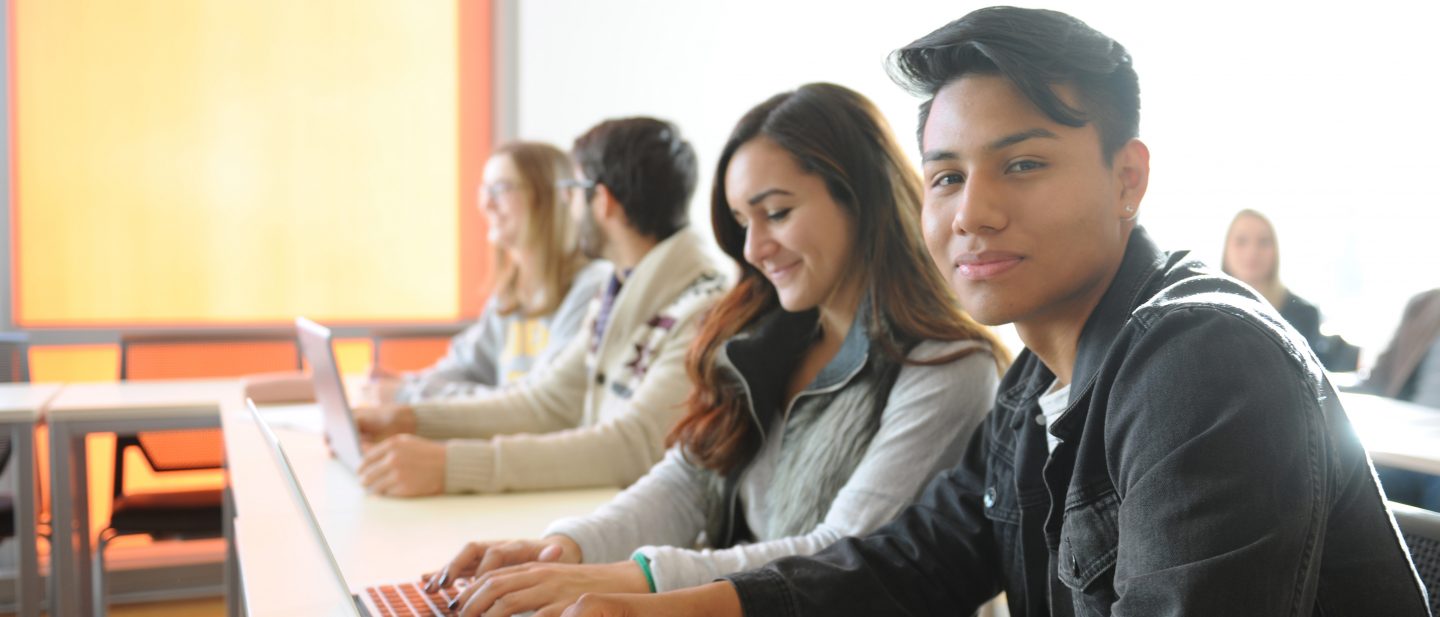 Your Adelphi Experience Awaits
See what to expect as you prepare for your upcoming journey. Our Office of International Services will personally advise you on all aspects of student life at Adelphi.