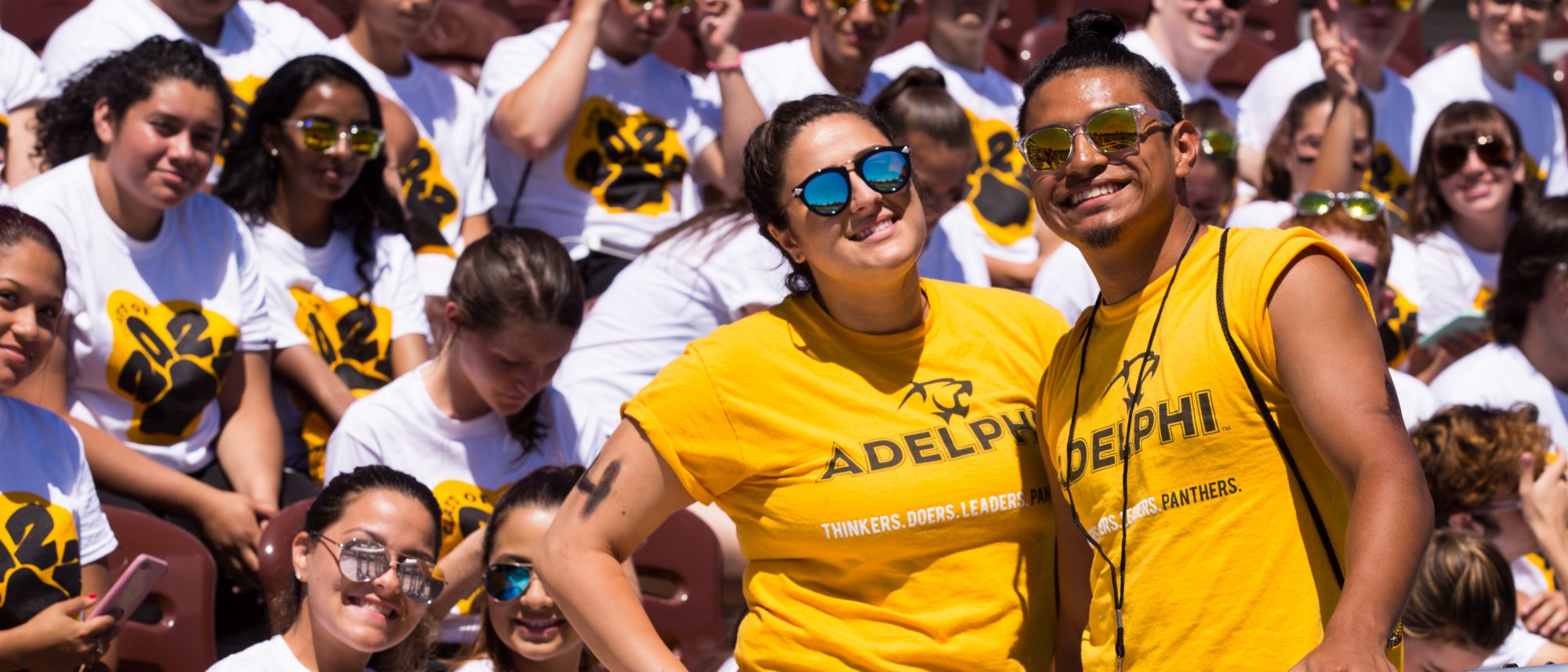 We are so excited to welcome our newest Panthers to Adelphi. This summer's orientation for new students will include everything you need to prepare for life as a Panther and get to know the Adelphi community.
On-Demand Orientation Experience
New students and their families are invited to access our Panther Portal, an on-demand virtual orientation experience designed to help you learn all about Adelphi's academics, support services, student life, campus safety, and financial aid. This module will be available for you beginning early June to explore and complete at your own pace throughout the summer.
Orientation & Welcome Weekend
After completing the Panther Portal, new Panthers will kick off their journey at Adelphi with our orientation and welcome weekend experience.
A virtual event where you will meet fellow Panthers, professors and mentors. Hear academic advice from the experts, get your financial aid questions answered, and join in the fun at our gameshow, which includes prizes!
An opt-in virtual opportunity for residence students to connect with their peers and Student Affairs staff.
An opt-in one-day social event held on our Garden City campus for students within travelable distance to Adelphi.
A 3-day, on-campus orientation experience for you to make new friends, learn about Adelphi's leadership and involvement opportunities, and get a taste of our Panther pride! Welcome Weekend will be full days of fun and activities. A more detailed schedule of events will be announced soon.
Join us for our live webinars on July 27, 2022 and August 17, 2022 to hear from our Parent Family Association and various campus departments on ways you can get involved and best support your new Panther.
Start your Panther journey before classes even begin! Get the chance to move in early (for residential students) and participate in volunteer and community service projects around Adelphi's campus with First-Year Community Action Program (FCAP):