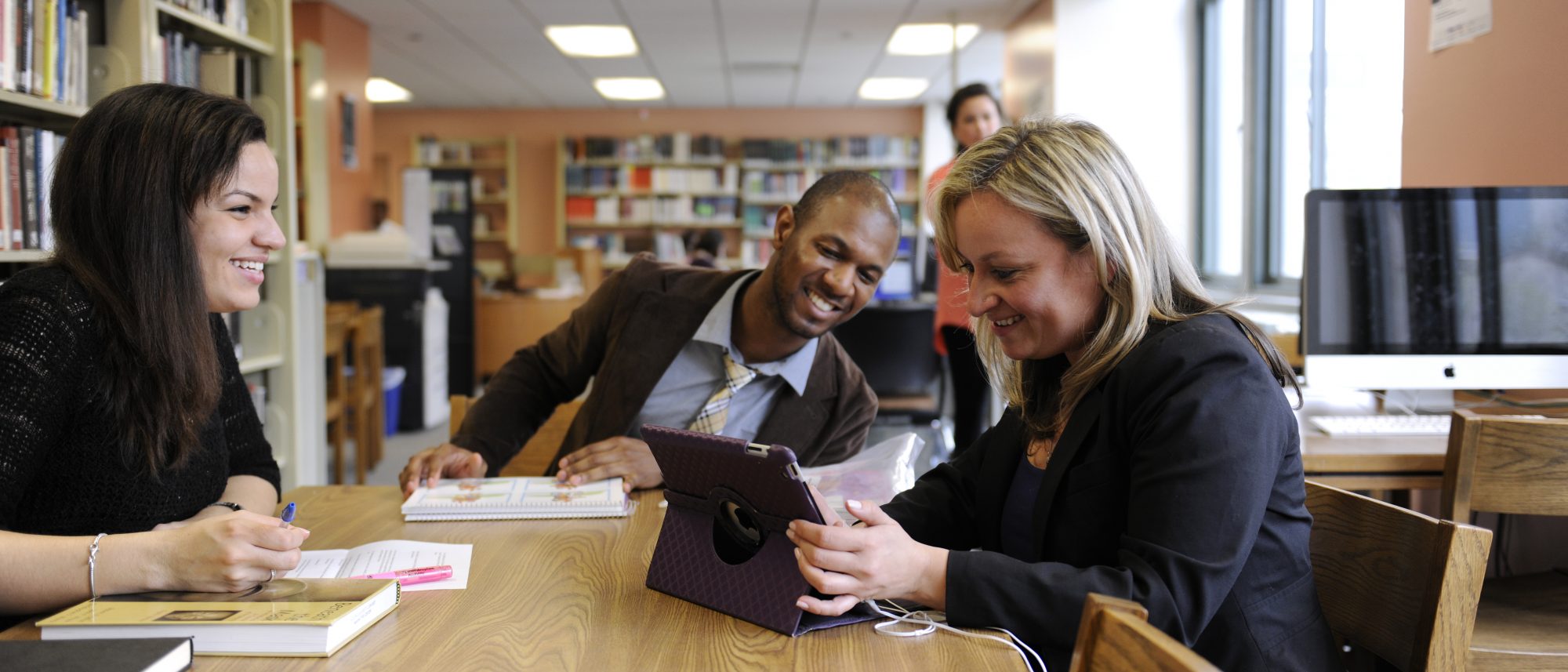 Secure your seat at Adelphi by the deadline in your acceptance letter. If there is no listed date within your acceptance letter, we recommend submitting your deposit as soon as possible.
Once You've Been Accepted—Your Next Steps
We know you have a lot to think about right now, so you and your family might have additional questions about our programs, scholarships and financial aid, campus housing and other topics important in the decision-making process.
Get to know your campus.
We invite you to tour our scenic campus, whether for your first or a follow-up visit, in person or online. We'll show you around and answer your questions about academic and campus life. Even if you've been here before, setting foot on our gorgeous campus after you've been accepted allows you to experience campus from a different perspective. Many students report falling in love with Adelphi the moment they set foot on campus; we hope you do too.
Connect With Your Future Classmates
Use social media to get in touch with other graduate students, and join our Graduate Student Council once you start at Adelphi!
Explore On-Campus Housing
Each of our residential communities offers support and convenience and allows you to live, learn and grow with other students.
After You've Paid Your Deposit
You will be sent a welcome email to the email address you used to apply with. This email contains a unique one time use URL that will allow you to create a password for your new student eCampus account.
Depending on the method of payment, it may take up to five business days after you've submitted your deposit to gain access to the eCampus portal.
If you'd like to look up your Adelphi Student ID, click here.
Course registration for Spring 2023 begins on October 26.

Course registration for incoming Summer and Fall 2023 graduates opens in the spring.
New graduate students will be invited to attend an orientation prepared for their respective school and program.  More information will be shared by your program soon.
Get to know your financial aid options.
Applying for financial aid (which starts with completing your FAFSA) and learning what grants, scholarships, loans, student employment and other funding options you're eligible for is one of the most important steps you can take to determine the affordability of Adelphi. You'll have a clearer picture of your personal out-of-pocket expenses vs. the listed tuition price. Between scholarships, grants, loans and on-campus employment, we'll help you make an Adelphi education affordable.