Develop a modern business mind-set and elevate your career options with a Master of Business Administration degree from our high-ranking business school at Adelphi in New York.
Our Two MBA Programs
The Willumstad School offers two MBA programs:
the weeknight MBA:

33 – 51

 credits

the fast-track Professional Accelerated MBA, online or low residency: 33 credits
What Do You Gain From an MBA?
Our MBA Program will examine 21st-century management issues on a macro and global level and help students gain a solid foundation in business fundamentals. Design your own path by either opting to take a more general approach and spreading your studies over several functional areas or choosing to specialize in one of a number of areas such as accounting, finance, health services administration, human resource management, information systems, management, marketing or sport management.
Why Earn Your MBA at Adelphi in New York?
Earn a valuable business degree while maintaining your career thanks to our program's flexibility, which includes evening classes, online MBA course options and full- and part-time enrollment options.
Receive personal attention from faculty with real-world experience who are available to advise you both inside and outside of the classroom and are dedicated to your success.
If you specialize in accounting, you'll have the option to prepare for the CPA Exam with our review course from Becker Professional Education , a leader in the exam-prep industry. You'll receive intensive preparation for all four sections of the exam, giving you the opportunity to pass each of them within months of graduation. Passing the exam greatly increases your marketability.
Benefit from our school's reputation as a member of a select group of AACSB internationally accredited institutions meeting the highest standards for business education.
Not sure if you are ready to commit to a full MBA degree? Try one of our 9- to 15-credit certificate programs in digital marketing, finance, human resource management, management or marketing analytics first. All of the credits from your certificate stack into your weeknight MBA degree program.
Looking for additional education after completing your MBA program? Consider one of our specialized master's degrees in accounting, business analytics or supply chain management, with one or more of your MBA courses transferring into the MS program (upon review and approval).
How Long Does It Take to Earn an MBA Degree?
It may take as little as one year—but some take several years to do so, depending on various factors. Adelphi's Robert B. Willumstad School of Business offers several options, ranging from our flexible weeknight MBA program in Garden City, which you can pursue full or part-time, to our Professional Accelerated MBA program for the student with managerial work experience. You decide, based on your own work schedule and family life commitments.
Weeknight MBA: Traditional Track
Advantages of this traditional program:
8 specialization options, with Becker add-on for accounting specialization students
Flexible courses offered Monday through Thursday — in fully online on your own schedule, in person or hybrid model
Our digital marketing, finance, human resource management, management and marketing analytics certificates all count toward the MBA program
Can be tailored to accommodate graduates of business and non-business programs
Professional Accelerated MBA: Fast-track
Advantages of this fast-track program:
Cohort model — learn with a group of peers who take all of the courses together
Flexible low-residency model (combining online and campus-based instruction) or fully online on your own schedule
8-week term schedule during the fall and spring semesters makes enrolling full-time manageable
Networking with guest speakers
Two years of managerial work experience, such as people management or project management, is required for the Professional Accelerated MBA program.
95%*
* based on Adelphi University Career Outcomes Survey: Class of 2021
of our master's graduates say that Adelphi University increased their understanding of the roles and responsibilities of professionals in their field
based on Adelphi University Career Outcomes Survey: Class of 2021
Consider Our Stackable Approach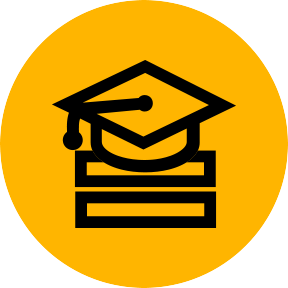 Not sure when you'll have the time to commit to your MBA? Try one of our 9- to 15-credit certificate programs in:
All of the credits from your certificate stack into your MBA degree. The stackable MBA is a new approach that allows you to earn multiple credentials that can then be applied at your own pace over time toward your full MBA degree.
Being able to take the credits you've earned for a certificate and then put them toward your MBA means you won't have to retake courses you've already completed or pay additional tuition costs.
The benefit from stacking credentials is that you can add each certificate to your résumé as you build your way to your MBA, rather than waiting to complete the full MBA. This can be a particularly useful strategy if you're balancing your education with a full-time job.
30% Off Your Tuition
Thanks to Adelphi's partnership with HIA-LI, all HIA-LI members are eligible to receive a 30% discount off the regular tuition rate for this program's offerings from our Hauppauge location when you sign up for a business degree. We are committed to helping you afford an Adelphi education in the business world.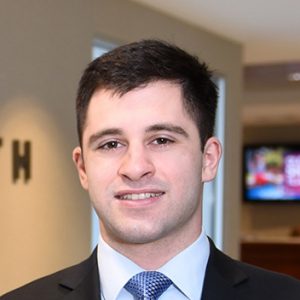 Weeknight MBA Specializations
Choose from any of these specializations to enhance your résumé, expand your expertise and advance your career.
Exceptional Hands-On Learning
At Adelphi, we believe strongly in the power of hands-on learning and the value it plays in advancing the future careers of our students. By attending the Willumstad School of Business, students gain valuable firsthand experience directly applying their classroom knowledge to various internship opportunities.
Students can gain additional experience by participating in Adelphi's Business Plan Competition, where they can present innovative ideas for new business ventures and be eligible for a number of cash prizes.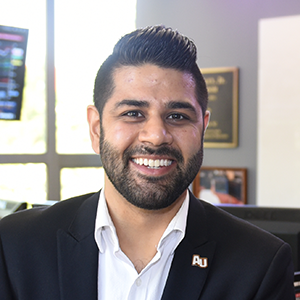 We're an Official Bloomberg Experiential Learning Partner
Adelphi University's Robert B. Willumstad School of Business has been designated a Bloomberg Experiential Learning Partner. We're among a select number of colleges integrating Bloomberg terminal exercises into our curriculum. Our students in the high-tech James Riley Jr. Trading Room gain valuable hands-on experience and research expertise by using the same Bloomberg terminals as Wall Street professionals.
Zareen Parvez Shaikh Changed Her Career Path With an MBA
Zareen Parvez Shaikh, featured in Adelphi's Spring 2022 episode of The College Tour on Amazon Prime, advanced her healthcare career with an MBA.
Application Requirements
Applicants should submit the following application requirements:
Graduate application and $60 fee
Official transcripts from all prior institutions and proof of bachelor's degree from an accredited four-year institution
Personal essay
A letter of recommendation
Résumé
Additional Requirements
Graduate students officially registered in other divisions of the University may register for course work within the Robert B. Willumstad School of Business only if written permission from the appropriate dean, adviser or chair is presented at registration. It must indicate that the course work taken within the School of Business will count toward degree requirements in the corresponding program. Students registering on a continuing basis under this classification will be considered visiting students.
Graduate students officially registered in a business degree program at another accredited university may register for course work within the Willumstad School of Business if written permission from their appropriate dean, chair or program director is presented at registration.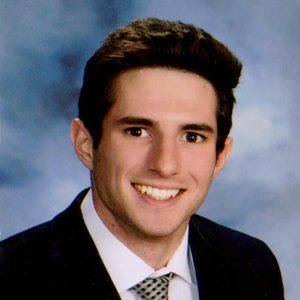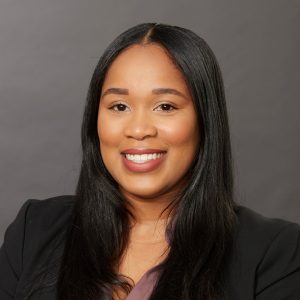 Location
Hagedorn Hall of Enterprise 106E