Enhance your career opportunities in one year with an accounting degree that not only makes you ready for higher-level positions in accounting but also helps you prepare for the CPA exam.
Why Earn a Master's in Professional Accounting?
An MS in accounting is a passport to exciting career opportunities in today's rapidly changing world. Firms of all sizes—from the Big 4 and other international companies to small, regional firms—are actively recruiting for positions in their assurance and tax practices, with options to specialize in areas like mergers and acquisitions, forensic accounting and litigation support. Moreover, obtaining an MS in professional accounting will help you in preparing for the CPA exam and provide you with the 150 credit hours to become eligible to receive the CPA license in New York State.
Why Join the MS Professional Accounting Program at Adelphi University in New York?
All students who can demonstrate proof of completing the prerequisite undergraduate courses can finish our MS accounting program in just two semesters. The program builds on the candidates' undergraduate accounting degree.
Classes are small in size, with in-person instruction provided mostly by full-time faculty, many of whom are CPAs.
The curriculum includes advanced courses in accounting, taxation, auditing and law, all geared to help you prepare for the CPA exam and enhance your career. Our courses offer scheduling flexibility with classes available in the evenings.
Passing the different parts of the CPA exam while in graduate school greatly increases your marketability. You'll prepare for the CPA Exam with our dedicated online review program from Becker Professional Education, a leader in the exam-prep industry. You'll receive intensive preparation for all four sections of the exam, giving you the opportunity to pass each section as you work toward graduation. We coordinate our curriculum with Becker to maximize the benefits you receive from their review program.
Many graduates of our program are recruited by the Big Four as well as numerous other national and regional accounting firms, frequently before they have completed this program.
All business degree programs in the Willumstad School of Business are accredited by AACSB International.
Cost-Saving Opportunity
Our new Graduate Merit Scholarship offers yearly awards ranging from $3,000 to $10,000. These can be renewed every year, so you can save substantially on tuition while earning a career-boosting Adelphi master's in accounting degree.
15% Off Your Tuition
Thanks to Adelphi's partnership with HIA-LI, all HIA-LI members are eligible to receive a 15% discount off the regular tuition rate when you sign up for a business degree. We are committed to helping you afford an Adelphi education in this critical field.
95%*
* based on Adelphi University Career Outcomes Survey: Class of 2021
of our master's graduates say that Adelphi University increased their understanding of the roles and responsibilities of professionals in their field
based on Adelphi University Career Outcomes Survey: Class of 2021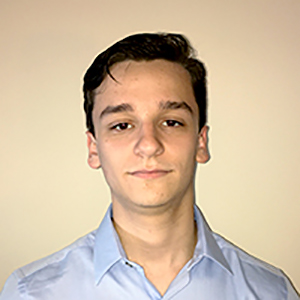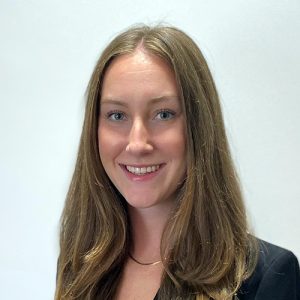 Application Requirements
Applicants must have a bachelor's degree in accounting from an accredited four-year institution and should submit the following application requirements:
Graduate application and $60 fee
All previous college transcripts
Personal essay
A letter of recommendation
Résumé
Students with undergraduate degrees in fields other than accounting will have to complete certain accounting and other business-related prerequisite courses before being admitted to the required courses of the MS professional accounting program. Consequently, depending on the previous courses taken by a student who does not have an undergraduate degree in accounting, the time required to complete this program may be greater than two semesters.
Additional Requirements
Graduate students officially registered in other divisions of the University may register for course work within the Robert B. Willumstad School of Business only if written permission from the appropriate dean, adviser or chair is presented at registration. It must indicate that the course work taken within the School of Business will count toward degree requirements in the corresponding program. Students registering on a continuing basis under this classification will be considered visiting students.
Graduate students officially registered in a business degree program at another accredited university may register for course work within the Willumstad School of Business if written permission from their appropriate dean, chair or program director is presented at registration.