Master key analytical and decision-making skills in just one year, and launch a lucrative career focused on big data.
Why Earn an MS in Business Analytics?
The field of business analytics is growing at a tremendous pace. With a master's degree in this exciting field, you'll be trained to optimize business results in companies around the globe focused on marketing, finance, supply chain, healthcare and more. Truly a business degree of the future, you can be a data scientist, data analyst, machine learning analyst, business intelligence analyst, data analytics consultant, or operations analyst. This master's degree is a 30-credit program that can be completed in one year of full-time study, and it will also lay the foundation to pursue a PhD in analytics.
Why Earn an MS in Business Analytics at Adelphi University in New York?
Stand out to future employers as a highly competitive data scientist with rigorous training in our STEM-designated degree program, earning your degree at your pace—full or part time.
Benefit from an innovative teaching approach that integrates data from multiple sources and emphasizes close collaboration with faculty in classes of 15 students or less.
Get hands-on experience with the newest data tools including R, Python and Tableau, learning how to apply machine learning, text analytics and artificial intelligence in any organization or industry.
Cost-Saving Opportunity
Our new Graduate Merit Scholarship offers yearly awards ranging from $3,000 to $10,000. These can be renewed every year, so you can save substantially on tuition while earning a career-boosting Adelphi grad degree.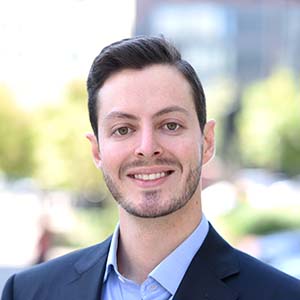 90%*
* based on Adelphi University Career Outcomes Survey: Class of 2020
of our graduate students say that Adelphi University offers an intellectually rigorous and unique educational experience
based on Adelphi University Career Outcomes Survey: Class of 2020
Exceptional Hands-On Learning
Our focus on real-world business situations will prepare you to tackle the industry's biggest challenges. You'll have the opportunity to work on projects for our corporate partners and present the final product to company contacts. Your learning experience culminates in a strategic capstone project, where you'll collaborate with classmates on a real analytics project in your area of interest.
Networking Opportunities
We regularly host industry leaders for networking events and classroom presentations, keeping you connected to a successful business community. You'll also be able to tap into a powerful network of more than 18,000 Robert B. Willumstad School of Business alumni, many of whom work just over 20 miles away in New York City.
Who's Hiring Adelphi Grads?
Thanks to our exceptional academic support and personalized approach, you will be well-prepared to take the next step in your career. Here are some of the roles our business analytics graduates have been hired for after completing their degree at Adelphi:
Senior Analyst at CH Global Capital
Analytics at Northwell Health
Natural Language Programmer at Hahn Stats
US Personal Banking Analytics Associate at Citi
Partnership Analyst at NBC Universal
Artificial Intelligence and Data Analytics at Stanley Black & Decker
Client Services Analyst at S&P Global

Data Analyst at Southern Telecom Inc.

Business Intelligence & Data Visualization Associate at Wavemaker

Business Analyst at BDIPlus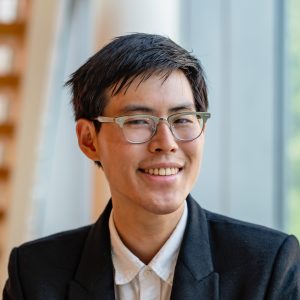 Application Requirements
Applicants for the program should submit the following application requirements:
Graduate application and $60 fee

Official transcripts from all prior institutions and proof of bachelor's degree from an accredited four-year institution

Video statement
A letter of recommendation from an academic or professional source
Résumé including internship and work experience related to the program
Admissions interview (required upon submission)
Additional Requirements
Graduate students officially registered in other divisions of the University may register for course work within the Robert B. Willumstad School of Business only if written permission from the appropriate dean, adviser or chair is presented at registration. It must indicate that the course work taken within the School of Business will count toward degree requirements in the corresponding program. Students registering on a continuing basis under this classification will be considered visiting students.
Graduate students officially registered in a business degree program at another accredited university may register for course work within the Willumstad School of Business if written permission from their appropriate dean, chair or program director is presented at registration.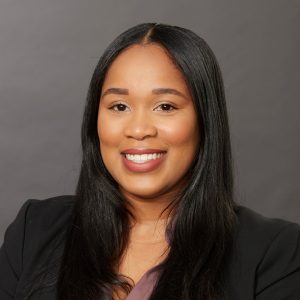 Location
Hagedorn Hall of Enterprise 106E