Prepare for a career as a global business leader in New York City, the financial and corporate capital of the world.
What are the Benefits of a Global MBA?
A global MBA prepares students to meet the growing demand for jobs in entrepreneurship, global management, supply chain management, finance, marketing and accounting. It provides a balanced, diverse and global orientation to business education, emphasizing leadership, team building, analysis and problem-solving in an international business environment. You'll graduate from Adelphi's global MBA program ready to take on management positions in businesses around the world.
Why Earn Your Global MBA at Adelphi University in New York?
Learn global business skills in our small classes and receive exceptional guidance from faculty with real-world experience who provide personal attention inside and outside the classroom.
Build an invaluable network learning alongside a cohort of rising professionals from around the world.
Broaden your business perspective and gain an understanding of the political and economic global environment in downtown Manhattan, the heart of the financial world.
95%*
* based on Adelphi University Career Outcomes Survey: Class of 2021
of our master's graduates say that Adelphi University increased their understanding of the roles and responsibilities of professionals in their field
based on Adelphi University Career Outcomes Survey: Class of 2021
Global MBA Degree Specialization
To help you gain in-depth knowledge and skills in a specific area of business, you have the opportunity to choose a specialization for your global MBA degree. Choose from specializations in the following areas:
Accounting
Entrepreneurship
Finance
Global Management
Marketing
Supply Chain and Logistics Management
What Is a Global MBA?
A Global MBA focuses on international business management issues and practices for students seeking careers in multinational corporations, unlike the traditional MBA's more generalized approach.
Exceptional Hands-On Learning
Seventy-six percent of Adelphi's Global MBA students complete at least one internship before graduation—this gives our global business students the unique experience of working and networking alongside industry professionals.
Application Requirements
Applicants to the Global MBA program should submit the following application requirements:
Graduate application and $60 fee
One letter of recommendation from an academic or professional source
Personal essay (500 words)

Official transcripts from all prior institutions and proof of bachelor's degree from an accredited four-year institution

Résumé
Additional Requirements
Graduate students officially registered in other divisions of the University may register for course work within the Robert B. Willumstad School of Business only if written permission from the appropriate dean, adviser or chair is presented at registration. It must indicate that the course work taken within the School of Business will count toward degree requirements in the corresponding program. Students registering on a continuing basis under this classification will be considered visiting students.
Graduate students officially registered in a business degree program at another accredited university may register for course work within the Willumstad School of Business if written permission from their appropriate dean, chair or program director is presented at registration.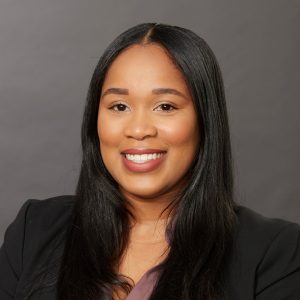 Location
Hagedorn Hall of Enterprise 106E