Broaden your expertise with our psychology certificate programs.
The Postgraduate Programs of the Derner School of Psychology at Adelphi University offer unique, university-based advanced training opportunities. Derner is internationally recognized as a leader in the field of psychology and has been ranked fourth worldwide for psychology–psychoanalysis by the Center for World University Rankings (CWUR).
The postgraduate programs provide clinicians with options for educational enrichment that will enhance their capacity to provide meaningful and skillful psychoanalytically informed psychotherapeutic services to different populations through the use of a broad range of treatment modalities.
Our approach to training mental health professionals is guided by the psychodynamic and psychoanalytic theories of understanding human behavior and psychological functioning. The foundational premise of all psychoanalytic theories is that emotions, thoughts, and behaviors are influenced by unconscious processes. Thus, psychoanalytic exploration includes, but is not limited to, an ongoing quest to understand the individual's unconscious and the underlying dynamics that govern his/her life. To that end, effective psychotherapeutic techniques aim to discover, engage with, articulate, and, in that very process, make the unconscious conscious, thereby promoting emotional well-being and psychological growth.
This is an exciting period in the field of psychoanalysis. Converging data from neuroscience, and infant and psychotherapy outcome research strongly support the core principle of psychodynamic and psychoanalytic psychotherapies – that emotional life is essential to adaptation, and that emotional processes are primarily unconscious. These findings have generated a paradigm shift across disciplines. Clinical focus has moved away from behaviors and cognitions, and emotions and unconscious processes are now solidly front and center.
Psychoanalytic and psychodynamic understandings of the therapeutic process recognize that the quality of the therapeutic relationship is the most important facilitating aspect of any form of psychotherapy. Contemporary evidence-based clinical models illuminate that the right brain processes regulating emotional life are activated in a relational context. Therefore, providing an empathic and attuned therapeutic environment where potentially overwhelming and previously avoided feelings can be tolerated, expressed, and explored, is critical to change and growth.
Based on these principles, our postgraduate training programs draw on the current theory of intersubjectivity to help mental health clinicians advance and enrich their understanding of the human mind and develop the skills and emotional understanding to work deeply with a wide range of presenting problems and patients. All our training programs are designed to help clinicians understand the therapeutic relationship and acquire skills to provide an optimally safe and growth-promoting environment.
In addition, since the therapist as a person is such an essential aspect of the therapeutic process, the therapist's personal development is an integral part of the training. Through seminars, individual supervision, and personal psychotherapy, we hope to facilitate our candidates' personal and professional growth. Participants in all of our programs are required to pursue their own psychotherapy.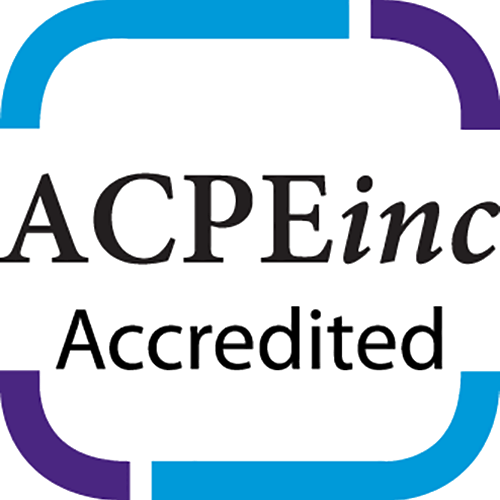 Adelphi's Psychoanalytic Certificate Program and the License Qualifying Program in Psychoanalysis are nationally accredited by the Accreditation Council in Psychoanalytic Education (ACPE).
The Postgraduate Programs in Psychoanalysis and Psychotherapy are dedicated to the enduring vitality and applicability of psychoanalytic thought and practice in the contemporary world. We embrace a broad range of psychoanalytic perspectives and psychoanalytically informed treatment modalities, which are unified by an understanding of human motivation and behavior as the expression of many factors, both conscious and unconscious. Our purpose is to provide the highest quality psychoanalytic education and training for professionals seeking to become psychoanalysts and psychoanalytically oriented psychotherapists, as well as for individuals who wish to incorporate psychoanalytic understanding into their work.
Through our commitment to excellence in education and treatment, informed by research, we seek to reduce emotional suffering and promote deeper understanding and well-being of individuals, families, communities, and, ultimately, society at large. The Postgraduate Programs in Psychoanalysis and Psychotherapy support the ongoing professional growth and development of its candidates, faculty, and other mental health professionals. We aim to provide a welcoming community that is diverse and inclusive, that honors and encourages curiosity and respects the dignity of humanity.
Postgraduate Training Programs and Fellowships
Professionals who complete our postgraduate certificate programs are eligible for certificates in advanced training from Adelphi University.
Who Can Benefit From Our Postgraduate Programs?
Any professional who is looking to deepen their psychotherapeutic skills can benefit from our training.
The majority of our postgraduate programs are designed for mental health professionals in the fields of psychology, psychiatry, psychoanalysis, social work, mental health counseling, psychiatric nursing, marriage and family therapy, as well as art therapy.
Candidates must hold either doctorate or master's degree, and be licensed or be license eligible, for independent clinical practice. Graduates of mental health programs who are in the process of acquiring clinical hours toward eligibility for a clinical license can also apply and practice under our supervision with a Limited Permit issued by NYS.
The License Qualifying Program in Psychoanalysis is specifically designed for non-mental health professionals with advanced degrees who wish to become psychotherapists.