Gain the knowledge and skills you need to serve traumatized individuals and communities in your psychotherapy practice.

Why Earn Your Advanced Certificate in Trauma Treatment?
Psychological trauma has profoundly damaging effects for individuals and groups alike, creating a pressing need for trauma treatment settings that reduce harm and promote healing. A Trauma Treatment Certificate equips mental health professionals with the tools to effectively treat trauma stress and post-traumatic stress disorder (PTSD).
Why Earn Your Certificate in Trauma Treatment at Adelphi University in New York?
Study under world-class faculty who have published groundbreaking trauma-related texts, led task forces in trauma-inflicted zones and been invited to speak at international venues.
Benefit from in-depth didactic, clinical and experiential training, including ongoing supervision and a process group.
Broaden your understanding of individual and collective trauma through courses on a diverse range of topics, from abuse, neglect and exploitation to racial trauma and military-related trauma.
Combine intensive theoretical and clinical psychoanalytically informed psychotherapy training while addressing both individual and collective trauma.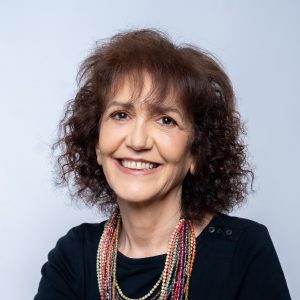 Exceptional Hands-On Learning
Clinical training is a cornerstone of the Trauma Treatment Certificate program. Under the supervision of our distinguished faculty—who are highly experienced clinicians and trauma researchers—you'll learn to assess and treat trauma survivors in both individual and group settings. As part of Adelphi's commitment to civic engagement, we focus on delivering services to underserved populations suffering from trauma, including veterans, immigrants, children in foster care and the formerly incarcerated.
Because working with trauma survivors can be challenging for any clinician, this program places a strong emphasis on reflective support for all students. In addition to a required weekly process group where you can reflect on and work through your personal reactions, you'll also be encouraged to participate in personal psychotherapy for the duration of the program.
Application Requirements
This program is open to all licensed/certified mental health professionals with at least two years of clinical experience post-license/certification.
Applicants for this program and should submit the following:
Online application form and $60 fee
Two letters of recommendation from an academic or professional source
Personal essay (500 words)
All official college/university transcripts
Résumé/CV
All applicants will be contacted for a personal interview.