Postgraduate Psychotherapy Center
Has the Coronavirus pandemic caused you to feel afraid, vulnerable, and helpless? Maybe you are feeling more than you are comfortable dealing with on your own?
The Postgraduate Psychotherapy Center continues to operate during the coronavirus crises. We accept new patients and continue to provide psychotherapy remotely through HIPAA-compliant teleconferencing. 
The coronavirus has created a new form of stress that we are not used to managing. The concerns for our own health and that of our loved ones, financial worries and the loneliness of isolation all take their toll on our emotional well-being. Our usual outlets to relieve stress have been all but eliminated leaving few options. The tension of living in close quarters, day after day, is a further challenge. Personal relationships become strained increasing frustrations.
If you find yourself more irritable, argumentative, fatigued, apathetic or sad it is likely an emotional response to the COVID-19 situation.
If you are experiencing such symptoms psychotherapy can help. Talking with a trained professional may allow you to better tolerate and manage your stress so that is not expressed in maladaptive ways (i.e. drinking, over-eating, over-sleeping, arguing, depressive withdrawal, etc.).
The Adelphi Postgraduate Psychotherapy Center is providing private and confidential psychotherapy sessions to address such concerns.
If you feel you would benefit by connecting with others who are challenged by similar experiences, the Psychotherapy Center also offers group psychotherapy.
All sessions are conducted via secure Zoom, a teleconference program that can run on any computer or smartphone. This is a more secure version of Zoom, not the free one, which is completely confidential and cannot be "hacked or bombed". Sessions are completely private and function as if you had an office visit.
To provide the greatest possible access to this service we are utilizing a sliding scale to determine a fee. Fee per session is priced so the treatment will be affordable to most.
Affordable Therapy Programs for the Community
The Postgraduate Psychotherapy Center provides professional, affordable psychoanalysis and psychodynamic psychotherapy to Long Island and the surrounding area. Founded over 40 years ago, the Center is the clinical branch of the Postgraduate Programs in Psychoanalysis and Psychotherapy at Adelphi University.
Our therapists are mental health professionals skilled in the diagnosis and treatment of a range of psychological, emotional, and relationship problems.
Our Services
Psychoanalysis
Psychoanalysis is a form of intensive psychotherapy requiring patients to examine their inner world as well as the problems that they face in everyday life.
By meeting for psychoanalysis treatment three times a week, a continuity and intensity is maintained that allows for consistency in exploring longstanding and sensitive issues. Major changes in maladaptive patterns and lifestyle may be achieved.
Fees
In order to make psychoanalysis treatment more available, the Postgraduate Psychotherapy Center offers low-cost analytic treatment. Candidates in our psychoanalytic training program treat patients on a three times a week basis for low fees.
The patient is asked to make at least a two-year (300) hour commitment to the process.
Psychotherapy
Starting psychotherapy is an important decision. Choosing among the many therapies available and finding a therapist can be daunting. The therapists at Adelphi's Postgraduate Psychotherapy Center can help you decide what options are best for you.
Our Long Island psychotherapy clinic treats a wide range of issues including:
depression
anxiety
self esteem issues
relationship conflicts
inhibitions
career problems
eating disorders
life stage issues
During an initial interview and evaluation, the staff will help you decide on the treatment and the therapist best suited to helping you. The Postgraduate Psychotherapy Center offers psychotherapy sessions once or twice weekly; psychoanalysis is offered three times a week.
A psychiatrist affiliated with the Center is available for consultation and medication management, should it be decided that this would be a helpful adjunct to your psychotherapy.
Child, Adolescent, and Family Psychotherapy
Problems affecting children, adolescents, and the family must be evaluated from both an individual perspective and that of the family. Our treatment is tailored to each specific situation and often combines individual psychotherapy with family sessions.
When a child is referred, therapists meet with the child and parents to assess the problem and determine the most effective form of treatment. In addition to separate sessions for the child and separate sessions with the parent or parents, family sessions may be part of the child's psychotherapy treatment.
Older Adult Psychotherapy
Older adults and their families often believe that the future holds little promise for individual growth and change. As a result, older adults feel that there is no reason to talk about their problems. In reality, these years can be a time of personal development and positive change.
At the Postgraduate Psychotherapy Center, we work with people throughout the life cycle and provide a variety of older adult psychotherapy services. We view old age as another developmental phase with unique challenges and opportunities.
We offer all types of psychotherapy for people in their seventies and older. We have programs for individuals, families, and couples. Our staff will help determine the most effective program, based on the person's needs.
A psychiatrist affiliated with the Postgraduate Psychotherapy Center is available for medication consultation and management.
Marital and Couples Therapy
The Marriage and Couples Therapy Center is a Long Island marriage counseling center that helps address relationship issues of intimacy, maintaining an enduring and satisfying marriage, and committing oneself as part of a couple.
Therapists at the marriage counseling center can help resolve problems relating to:
marital disharmony and conflict
communication
pre-marital relationship concerns
separation and divorce
remarriage
blended families
post-divorce co-parenting
loss of sexual desire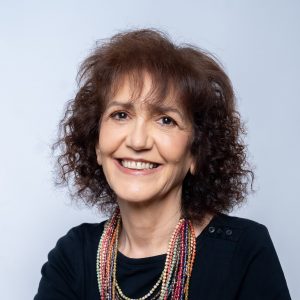 Frequently Asked Questions
Psychodynamic and psychoanalytic psychotherapies work to explore and understand unconscious feelings, thoughts and fantasies about ourselves and others. This unconscious material works outside of our awareness and influences the ways in which we behave and feel towards ourselves and others, significantly affecting choices and decisions.
Psychoanalytic theory has postulated that early life experience is often the cause of disruptive symptomatology and painful feelings in adulthood. This type of therapy strives to create an environment of respect and nurturance which allows an individual to freely express their thoughts and feelings. From this, therapist and patient can begin to make meaning of these symptoms and conflicts.
Psychodynamic and psychoanalytic psychotherapies differ from other methods of psychotherapy in their focus, depths and methods. They look to not only manage and ameliorate current psychological symptoms, but also to understand their root causes and examine them from the broader context of the whole person and their unique, individual history. This kind of understanding can promote longer lasting change.
Psychodynamic and psychoanalytic techniques include but are not limited to reflecting on emotional states and examining patterns of behavior that inhibit adequate adjustment. An integral part of psychoanalytic exploration is revisiting one's childhood with a trained and informed clinician who can help make sense of memories. Sometimes understanding dreams, free associations and unintentional acts can contribute further insight. Reflecting on the relationship with the therapist is also a rich source of information about how one operates in the world.
Psychoanalysis is a form of psychodynamic psychotherapy that facilitates deeper and a more comprehensive self-reflection. It therefore requires 2-3 sessions per week over a longer period of time.
Most people who seek psychotherapy are in some sort of emotional pain. Depression, anxiety, emotional instability, bereavement, post-trauma reactions, loneliness, inability to find and sustain meaningful relationships, or repeated failures at work or school, are the most common struggles that bring people to psychotherapy.
However, psychotherapy can offer more than symptom relief. Often people seek psychotherapy for help in developing a more meaningful and satisfying life. They long for self-actualization, greater satisfaction with work and love relationships and wish to become generally more effective in their lives. To these ends, psychodynamic psychotherapy is an excellent choice.
Everyone can benefit from psychotherapy – adults and children from different social and ethnic backgrounds, as well as a wide range of personality styles, cultural and religious affiliations, or sexual orientations and sexual identities.
Adults usually initiate psychotherapy when they wish to change and are willing to become agents of their own transformation. Readiness for sincere self-reflection is essential for a successful treatment. Children are usually brought to therapy by parents who wish to help them develop more adaptive coping strategies.
Psychodynamic and psychoanalytic psychotherapies promote greater self-awareness and stronger, more reliable connections to one's inner life and core beliefs. This can usher in a more realistic sense of self, improved self-esteem, and promote a greater capacity to interact with the world and others in healthy ways.
Recognizing our needs, how we attempt to get our needs met and what stands in the way of getting them met are only a few examples of what self-knowledge means. These insights, in turn, help us gain better control over our lives by making desirable choices that allow us to experience greater pleasure and satisfaction, as well as successfully survive and transform adverse life circumstances. Psychodynamic and psychoanalytic psychotherapies can stimulate an ever-growing self-awareness and capacity to engage in life.
Psychotherapy helps people develop:
Capacity for self-reflection
Better understanding of one's past and how it affects present functioning
Better problem-solving skills
Better tolerance for feelings and experiences (positive or negative, painful or pleasant)
Resilience under stress
Self-acceptance and self-compassion
The gains from psychotherapy can manifest as:
Better self-esteem
More successful use of talents
Greater efficacy and productivity
Increase in one's sense of pleasure from accomplishments, daily activities and relationships
Better capability to sustain meaningful, mutually loving relationships with genuine intimacy
Better ability to appropriately express feelings towards others
Ability to express love and empathy or be nurturing to others
Ability to assert oneself appropriately when needed
Ability to tolerate feelings, positive and negative
Ability to express thoughts and feelings in words
Greater comfort in social situations
It is important to remember that change takes time. Most people, despite conscious willingness and desire to change, find it hard to do so. The pull towards repeating old habits is powerful and continuous self-reflection is needed to resist it. Often, as therapy proceeds, issues that were not at first considered, become the focus of the therapy.
Therefore, psychodynamic psychotherapy is most often not time limited and there is no prescribed length of treatment. Depending on the complexity of the problem and the unique personal history of the patient, psychotherapy can last anywhere from a few months to a few years.
Psychodynamic psychotherapy consists of 1 or 2 weekly 45-50 minute sessions. Psychoanalysis requires a commitment of at least 2 years and 3-4 weekly 45-50 minute sessions, but most analyses last much longer.
Patients decide together with their therapist when it's time to terminate the treatment.
Psychotherapeutic exploration is never complete. There is always more to learn about ourselves, our loved ones and the world in general. Some people decide to resume psychotherapy at different times in their lives.
Like any other service, psychotherapy requires an investment of money. The Postgraduate Psychotherapy Center provides effective treatment at an affordable cost. We strive to make treatment affordable and utilize a sliding scale based on household income to establish fees. We are especially dedicated to depth psychotherapy and make multiple sessions per week within the financial reach of most people.
Postgraduate Psychotherapy Center