Prepare for an in-demand career in healthcare, building research skills and a deep understanding of cultural diversity.
What Can You Do With a Health Science Bachelor Degree?
Prepare for a career in a growing and rewarding industry. Gain a broad understanding of a range of topics, from biological and social sciences to global public health and the humanities. Assess the risks and challenges facing the modern healthcare industry, while developing the skills necessary to take on a leadership role in a clinical healthcare setting. With a degree in health sciences, you will be ready for a variety of careers in the healthcare industry, including laboratory technician, medical assistant, public health assistant and medical office administrator. You can also choose to seek out an advanced degree related to health.
In Demand and on the Rise
Graduates with STEM degrees are in greater demand by employers for tomorrow's jobs.
The BS in Health Sciences is Adelphi's latest STEM-designated degree program.
Why Major in Health Sciences at Adelphi?
Develop a strong cross-disciplinary knowledge of health and health-related fields, preparing for a variety of careers in the service of others.
Train in interprofessional practice, learning to work collaboratively with professionals from different fields and individuals from diverse backgrounds.
Gain invaluable hands-on experience through our internship opportunities.
93%*
* Adelphi University Career Outcomes Survey: Class of 2020
of recent graduates agree that Adelphi University has increased their intellectual ability and potential as a curious, successful person
Adelphi University Career Outcomes Survey: Class of 2020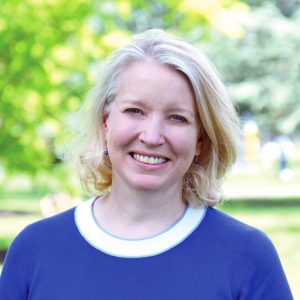 Concentrations
Set your sights on a specific career path by choosing one of our five available concentrations:
Continue to graduate school in a health-related field; become a laboratory technician, medical assistant or medical scribe.
Continue to graduate school in community health promotion; become a medical assistant, community outreach coordinator or healthcare program planner.
Continue to graduate school in business or public health; become a medical office administrator, healthcare program planner or hospital coordinator.
Continue to graduate school in communication sciences; become a speech-language pathologist or audiologist.
Continue to graduate school in psychology, social work or public health; become a health inspector, public health assistant or patient service liaison.
Exceptional Hands-On Learning
At Adelphi, we believe in the power of hands-on learning experiences. All students will complete an internship experience as their capstone experience. These experiences will be diverse and will depend on the student's concentration.
Application Requirements
To apply for this program, submit the appropriate application requirements:
Transformative Educational Opportunities
All undergraduate students have the opportunity to apply for the following programs to expand their educational landscape:
Awards & Recognition

Colleges of Distinction
Adelphi University has been recognized as a Career Development College for the exceptional way in which our institution is equipping students with the skills to succeed in their lifelong career journey.
Career Development Excellence

U.S. News & World Report
U.S. News & World Report ranked Adelphi University as a Best College nationwide in the National Universities category, for the fourth consecutive year.
Best College