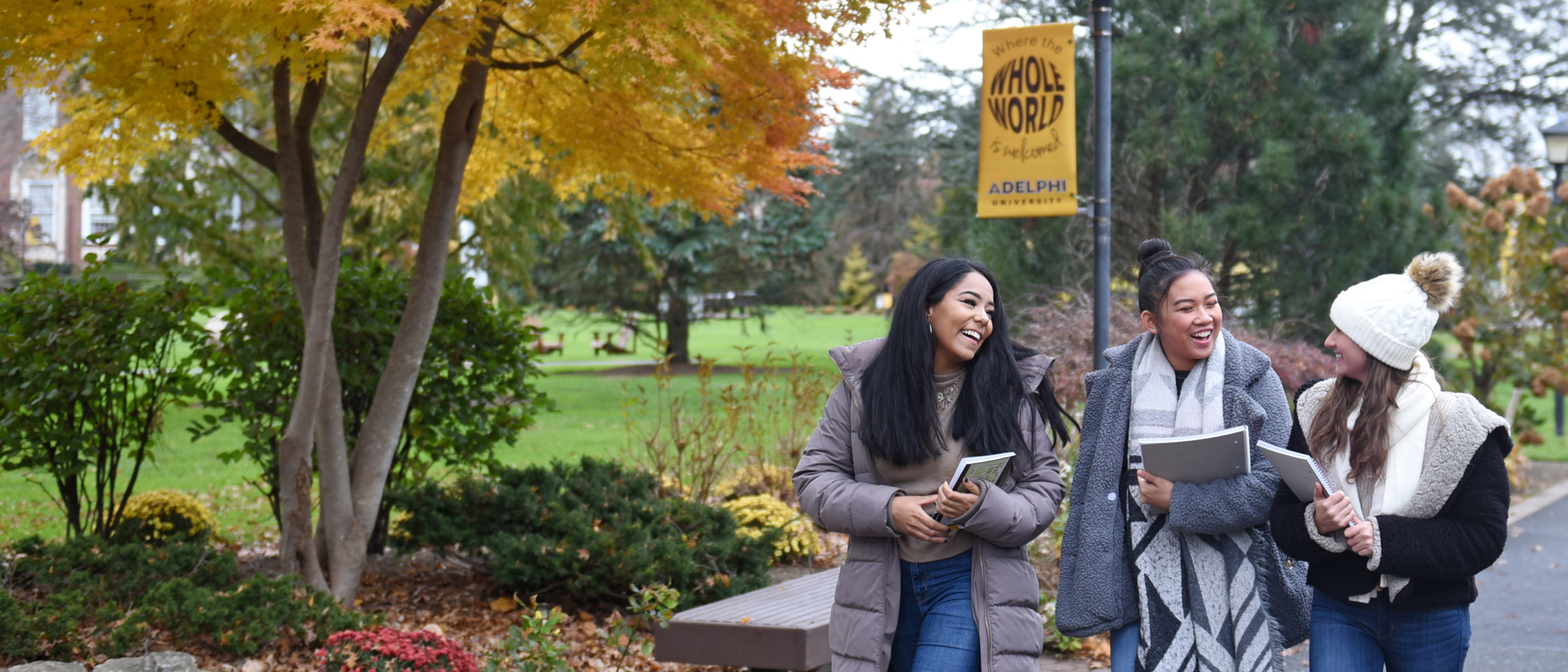 Adelphi offers students life-changing opportunities. Discover your passion and find a career of purpose with a world-class education, unique hands-on learning experiences and plenty of personal attention.
Affordability
Adelphi awards more than $84 million dollars in institutional aid each year.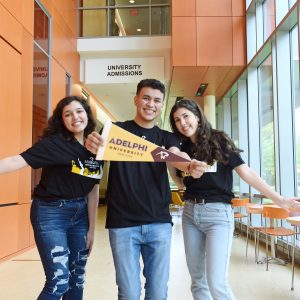 Visit Virtually or In Person
Explore our beautiful Garden City campus during a one-on-one or self-guided tour. Attend a virtual event and connect with academics, student life, admissions and more.
Adelphi is known for its top-ranked academic programs, small classes and personalized attention. Our students call their Adelphi experience transformative and call their community family—exactly what your college studies at all levels should be about.
Attending Adelphi
Your path to a vibrant learning community at Adelphi University begins here. Our admissions team provides personal, hands-on guidance and support to you during the enrollment process.
Affordability at Adelphi
An Adelphi education is a wise investment in your future. We maximize affordability, and provide top value. In fact, both U.S. News & World Report and PayScale named Adelphi a Best Value School, based on strong academics and cost of attendance. Our expert financial aid staff can help you apply for financial aid, grants, loans, scholarships or work study, and then walk you through your own personal financial aid package.
Explore More
Considering the opportunities that await you at Adelphi? Explore what it's like to live and learn as a member of our community.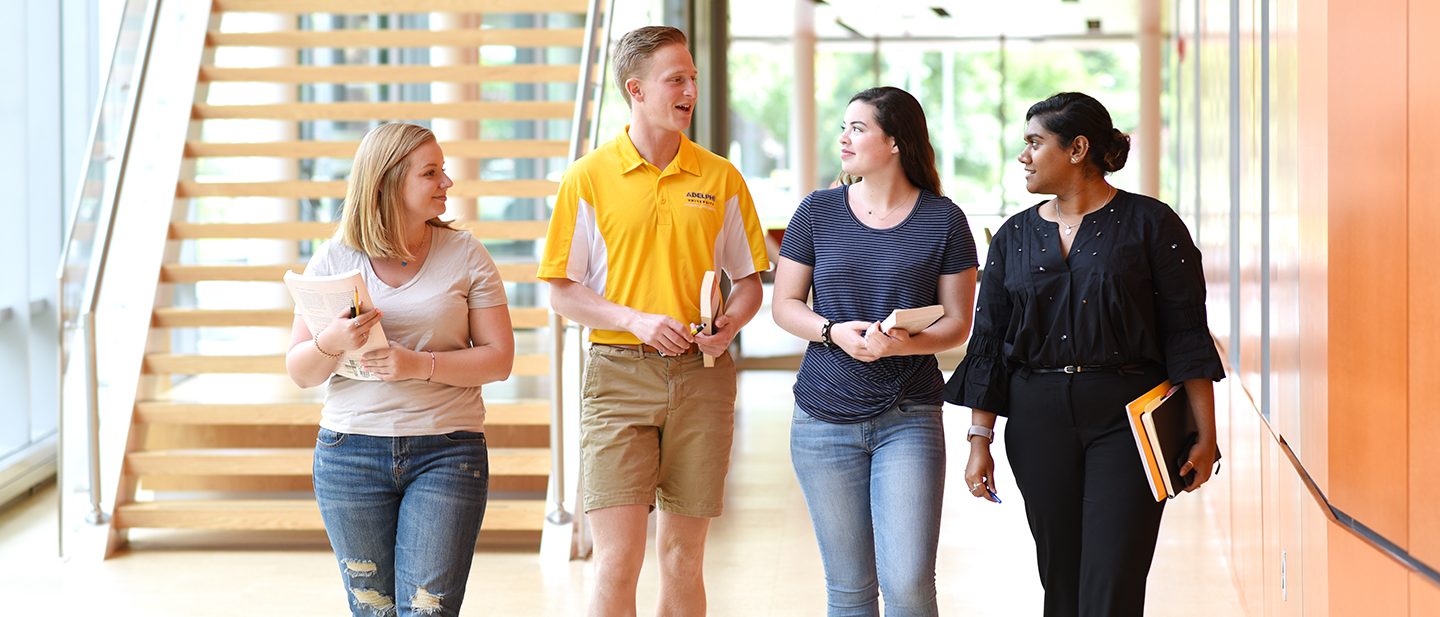 Find Your Admissions Counselor
Your personal admissions counselor is your primary point of contact and is available throughout your college search and application process.