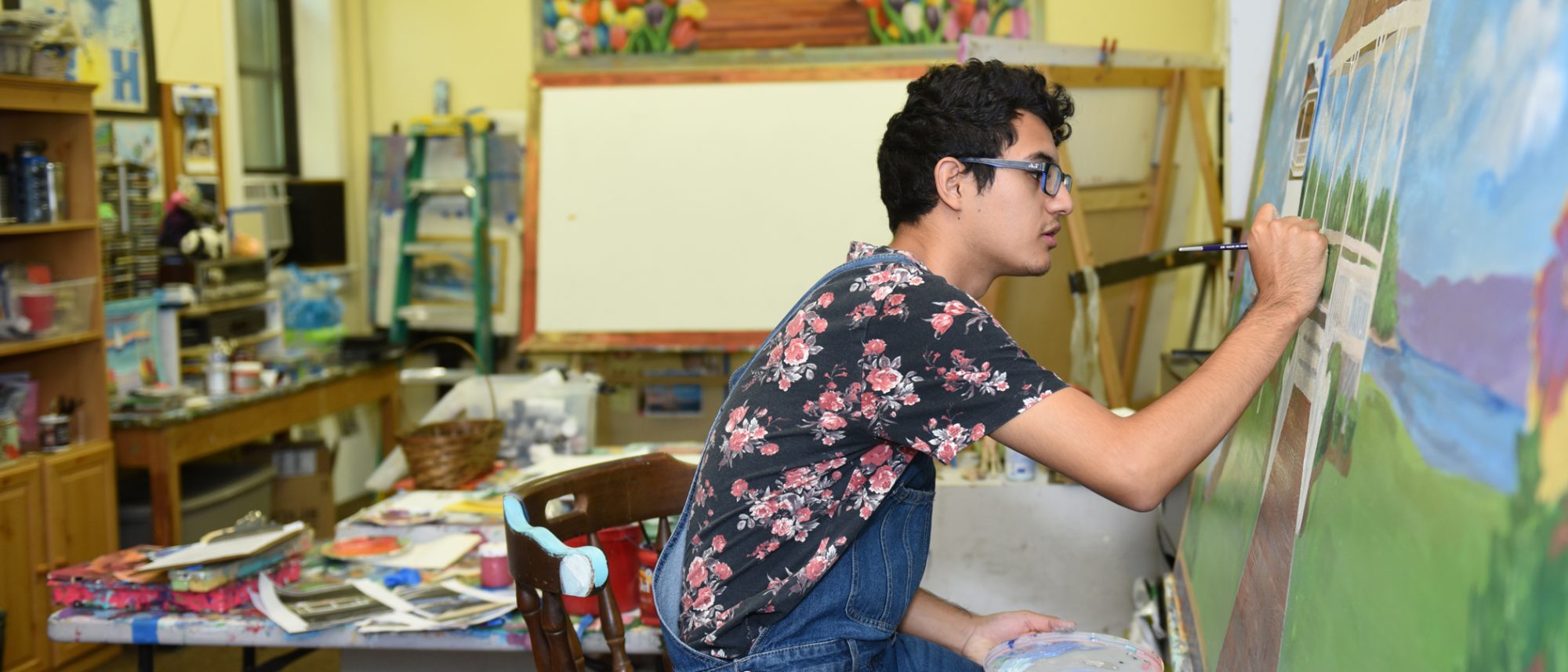 Explore a broad range of majors, minors, and courses in the humanities, arts and STEM fields. You'll experience a rich, well-rounded education rooted in Adelphi's strong liberal arts tradition.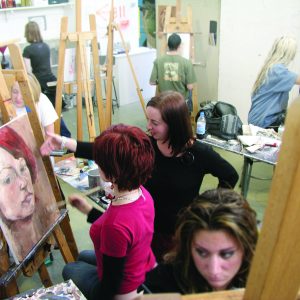 Leading in Teaching
Our Arts and Sciences faculty are renowned not just for their research and academic credentials, but also for their leadership in finding new, highly effective and innovative ways to teach.
When Adelphi College was founded in 1896, it was committed to the belief that all frontiers of learning could be advanced. It was the challenge of each succeeding generation of students to learn from the great minds of the past and, when the lessons were learned, to go beyond them.
This continuum of learning, in which the past comes alive and the future becomes enabled by it, has been Adelphi's mission from its inception.
As Adelphi University has developed over more than a century, it has maintained this philosophy of liberal education—most centrally in the College of Arts and Sciences. It is here that the University offers its students not merely learning in specific disciplines, but the liberal education that permits the disciplines to be seen in proper perspective. In addition to offering specialized study, the College of Arts and Sciences offers to explore something else: Why?
Arriving at this "why" is the obligation of the humanities, those studies that preserve and interpret the intellectual and cultural heritage of the world throughout the centuries. Literature is part of this heritage, as are philosophy, history, fine arts, music, dance and drama, language and linguistics, the social sciences, interdisciplinary studies and the bedrock sciences of chemistry, biology, physics, and mathematics. Each of these fields is studied on its own terms and with its own goals, which often include solid practical application and career opportunities. But they also interrelate with and illuminate each other in vital ways.
The skills that a student develops in the course of a liberal education are those that are proper to each field in which she/he studies—fluency in languages, adeptness in mathematics, competence in the employment of chemistry, and so forth—but there are also powers, which one may call skills, that cut across all disciplines: research competence, analytical skills, critical thinking, and the ability to express verbally and in writing what one has learned. These are the components of a liberal, humanistic education.
The faculty of the College of Arts and Sciences would have its students develop in the broadest possible manner. Classroom learning is a part of the student's education, but that learning should always be pushing the student beyond the classroom, stimulating him or her to explore that which has yet to be revealed. Thus the student is encouraged to pursue original research, to undertake collaborative work with peers and mentors, to study in a variety of internships both here and abroad, and to avail himself or herself of the opportunities that the University offers to meet visiting artists, scholars, and world figures.
This is the College of Arts and Sciences' way of bringing about the promise of the University's motto, 'The truth shall make us free.'"
Diversity Statement
The College of Arts and Sciences at Adelphi University is a community of educators, learners and creators committed to advancing the values of diversity, equity, inclusion, accessibility, global citizenship and sustainability. These principles enrich our community, promote meaningful relationships, enhance our experiences, allow us to prioritize care for those most vulnerable and improve the long-term well-being of all. This mission drives the College of Arts and Sciences to meaningfully engage and center members of communities that have been historically, institutionally and systemically silenced and oppressed. We further support and champion initiatives, activities, discussions and practices in scholarship, creative work, teaching and service at the University and in the broader community that apply, critique, challenge and improve upon these principles in praxis. We strive to create a more socially just institution, society and world.
Inside Look
Liberal Arts at Adelphi
Sciences at Adelphi
STEM Scholars Program Awards Scholarships to Underserved STEM Students
Adelphi is offering a maximum of $15,000 annual scholarships to 25 high-achieving, Pell Grant-eligible students with demonstrated financial need as a way to give a career boost to high-achieving STEM students. The scholarships are funded by a $2.49 million National Science Foundation grant.