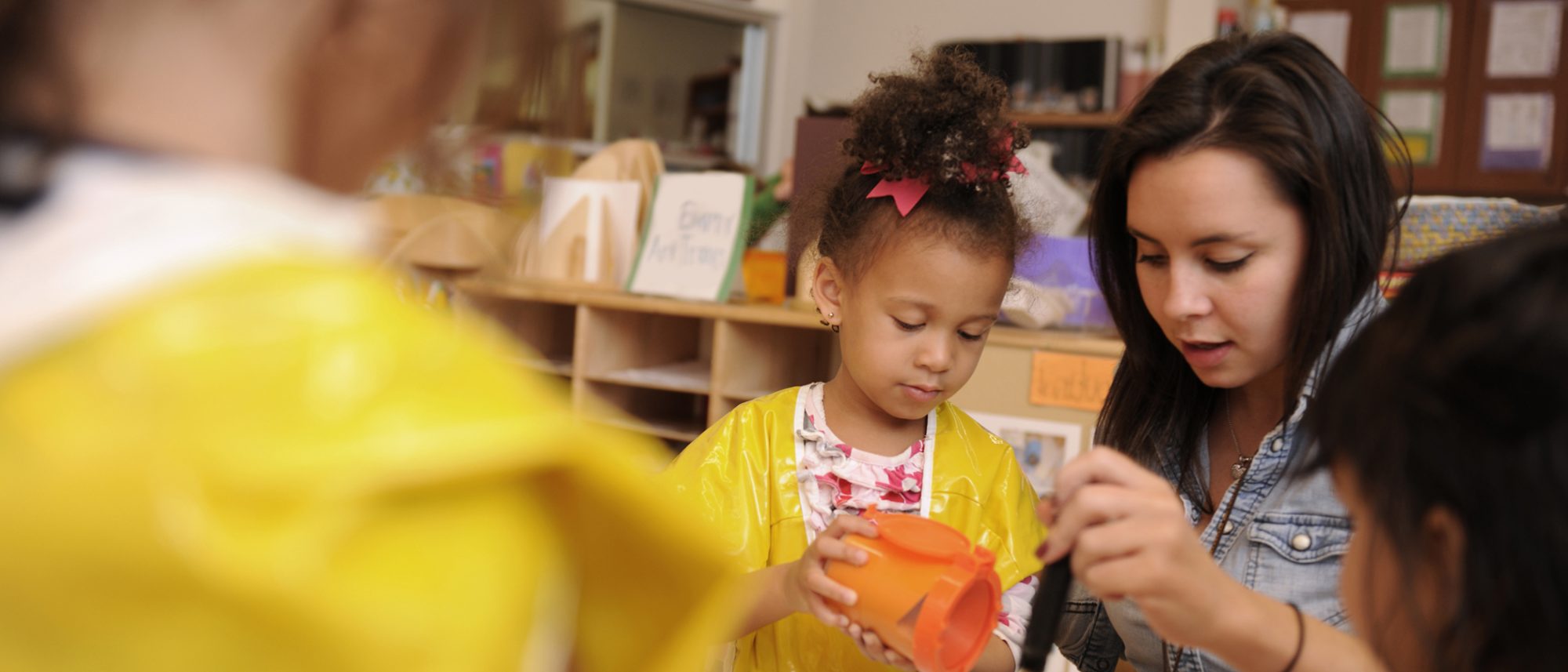 Launch your teaching career at our highly ranked School of Education. Or find a rewarding profession in communication sciences and disorders, or health and sport sciences, in our School of Health Sciences. Your career of purpose begins here.
Focus on Fieldwork
Get real-world experience—in the classroom, community or clinic.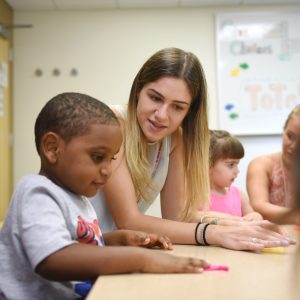 A Fast Track to a Teaching Career
The School of Education's unique Scholar Teacher Education Program (STEP) lets you earn your bachelor's and master's degree in just five years.
In the Ruth S. Ammon College of Education and Health Sciences, we prepare students to become changemakers, advocates and champions for social justice through research, collaboration and leadership. We teach respect for the diverse populations we serve.  And we embrace ethical practices across our two schools. Here, you'll find:
The School of Education for outstanding undergraduate and graduate programs in education
The School of Health Sciences, where you can earn undergraduate and graduate degrees from the Department of Communication Sciences and Disorders, as well as many fields within the Department of Health and Sport Sciences
School of Education
The School prepares teachers to work with students of all abilities and backgrounds. In our unique five-year combined-degree program, you'll study in small classes taught by faculty members dedicated to your success, and you'll gain valuable classroom experience in local schools, including options for full-year residencies. And our graduate programs are stellar. We're ranked among the Best Colleges in Education by the Colleges of Distinction for excellence in teaching.
Explore the School of Education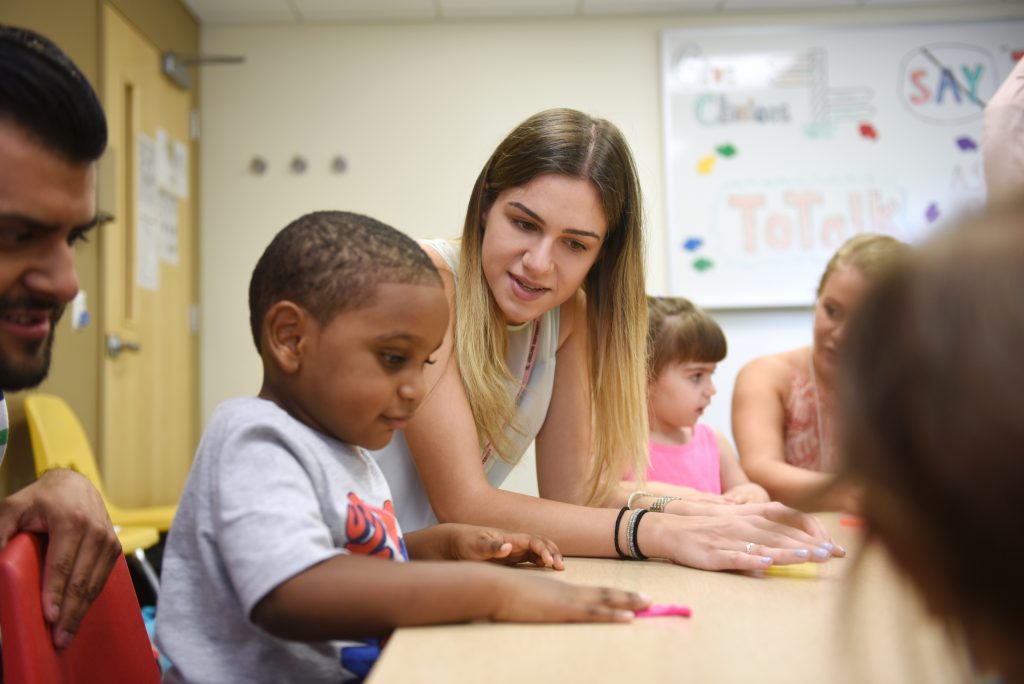 School of Health Sciences
Health and Sport Sciences
Students should be health advocates in the classroom, on the field and in the world. Focusing on health and the whole person enhances the lives of individuals, families and communities. At Adelphi, we believe physical activity benefits should be available to everyone—regardless of background, appearance, belief system or socioeconomic status.
Communication Sciences and Disorders
Providing students with a strong understanding of the connections between the scientific bases of our discipline and its clinical practices is our mission. We strive to prepare the finest professional and ethical research-based clinicians who can assess and treat children and adults with communication disorders within our scope of practice and from diverse cultural and linguistic backgrounds.
Well-Being Is 'Multidimensional'
"Our definition of well-being is multidimensional," Xiao-lei Wang, PhD, dean of Adelphi's Ruth S. Ammon College of Education and Health Sciences, said in a segment on the PBS series Viewpoint—encompassing physical well-being, mental health, social/emotional well-being and the ability to deal with adversity in life." That's why the College is taking an "Education for Well-Being" approach to health science in higher education.