Streamline your success: Receive personalized preparation for the CPA Exam while earning a BBA and MBA in just five years.
Why Earn Your Combined BBA and MBA?
A dual Bachelor of Business Administration (BBA) and Master of Business Administration (MBA) degree is a passport to exciting opportunities in today's rapidly globalizing economy. You'll gain all the tools you need—including training in the latest techniques and technology used by business leaders—to launch a flourishing career in the public or private sector.
Why Earn a Combined BBA and MBA at Adelphi?
Study with world-class professionals as you access life-changing internship and job opportunities through our powerful network of alumni and CPA firms.
Our undergraduate curriculum, which includes career-building Willumstad Winning Edge opportunities, provides you with a strong foundation in the accounting profession's two major areas, financial and managerial accounting. By the time you graduate, you'll have developed advanced technical, analytical, and managerial skills as well as a vast network of industry contacts
Adelphi is the only university in all of Long Island, Brooklyn, and Queens that offers an on-campus Becker Professional Education CPA review program. You'll benefit from the program's small class sizes as well as in-person engagement with your instructors, who are committed to helping you pass the most important exam of your career.
of Adelphi business students have access to job shadowing, mentoring and internship opportunities.
94%*
* based on Adelphi University Career Outcomes Survey: Class of 2020
of our graduate students say that Adelphi University increased their understanding of the roles and responsibilities of professionals in their field
based on Adelphi University Career Outcomes Survey: Class of 2020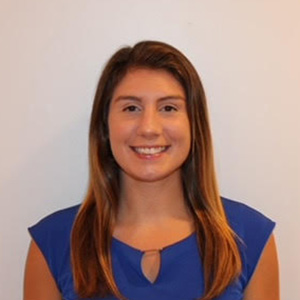 Exceptional Hands-On Learning
At Adelphi, we believe strongly in the power of hands-on learning and the value it adds to our students' future careers. Build résumé-ready experience and expand your network with an internship or job shadowing experience. The Robert B. Willumstad School of Business' Internship and Mentorship Program will create an individualized plan of action that fits your interests and strengths, then help you craft a standout résumé and fine-tune your interview skills. Thanks to our University's strong professional partnerships across the New York City area, students in the 4+1 pathway regularly secure internships at internationally renowned organizations.
Application Requirements
COVID-19 GMAT information: Effective immediately, the Robert B. Willumstad School of Business has removed the GMAT exam requirement for all applicants who apply for admission through Spring 2021.
Transformative Educational Opportunities
All undergraduate students have the opportunity to apply for the following programs to expand their educational landscape: