Top Line Results of Adelphi's Strategic Plan: Momentum 2015-2021
The six key goals of Momentum: 2015-2021 guided our steps as we fulfilled our central mission: to transform the lives of our students. Here are topline results of initiatives launched and progress made during those years.
Our Approach: Small Classes, Big Thinking
An average 10:1 student-to-faculty ratio, with exceptionally high academic quality, gives every student hands-on learning and close interaction with excellent faculty. Our belief in one-to-one learning is revolutionizing the university experience for thousands of students.
Our Mission: To Transform Lives
Our University transforms the lives of all students by creating a distinctive environment of intellectual rigor, research, creativity and deep community engagement across our Core Four areas of focus: Arts and Humanities, STEM and Social Sciences, the Business and Education Professions, and Health and Wellness.
Our Vision: To Personalize Education
We will become a nationally respected leader—a standard bearer—for redefining the practical and personal value of education for students, helping them define their success in the classroom, on campus, in careers and communities, and beyond.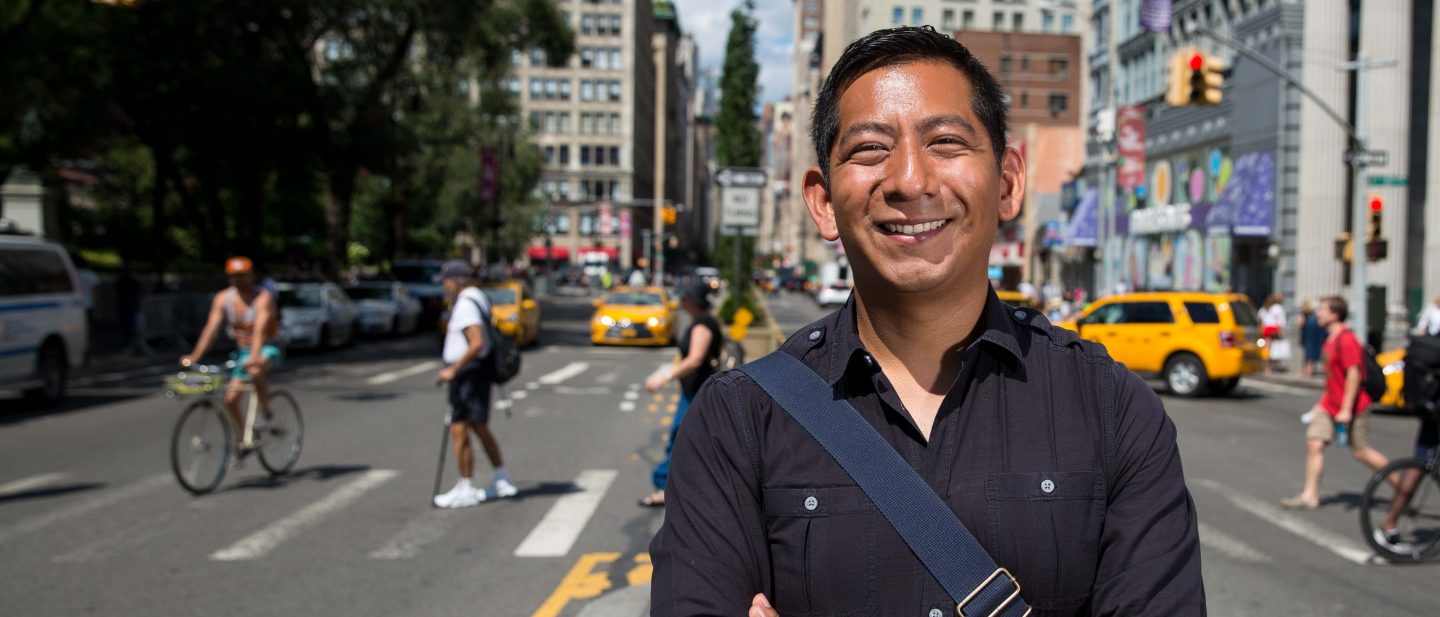 Adelphi has a special way of helping each individual find their success.
Juan Carlos Pérez '07, MA '08, was 11 when he came here from Mexico. After earning a scholarship to Adelphi's Honors College, a bachelor's degree in mathematics and a master's degree in education, today he teaches newly immigrated students in a New York City public high school.