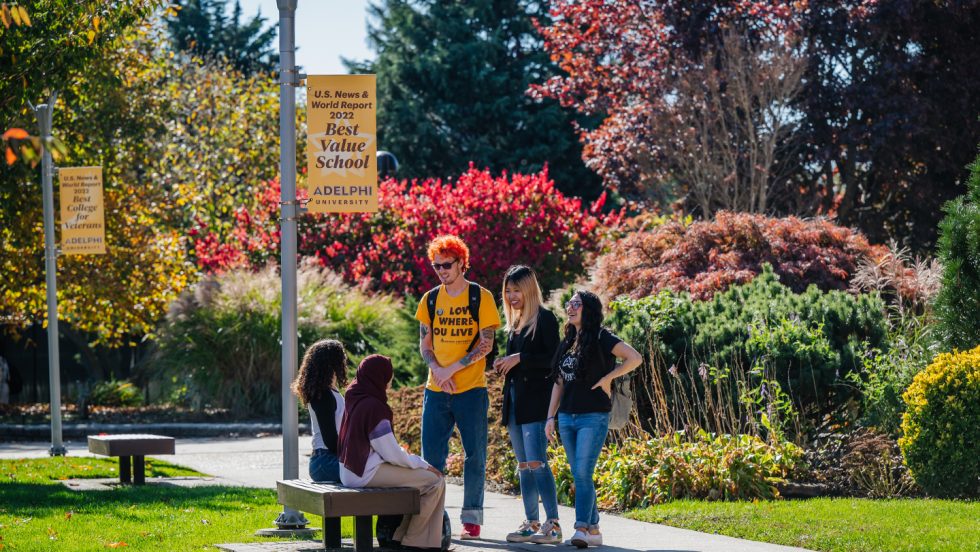 Adelphi University's ongoing commitment to sustainability has been recognized by The Princeton Review.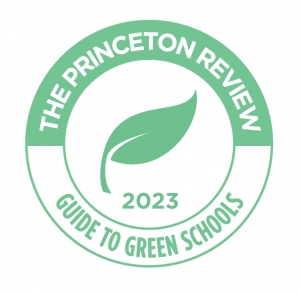 The University has been ranked a "Green College" in their 2023 edition—making the list of environmentally responsible colleges and universities across the country.
For the past 20 years, Adelphi has prided itself on being an organic campus. A registered arboretum, Adelphi is home to nearly 70 different types of trees and shrubs, not to mention small animals including the University's unofficial mascot, the bunnies. The University is also pesticide-free.
Recent initiatives include:
The Ruth S. Harley University Center was renovated with green in mind, thus keeping tons of construction debris out of landfills. Environmentally friendly methods were used whenever possible, including the use of reclaimed or biomass materials and energy-efficient lighting.
Adelphi has 18 EV chargers on campus for electric and hybrid vehicles. The University is working to add another 12 chargers in the near future.
Dining has made sustainability a priority. Food waste is reduced by using "imperfect" produce from root to stem. Suppliers are local or regional, and there are water bottle filling stations throughout the building.
Adelphi's new five-year strategic plan,

 

Momentum 2, further committed the University to our sustainability goals by dedicating

 

one of our 16 priorities

 

to efforts that support an environmentally friendly and fuel-efficient environment.
Learn more about Adelphi's sustainability and conservation efforts.