Careers in Business Analytics
There are countless career options for those who complete a Master of Science in Business Analytics.
Opportunities for problem solvers skilled in data science methods and in communication can be found in virtually every industry, which is why this is such a rapidly growing field.
What Can I Do with a Business Analytics Degree?
A business analytics master's degree program opens up a world of opportunity that can lead to career success in virtually any industry. A rapidly growing field, business analytics seeks to give decision-makers the information they need to make sound choices that move their firms in the right direction.
As a business analyst, you'll find the freedom to move seamlessly between the technical, "data science" side of your organization and the managerial side, translating information from the former into something the latter can use and act upon.
What is Business Analytics?
Business analysts translate conclusions gleaned from data science methods and techniques into insights and solutions that business professionals can act on. In short, they turn the statistical analyses of data scientists into plain-language advice and options for the business side of their firm.
What Skills Will You Gain From a Business Analytics Degree?
Business analytics students can expect a combination of mathematics and computer science courses and courses offering an overview of the modern business. You'll learn how data scientists collect, transform and interpret raw data, and you'll also learn to translate their conclusions into options and solutions you can provide to your more business-oriented colleagues.
Your analytical skills will be strengthened and expanded by earning a degree in business analytics. Your general business knowledge will improve too, as will your ability to understand and use computer languages such as R and Python.
At the end of the day, though, business analytics is all about using data to find solutions to problems. You will build problem-solving skills that will serve you well in any organization.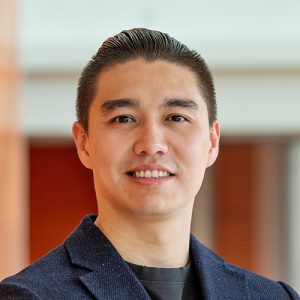 Master's in Business Analytics Careers
The career options are endless for those who complete a Master of Science in Business Analytics. You could take a data analysis position at a tech company with an eye to becoming chief technology officer (CTO) at a growing firm. Or you could find a position in a government agency as a data architect, streamlining your office's data collection and management procedures.
Some common job titles for professionals with a master's in business analytics include:
Data Scientist
Business Analyst
Data Analyst
Digital Strategy Manager/Consultant
Business Data Analyst
Whatever business analytics career path you choose, you will almost certainly find yourself in a position advising decision-makers on their realistic options based on your analysis of the available data. At some point, you may become the ultimate decision-maker, simultaneously analyzing your company's options and choosing the best one.
If you've always considered yourself a problem-solver first, a career in business analytics may be for you.
Is an MS in Business Analytics Worth It?
While it depends on each person's individual circumstances and interests, a Master of Science in Business Analytics is almost always worth it. The problem-solving skills you learn in the program are so universal, widely applicable and useful that you'll come away in a position to take advantage of almost any opportunity.
The business analytics degree is especially worthwhile to those who have a true passion for digging into a problem to find the best solution, and for those who regard every detail, no matter how small, as important.