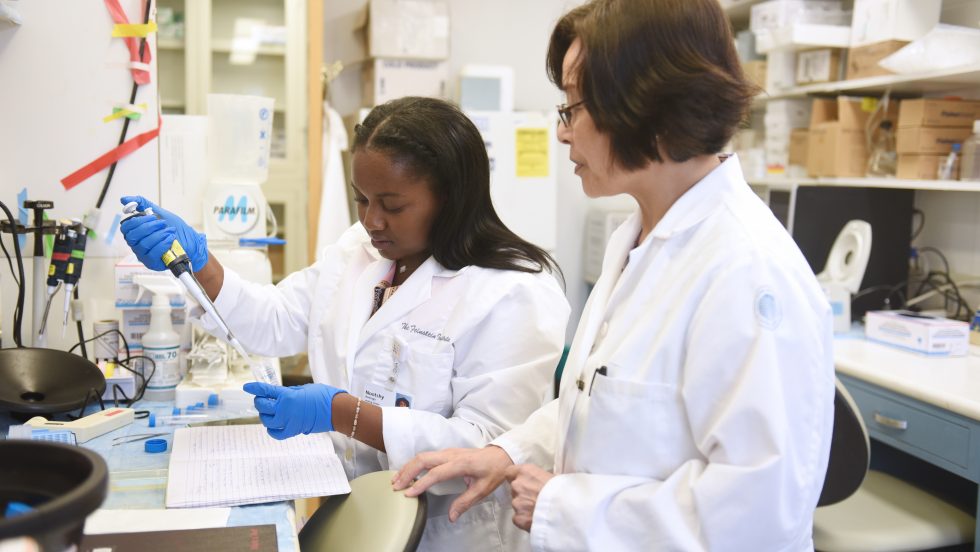 Goal 1 of the Momentum plan committed the University to placing a new "emphasis on world-class academics."
Through Momentum, Adelphi adopted its first Statement of Scholarship and constituted a vibrant Scholarship Committee of our Faculty Senate. Adelphi scholars and artists are committed to supporting academic research and creative practice that advance knowledge and inspire the teaching and learning experience. Below, we share just some of the ways we have strengthened academics over the past six years. Our upcoming strategic plan, Momentum 2, will continue this work.
We launched 52 new academic programs for undergraduates, grad students and professionals
Through our Momentum strategies, we have enriched our academic experience in ways that respond to the needs of today's students.
Since 2015, we have developed 52 new programs in disciplines across the University. They include eight majors, 18 minors, 15 tuition-saving 4+1 programs, five graduate programs, three joint-degree programs with professional schools and three advanced certificate programs. All were created in response to the career aspirations and intellectual interests of today's students.
52 New Academic, Degree and Certificate Programs
A powerful example was our development of an innovative BS in Health Sciences, which launched in Fall 2020 as the pandemic heightened already rising interest in healthcare careers. One of our eight new majors introduced over the past six years, it offers five concentrations aimed at specific career paths in healthcare: biomedical, communication sciences and disorders, behavioral sciences, healthcare administration, and health promotion. Interdisciplinary in approach, all give students the skills and knowledge to begin a career in interprofessional practice or to continue on to graduate study.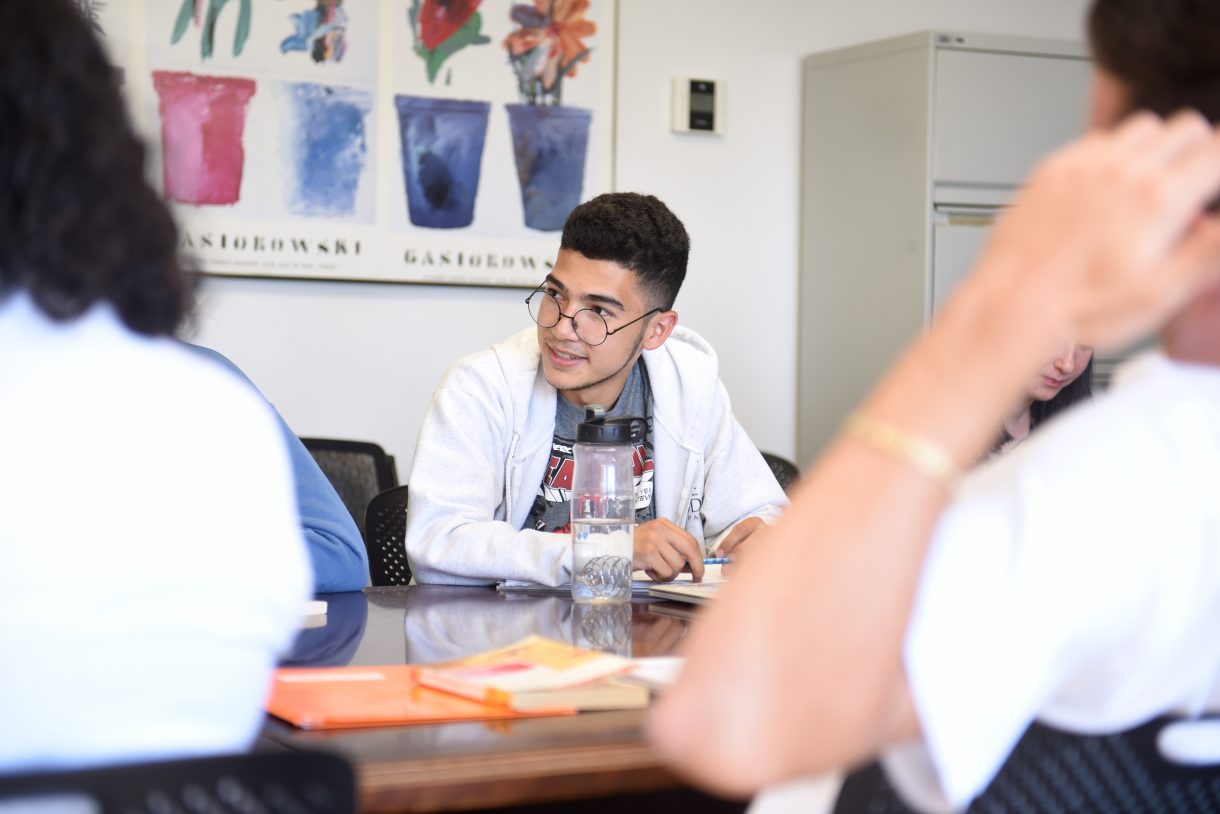 Also in 2020, Adelphi introduced another timely interdisciplinary program, one that coincided with our students' passionate interest in social justice. The new BA in Ethics and Public Policy combines studies in philosophy, political science and economics to help students sharpen the critical thinking and creative problem-solving skills needed to tackle global problems.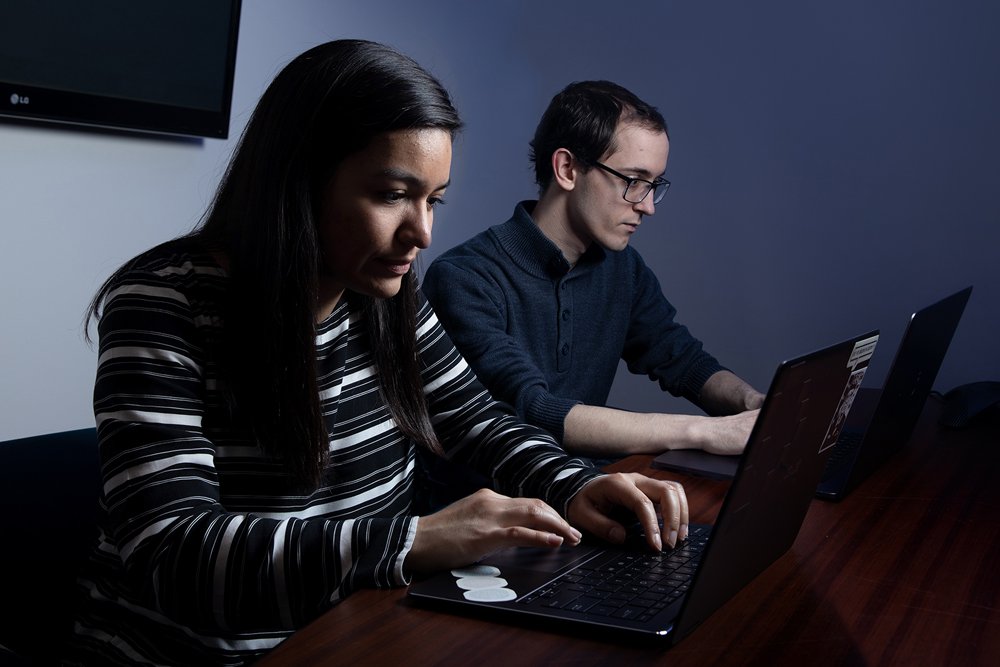 A year earlier, the University launched a minor in scientific computing, a program for students interested in research careers. Developed in collaboration with the distinguished Brookhaven National Laboratory, it provides a foundation in the advanced computing skills needed to analyze the incredible amount of data accumulated in large-scale experiments. It was the first such program in New York state, and is one of 18 new minors introduced since Fall 2015.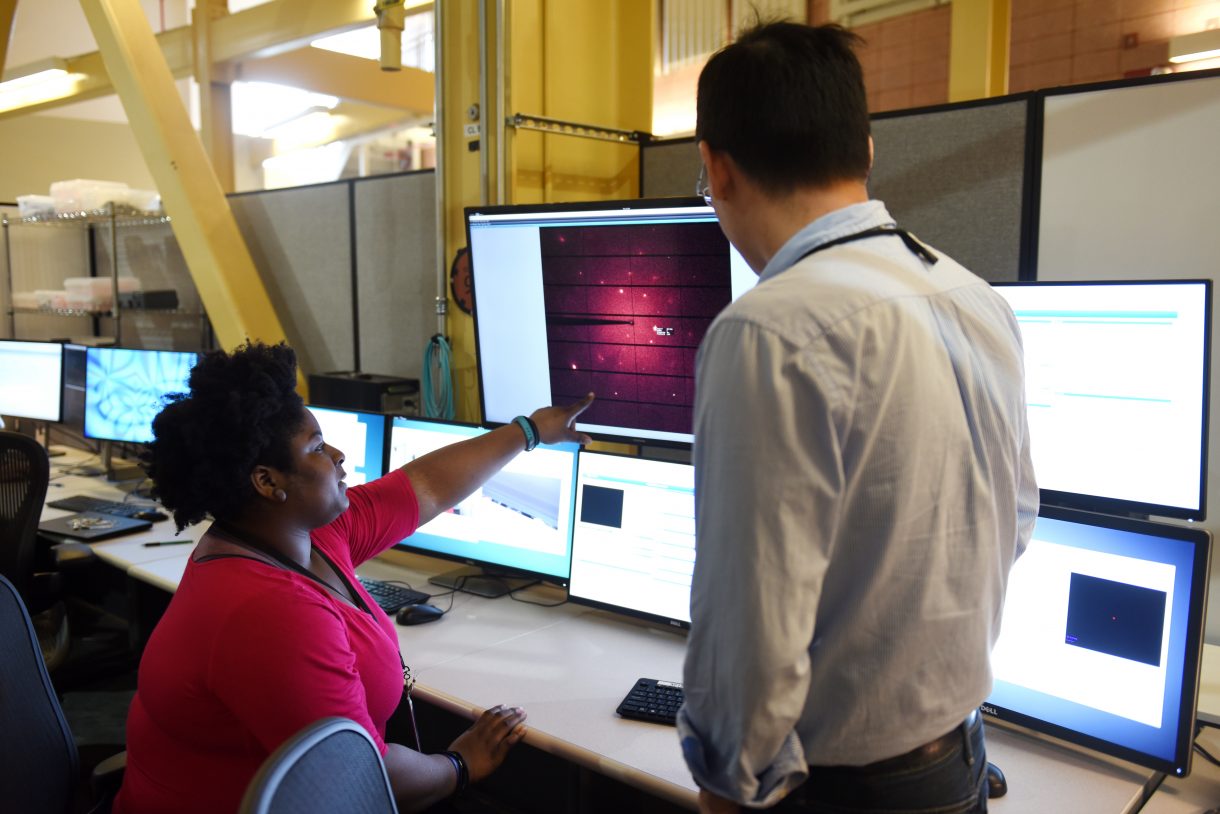 The University also created 15 new 4+1 programs, providing an accelerated, tuition-saving path to an advanced degree and a fast track into a career. Among them is an interdisciplinary BS/MBA in the Business of Science. Designed for students majoring in biology, biochemistry, chemistry, physics, computer science or mathematics, it is perfect for future entrepreneurs or those who aspire to management careers in the health or technology fields. Our BS in Information Systems/MS in Supply Chain Management is another new interdisciplinary 4+1 program, preparing students for success in a particularly high-demand field.
The five new graduate programs offered by Adelphi are geared to careers, but two provide alternate pathways for students. Our MS in Professional Accounting launched in Fall 2018 for students who might otherwise pursue an MBA. It offers an in-depth focus on accounting along with a rigorous on-campus prep course for the CPA Exam. Members of the inaugural Class of 2019 each had jobs waiting for them upon graduation, with more than half placed at Big Four firms. The grads had also begun taking the four-part CPA Exam before graduation, earning a 90 percent pass rate—compared to the national average of 49 to 59 percent.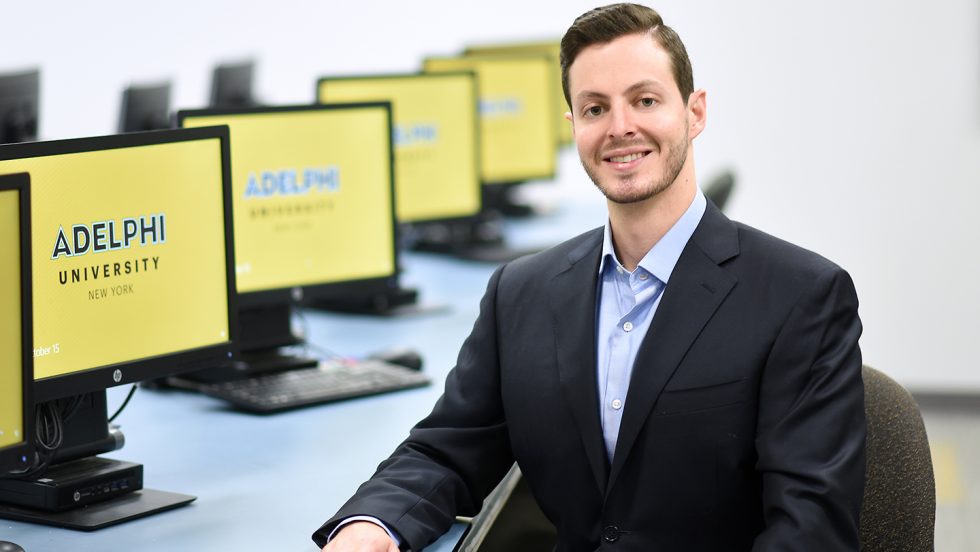 Adelphi's new MS in Business Analytics is a one-year program that prepares students for a career as a data analyst or for a variety of roles helping make business decisions based on research. In addition to being a desirable degree on its own, it is also an option for students considering an MBA or an advanced degree in data analytics.
We pioneered new pathways to Adelphi degrees
We forged new partnerships with our neighboring institutions to smooth students' pathways and reduce barriers to an Adelphi bachelor's or master's degree.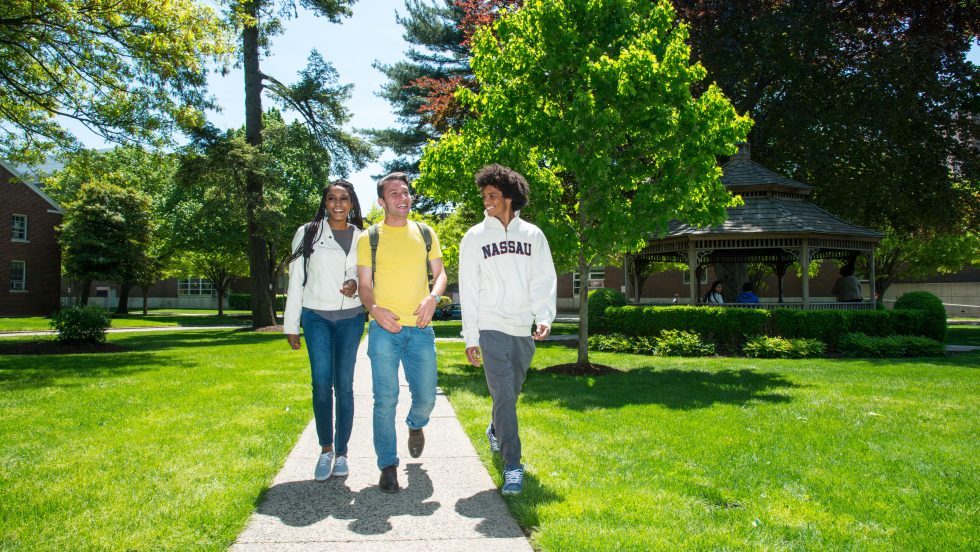 The Nassau-Adelphi Gateway program gives students enrolled at Nassau Community College (NCC) the opportunity to live in Adelphi residence halls and participate in campus life while earning their associate degrees at NCC. These students also get early access to academic advising from Adelphi's transfer student success team and a streamlined transfer pathway to complete their bachelor's degree. The program launched this fall with the arrival of 30 NCC students at Adelphi. The partnership is the first of its kind on Long Island and one of only a few in the country.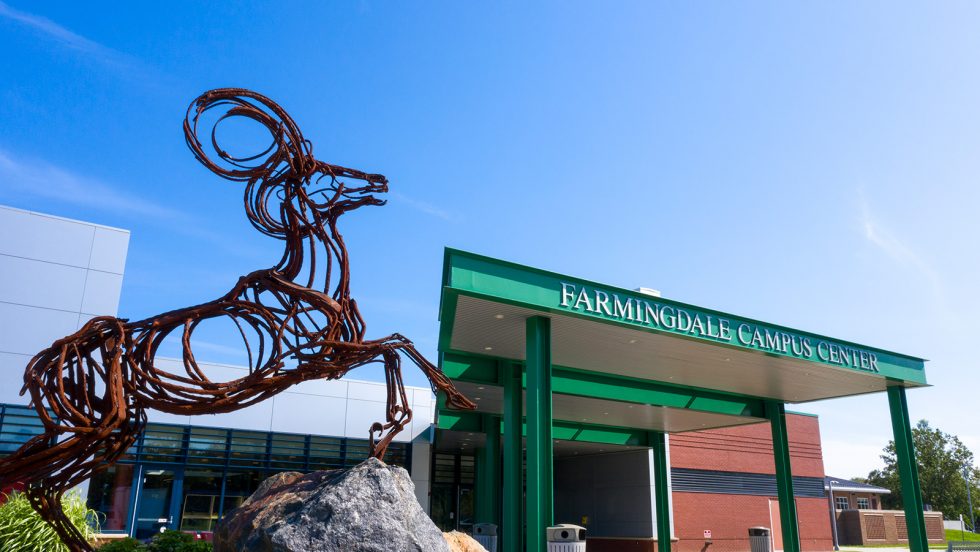 Adelphi and Farmingdale State College on Long Island also developed a partnership giving Farmingdale students guaranteed admission to four of the University's master's degree programs: Business Analytics, Computer Science, General Psychology (with a human resource management concentration) and Sport Management. Farmingdale students must complete prerequisite classes and maintain minimum grade point averages.
We are also taking advantage of current partnerships with local community colleges that serve as Adelphi satellite locations to bring our Bachelor of Social Work program to more students. We have launched our BSW program on the Orange County Community College campus in the Hudson Valley and are working with Suffolk County Community College on Long Island to establish programs on its campus. We are also working on an innovative agreement with the New York City Department of Education to allow and pay for its professional staff to pursue the BSW at our Manhattan Center.
We created a new catalyst for hands-on learning
Hands-on learning is central to an Adelphi education and, in January 2020, the University launched a new way to give students these experiences. The new Innovation Center (IC) is a 2,000-square-foot, state-of-the-art lab offering students in every field the opportunity to work on real-world projects for more than 50 partner companies and nonprofits. Students participating in IC Labs programs work in teams with their faculty members on eight-to-ten week consulting projects for external partners. Our LIVE Classes integrate projects into classrooms through video conferences with leaders at partner organizations.
Adelphi University Innovation Center
2,000

sq. ft.

state-of-the-art lab

50

partner companies and nonprofits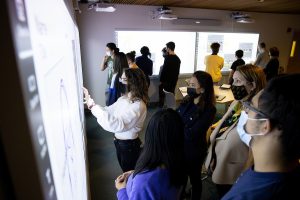 In Fall 2020, our IC created an important for-credit opportunity for students who deferred college during the pandemic. The Gap Year Experience offered virtual 11-week programs for students to work on small, multidisciplinary consulting projects with domestic and international companies. During their gap year, students developed career skills and experience through lectures, company meetings and collaborative exercises. The program was offered only in 2020–2021, but its success led to the launch of the Innovation Center Internship Program, which offers enrolled students a similar for-credit experience.
We enhanced support for our faculty
We are committed to supporting opportunities for our world-class faculty to advance their scholarship, creativity and careers. Their passionate work enriches the experiences of students in the classroom.
The Viret Family Faculty Leadership Fellowship was established in 2018 through a $1 million endowment from alumnus Lionel Viret '95. It is a highly selective fellowship for faculty members aspiring to become chairs, deans, provosts or other executive administrators. Since 2018, 10 members of Adelphi faculty have accelerated their leadership careers by participating in intensive semester-long initiatives that help develop, transform and advance Adelphi's college experience. Among the initiatives advanced by our Viret Fellows are the BS in Health Sciences program, the business plan for our Innovation Center, and ways to enhance the international student and online student experiences.
endowment to establish Viret Family Faculty Leadership Fellowship
Historic numbers of students
In the past six years, we have expanded program offerings, enhanced marketing and recruiting practices, and attracted a growing number of students. In Momentum's first four years, enrollment grew by 12 percent (Fall 2015 to Fall 2018—a time when, according to the National Student Clearinghouse Research Center, enrollment in higher education was in the midst of a seven-year decline nationally). Adelphi has welcomed classes of record size and diversity.
Enrollment Trends
*COVID-19 pandemic impacted enrollment and retention
**Fall 2021 included to show a forward trend
Although the COVID-19 pandemic has impacted this trend, enrollment for the University has risen a total of 4 percent since Fall 2015. And, in Fall 2021, we welcomed the largest entering class in our history. The Class of 2025 is also among Adelphi's three most diverse classes, with 50 percent of our first-year students identifying as students of color.
Class of 2025: Percentage of Students of Color
As we look ahead to the next six years, Adelphi is committed to maintaining our momentum and building even more opportunities for students and faculty to join our world-class academic experience.