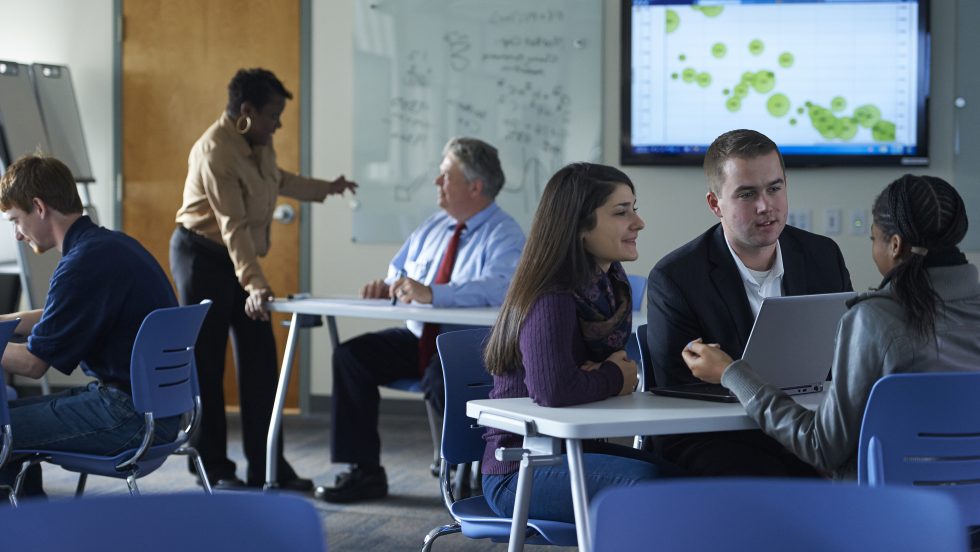 Recent high school graduates or even current college students who have decided to take a gap year have traditionally tried to continue their education through travel, internships or volunteer projects—avenues currently limited by the global coronavirus pandemic. Now, though, they have the option of staying connected to a higher education track through Adelphi University's new Gap Year Experience.
The 11-week program runs September 7 through November 20 (and repeats February 1 through April 16). It includes three weeks of training followed by eight weeks working on projects with a small team for businesses or organizations, much like an internship. The program will run remotely, allowing students to connect and collaborate from anywhere in the world.
"Adelphi's Gap Year Experience is designed for students to learn problem-solving skills through a project-based approach," said Graziela Fusaro, director of the University's Innovation Center. "Students will be divided into multidisciplinary teams and develop a consulting project for a selected partner company—four to eight per group."
Students will have an average weekly commitment of 10–15 hours. By participating in a combination of a guest speaker series, lectures, company meetings, and team exercises, students will learn problem-solving frameworks and professional skills.
Projects will cover a wide range of subjects in business strategy, marketing, social work, health and other areas according to student interest and partner company engagement. Students will be able to choose to work with either a domestic or an international partner including Fortune 500 companies, nonprofits and start-ups.
Skills acquired from or enhanced by the experience include learning by doing, team building with students from different backgrounds and interests, gaining digital experience (including working remotely), and "test driving" a planned college major by trying projects in different areas and exploring possible career paths.
Participants have the option of earning either three college credits or a certification. The program is open to those planning on continuing their education at Adelphi or students from other colleges and universities, both domestic or international, as well as those undecided about their higher education plans.
To learn more or apply, visit adelphi.edu/gap-year. Students should apply for the fall term by August 24, 2020 (or spring term by January 18, 2021). Applicants will be contacted by the Innovation Center staff for an individual interview or webinar shortly after the application is received.
Adelphi's Innovation Center launched during the Spring 2020 semester and among its offerings have been virtual internship programs similar to the new gap year program. Nearly 80 students have been involved in projects working with 15 outside organizations that want to continue working with students in the fall. Learn more about the Innovation Center.