Fast-track your path to professional leadership by earning two valuable degrees in just five years. Kick-start your career with Adelphi's Accelerated Information Systems and Supply Chain Management degree.
Why Earn Your Combined Degree in Information Systems and Supply Chain Management?
A combined BS in Information Systems/MS in Supply Chain Management is your springboard to success in the booming supply chain field. With this degree, you'll be prepared to launch a career in areas such as global sourcing, logistics optimization, product innovation, risk analysis, project and quality management, or healthcare operations—all while saving a full year of tuition.
Why Earn a Combined Degree in Information Systems and Supply Chain Management at Adelphi University in New York?
Take advantage of our flexible, convenient course schedules to balance your graduate studies with a full-time job. All seven courses you need to take to earn the MS are offered after 6:00 p.m.
Build highly marketable, cutting-edge skill sets—such as logistics optimization, global sourcing and supply chain management—in our STEM-designated degree program.
Benefit from our Willumstad Winning Edge program, where you'll create your résumé, practice your interviewing skills, get tech credentials like Microsoft Excel certification and make career connections through our many networking opportunities. You'll also have your own Willumstad Winning Edge adviser—in addition to your academic adviser—who will help you create a personalized program geared to your career goals.
Gain hands-on, real-world experience through exciting opportunities like research, internships and job shadowing, thanks to the Robert B. Willumstad School of Business' robust industry connections and 18,000-strong alumni network.
90%*
* based on Adelphi University Career Outcomes Survey: Class of 2021
of our master's graduates say that Adelphi University offers an intellectually rigorous and unique educational experience
based on Adelphi University Career Outcomes Survey: Class of 2021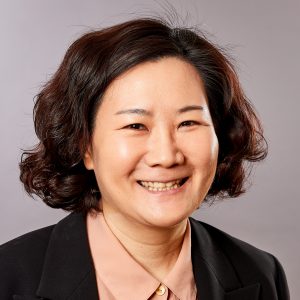 Exceptional Hands-on Learning
At Adelphi, we believe strongly in the power of hands-on learning and the value it adds to our students' future careers. Extend your studies beyond the classroom through an array of University-sponsored initiatives and life-changing professional opportunities in the New York area, including:
Application Requirements
To apply for this program, submit the appropriate application requirements:
Additional Requirements
In order to remain in the program, students must:
Maintain a GPA of 3.2 or higher in the undergraduate major during the final four semesters.
Maintain an overall GPA of 3.0 or higher in all undergraduate studies during the final six semesters.
Transformative Educational Opportunities
All undergraduate students have the opportunity to apply for the following programs to expand their educational landscape: