Adelphi's Academic & Creative Research Magazine
These are the stories behind the big questions, the thought-provoking findings and the collaborative work happening across disciplines on our campus and beyond. These are the stories of the people and projects that contribute to the transformative educational experience at Adelphi.
Academic and Creative Research Magazine
An annual publication celebrating the passion for discovery across all eight schools at Adelphi. We cover breakthroughs in science and healthcare, explore social justice issues, feature creative works of writing and art, and highlight research from across academic areas, from music to mathematics. 
A Look Inside Our Current Issue
Unequal Burden
Academic and Creative Research Magazine marks the 125th anniversary of the Adelphi University charter by the New York State Board of Regents in 1896. In honor of this milestone, we take a look back at the early days of research at our University, including preliminary experimentation on the use of X-rays in the 1890s and work by a Civil War veteran that earned him a Pulitzer Prize in 1927 for his deep exploration of the work of American poet and author Walt Whitman (page 5).
Also in this edition, you will find various articles that highlight the passion, dedication and hard work of Adelphi faculty who shed light on some of today's most pressing issues, including the roots of structural racism and insights into how we can dismantle it (Korede Yusuf, PhD, page 18; Kirkland Vaughans, PhD '85, page 22; Bernadine Waller, MA '10, PhD '21, page 28).
From laboratory science (Andrea Ward, PhD, page 14) to public art (Carson Fox, page 32), Adelphi faculty are undertaking scholarly and creative pursuits in a wide variety of areas. In the spirit of collaboration, innovative multidisciplinary projects have included the use of applied mathematical modeling to help inform the problem of therapy resistance in tumor cells (Nara Yoon, PhD, page 42), and a blending of mathematical software and the ancient Japanese art form, temari (Lee Stemkoski, PhD, and Carl Giuffre, PhD, page 16).
Works done by Adelphi faculty continue to garner high recognition. For example, the oratorio Sanctuary Road composed by University Professor Paul Moravec, DMA, based on the memoir The Underground Railroad written by abolitionist William Still, was nominated for a 2021 Grammy Award in the category of Best Choral Performance (page 8).
I hope you enjoy this collection of fascinating articles about science and healthcare, social justice, creative works and more from across our University.
Christopher Storm, PhD
Provost and Executive Vice President
Top Stories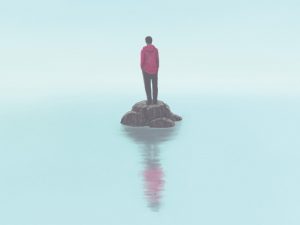 Jacques Barber, PhD, dean of Adelphi's Gordon F. Derner School of Psychology, joined a research team to explore whether psychotherapy or medication is a better way to treat depression. Meta-analysis of decades of work offers clues.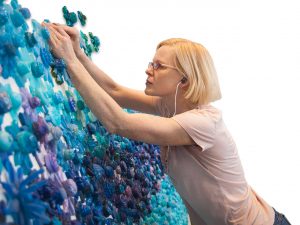 Carson Fox, professor of art and art history at Adelphi, uses public art installations to celebrate joy even as it honors loss.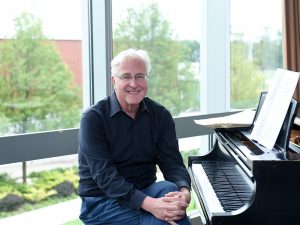 University Professor Paul Moravec, DMA, scored a Grammy nomination and thousands of new fans for the oratorio Sanctuary Road, even as performances went virtual during the pandemic. He won a Pulitzer Prize for Tempest Fantasy in 2004.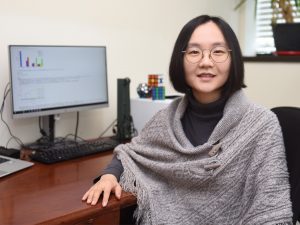 Nara Yoon, PhD, is an assistant professor and applied mathematician who works on diverse topics of mathematical biology, including building models that describe the prognosis for human disease and suggest the best therapeutic strategies.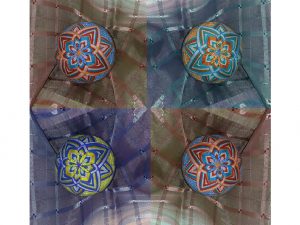 Carl Giuffre, PhD, assistant professor of mathematics and computer science, and Lee Stemkoski, PhD, professor of math and computer science, explored the intersection of art and mathematics in Japanese temari.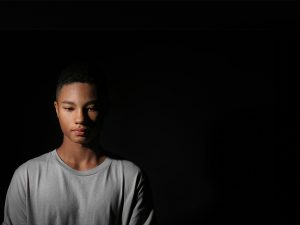 How traditional psychotherapy misses the impact of structural racism on Black boys' psyches—and what to do about it.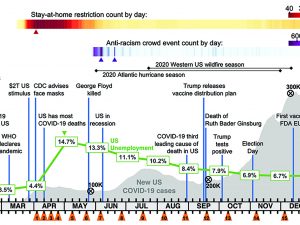 Damian Stanley, PhD, assistant professor of psychology at Adelphi, believes his large-scale, longitudinal study of the COVID-19 pandemic's unseen psychological effects can help us learn to mitigate its psychological impact, on both an individual and societal level.