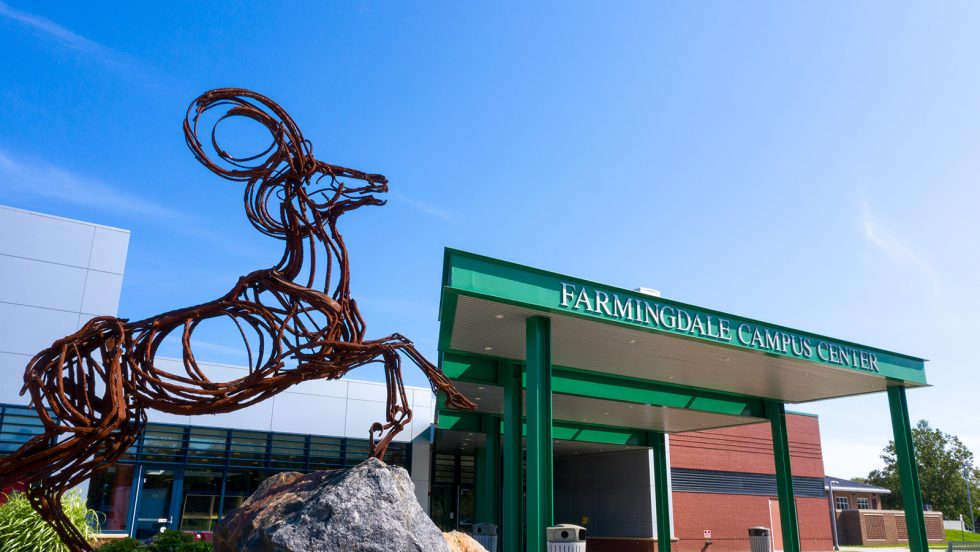 Farmingdale State College and Adelphi University have launched a streamlined partnership to expand student success. Farmingdale students can now access articulated pathways to continue their graduate studies at Adelphi in four master's degree programs: Business Analytics, Computer Science, General Psychology (with a human resource management concentration) and Sport Management (offering both in-person and online options).
"As Long Island's oldest private university, we are pleased to offer this unique opportunity to Farmingdale State students," said Steve Everett, DMA, Adelphi's provost and executive vice president. "Farmingdale State students will be welcomed into our diverse and close-knit community, where they will benefit from their experiences with our outstanding faculty and Adelphi's personalized support services. We have launched this partnership with four highly ranked graduate programs in high-demand career fields. We hope to expand this program with Farmingdale State College to offer additional master's degrees in the future."
This new partnership guarantees admission to the stated graduate programs upon completion of certain prerequisite classes and maintenance of minimum grade point averages. The program also allows several of the master's degree requirements to be satisfied with specific undergraduate courses, saving students time and tuition while earning a graduate degree.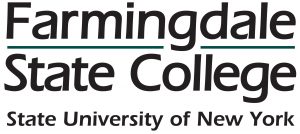 "Farmingdale State College values the role that these partnerships play in providing students with designated pathways to continue their education at the graduate level," said Farmingdale State College Provost Laura Joseph, EdD. "Through the seamless alignment of specialized programs, students are provided with advance standing opportunities that decrease the time needed for degree attainment."
Adelphi enrolls more than 2,500 graduate students in 62 master's degree programs and advanced certificates, along with seven doctoral degrees. Farmingdale State, with nearly 10,000 students, has 44 bachelor's degree programs in addition to certificates and a master's degree program in technology management.
Farmingdale students who qualify for admission to the Adelphi master's degree programs will automatically be considered for a variety of Adelphi graduate scholarship opportunities.
Undergraduate students eligible for the master's degree programs through this partnership must choose to major in one of following undergraduate disciplines:
Business Analytics:

 

Business Analytics, Business Management, Global Business Management, Applied Economics, Sport Management, Computer Programming and Information Systems, or Computer Science
Sport Management:

 

Sport Management, Professional Communications, Visual Communications, Business Management, Global Business Management or Business Analytics
General Psychology (with a human resource management concentration): Applied Psychology
Computer Science:

 

Computer Engineering Technology, Computer Programming and Information Systems, or Computer Security Technology
See more about the program on both the Adelphi and Farmingdale websites.
About Farmingdale State College
As the largest of SUNY's colleges of technology (10,000 students), Farmingdale State College equips students with the resources and knowledge sought by today's emerging industries. Offering both bachelor's and associate degrees, FSC introduced its first master's degree—Technology Management—in 2017. At FSC, students learn in small, personalized classes and have abundant opportunities for applied learning—internships, clinical training and guided research—that provide practical instruction and personal growth.
The mission of Farmingdale State College is to deliver exceptional academic and applied learning outcomes through scholarship, research and student engagement for Long Island and beyond. The College's commitment to student-centered learning and inclusiveness prepares graduates to be exemplary citizens equipped to excel in a competitive, diverse and technologically dynamic society. For more information, go to Farmingdale.edu.
About Adelphi
A modern metropolitan university with a personalized approach to higher learning
Adelphi University, New York, is a highly awarded, nationally ranked, powerfully connected doctoral research university dedicated to transforming students' lives through small classes with world-class faculty, hands-on learning and innovative ways to support academic and career success. Adelphi offers exceptional liberal arts and sciences programs and professional training, with particular strength in our Core Four—Arts and Humanities, STEM and Social Sciences, the Business and Education Professions, and Health and Wellness.
Recognized as a Best College by U.S. News & World Report, Adelphi is Long Island's oldest private coeducational university. It serves almost 8,000 students at its beautiful main campus in Garden City, New York—just 23 miles from New York City's cultural and internship opportunities—and at dynamic learning hubs in Manhattan, the Hudson Valley and Suffolk County, as well as online.
More than 116,000 Adelphi graduates have gained the skills to thrive professionally as active, engaged citizens, making their mark on the University, their communities and the world.