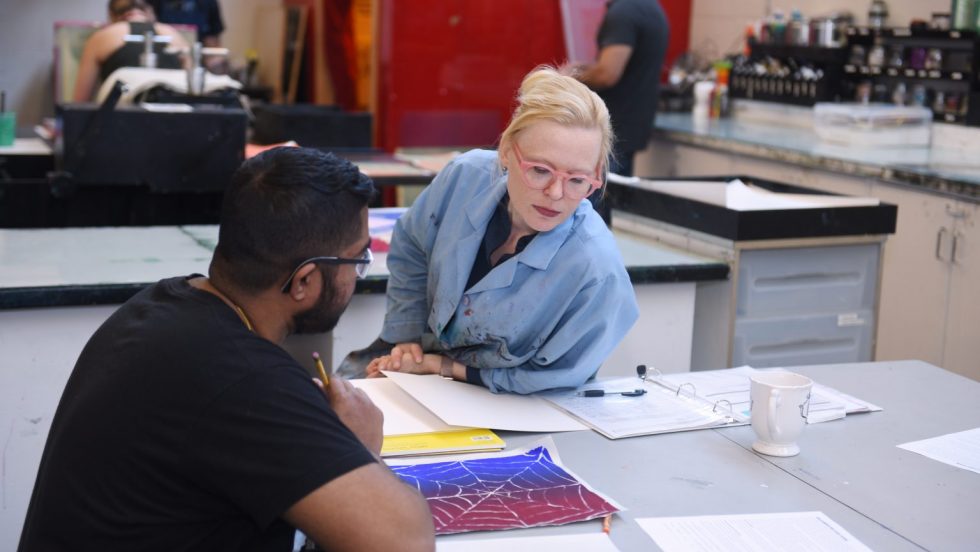 Goal 2 of Momentum: Strategic Plan for Adelphi University, 2015-2021, committed the University to maintaining a "relentless focus on student success."
At Adelphi, helping students succeed is a foundation of everything we do. Below, we share some of the ways we have supported our students over the past six years. Our upcoming strategic plan, Momentum 2, will continue this work.
We increased career readiness
We launched our award-winning Prep for Success Program to provide students with valuable career skills and job experience. A comprehensive program that helps students focus on their future and prepare for it through structured, progressive experiences, it includes résumé-writing workshops, mock interviews, an internship preparation seminar, internships at leading companies like IBM and NBC, job-hunting workshops, and personalized guidance from advisers in the Center for Career and Professional Development.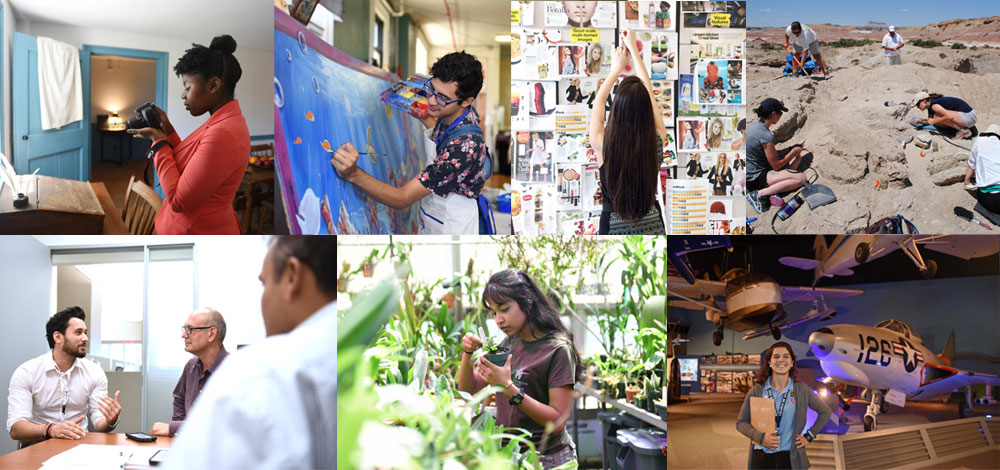 Prep for Success has attracted strong participation from undergraduates as well as graduate students. Participation rose more than 200 percent from 2016 to 2017. More than 600 students have completed the Prep for Success Program, with approximately 40 students enrolling in its Internship Prep Seminar each semester. The program offered more than 300 events, courses, programs and workshops on campus through the end of 2019. Prep for Success earned an Exemplary Models Award from the American Association of University Administrators (AAUA) and was the single national winner of the John L. Blackburn Exemplary Models Award.
Participation in Prep for Success Career Training
600

+

students have completed the Prep for Success internship preparation seminar

300

+

events, courses, programs and workshops on campus through the end of 2019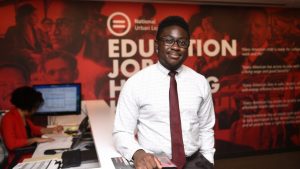 One feature of the program is our innovative Leadership Certificate Program, which offers more than 40 workshops each year on topics from personal branding to the role of social justice in leadership to professional etiquette. Close to 750 students have participated in the program.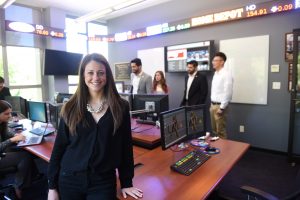 Our Willumstad Winning Edge program prepares business majors to move right into their career upon graduation. A four-year program designed to help students begin preparing for their career as soon as they arrive on campus, it begins by planning meetings with the Edge adviser and specialists from the career center. Students learn business skills, earn tech credentials, attend conferences and build connections, and gain work experience through internships and job shadowing at industry leaders like IBM, Morgan Stanley, and EY.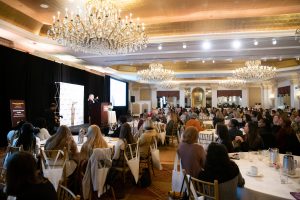 The Women's Leadership Conference, launched in 2017, brings successful alumnae and friends to campus for a day of leadership training, professional development and networking. An annual event drawing more than 200 members of the Adelphi community, the conference offers workshops and inspiring presentations, all directed at empowering students to achieve career success and strive for leadership roles. As part of the Leadership Certificate Program through 2019, the conference awarded women's leadership certificates to participants; 92 students received certificates in the final year. Our powerful keynote headliners have included Carol A. Ammon, MBA '79, '10 (Hon.), retired chief executive officer of Endo Pharmaceuticals Inc.; Donna Orender '07 (Hon.), former president of the Women's National Basketball Association; Dottie Herman, chief executive officer of Douglas Elliman Real Estate;  Carolyn Quinn '87, RN, NEA-BC, executive director of the Cohen Children's Medical Center; and, most recently, actor and activist Sophia Bush. Their discussions focused on resilience, navigating office politics and strengthening communication skills.
We increased financial assistance for students
Since 2015, Adelphi's generous donors have helped us establish as many as 77 new scholarship funds supporting student success. We also increased our financial literacy outreach to families of prospective students, introducing programs in nine additional school districts, and added to our number of Financial Aid 101 information sessions. Many were offered in Spanish, and financial literacy materials in Spanish were available at all program sessions.
new scholarship funds supporting student success established by generous donors
Launched in 2017, President's Student Success scholarships help juniors and seniors who face sudden financial reversals. These scholarships keep students in school and on the path to graduation if they hit money problems late in their college career. The scholarships have a $561,000 endowment, a 300 percent increase from the $189,000 the program launched with just three years ago.
three-year growth of the President's Student Success Scholarship endowment
We created four multicultural scholarships in 2017 to support students of color. The scholarships support undergraduates majoring in math and science, nursing, and African, Black and Caribbean studies, as well as an incoming student each year who has overcome a significant personal challenge.
John J. Gutleber Memorial Scholarships help students with physical disabilities. Created in 2019 with a $900,000 donation in the memory of the late Adelphi   and member of the board of trustees, the scholarships are awarded to graduates of the Henry Viscardi School in Albertson, New York, which provides a traditional education setting for students with severe physical disabilities. The Adelphi University Board of Trustees will match the annual payout of the endowment in perpetuity, doubling the impact of the scholarship program.
Undergraduate Financial Aid Awarded
Source: IPEDS Student Financial Aid (SFA)
We became leaders in mentoring and community outreach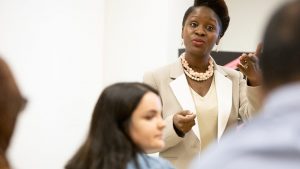 Adelphi's Mentoring Program pairs students with trained faculty or staff mentors who provide support and advice to help them navigate the challenges of college life. In the years since its inception in 2014, the program has grown from 10 students and an equal number of mentors to 84 pairs of students and mentors. Created to improve retention of students of color, the program has expanded during the Momentum period to include LGBQTIA+ students, veterans and students who are the first in their family to attend college.
The Mentoring Program has helped increase the graduation rate of Black students by 18 percent. Today, the GPA of students in the program is higher than the University average and the program has a 100 percent graduation rate. In 2019, Adelphi's Mentoring Program received a prestigious Eduventures Innovation Award.
18

%

increase in graduation rate for Black students in the Mentoring Program

100

%

of students in the Mentoring Program graduated, and had higher than average GPAs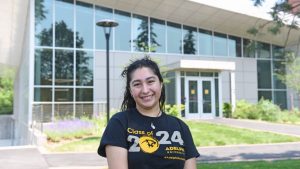 Introduced in 2019, the Hispanic Community Partnership Program is a free college-readiness program for rising high school seniors from nearby communities. Held each summer, it offers workshops on writing skills, the college application process, time management and overcoming adversity, as well as a financial literacy event for both students and parents, presented in English and Spanish. Attendance has tripled since its launch.
We strengthened support for students during crisis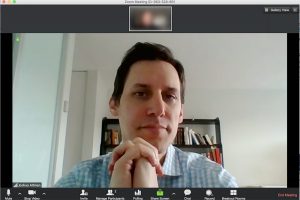 The COVID-19 pandemic presented new challenges for our community. Adelphi responded with meaningful mental health support for our entire community and financial support for students. Through three rounds of federal funding, we distributed a total of $12.6 million to 5,494 students most significantly affected by the pandemic.
Four extensive wellness programs added to our support measures, including virtual mental health counseling, online wellness chats and extending our no-cost Employee Assistance Program to all employees, regardless of coverage. A number of our international students who were prevented from returning home due to COVID-19 travel restrictions had continuous safe haven and support at Adelphi. At the height of the pandemic, a national outcry about racism was deeply felt by our diverse community. In the aftermath of the murder of George Floyd, Adelphi hosted 12 online forums for community members and launched important anti-racism initiatives with the feedback we received.
We improved the student dining and housing experience
We renovated and reopened our Ruth S. Harley University Center (UC), doubling the amount of space for dining with new and improved choices, added student lounges and meeting spaces, and expanded and modernized our art gallery. The new UC is now a light-filled, state-of-the-art hub for student life at Adelphi. In addition, we developed powerful new living-learning communities. We began with one First-Year Leadership Living-Learning Community in 2017–2018 and have since expanded to offer six diverse residential experiences. These include a living-learning community focused on service learning, an expanded Honors Residential Program and themed housing for students based on their interest in the arts, desire for gender-inclusive housing, or membership in Greek organizations and social fellowships.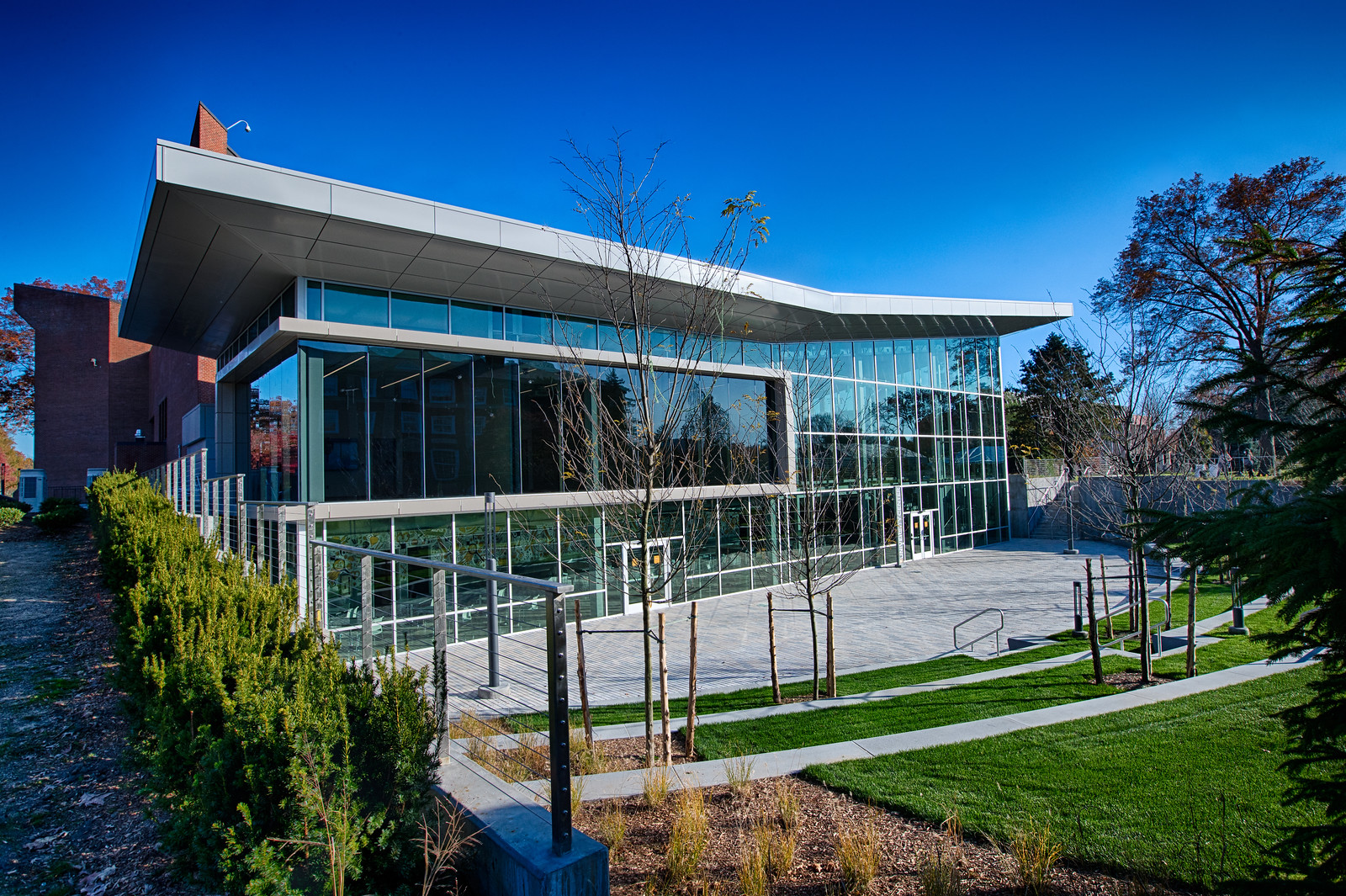 We supported success in the classroom and on the field
Sports and recreation play a significant role in student life at Adelphi. More than 350 student-athletes participate in our 23 NCAA Division II sports programs while also excelling in the classroom with the support of athletic department programs helping them manage their coursework. Panthers have led the NE10 in academics in eight of the past 11 semesters by placing the highest percentage of student-athletes on the conference's Academic Honor Roll. Three have been named Woman of the Year in the past four years, with 2019 winner Chelsea Abreau '19 also named a finalist for the NCAA Woman of the Year award. Last year, 83 percent of our student-athletes earned at least a 3.0 GPA.
83%*
* Source: Division 2 Athletics Directors Association (D2 ADA)
of our student-athletes in NCAA Division II programs earned at least a 3.0 GPA
Source: Division 2 Athletics Directors Association (D2 ADA)
Latest career outcome report
The percentage of Adelphi graduates who move directly into careers is a powerful indicator of the effectiveness of our programs supporting student success. Our survey of Class of 2019 baccalaureate and master's graduates showed 92% were employed or continuing their education within six months of graduation.
Our survey of baccalaureate graduates in the Class of 2020 shows that although some graduates report pandemic-related hiring challenges, those employed have an average annual salary of $70,750. This salary is 28% higher than the national average; an exceptional accomplishment in a pandemic year.
Class of 2020 baccalaureate graduates
Sources: Adelphi University Career Outcomes Survey: Class of 2020; NACE First Destination Survey, Class of 2020
28

%

higher than the national average

$

70,750

average annual salary